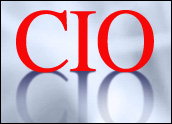 Occasionally when some new and disruptive technology comes on the market, my friends and colleagues phone me up to ask, "How is this new technology going to change your world?" They know I will feign indifference and my comeback will be that CIO means "career is over!" The secret answer is, innovation is what makes this role fun (yes, I said fun), and new and disruptive technologies do not really change the CIO role, they just alter your planning.
The fact is that the role of the CIO is really about being an effective executive and a sound investment manager for process and technology choices made for the company. Read any article or book about what it takes to be a CIO, and it will list "technical knowledge" at the bottom of the requirements. We are much busier identifying, selecting, implementing and supporting process and technology-based solutions, managing people, and providing service to our customers. The primary goals of being an effective investment manager for technology are to make sure your portfolio is full of solutions that support the strategic goals of the company. At the same time, precious funds are best spent on solutions that are efficient, extendable, and which provide maximum leverage and resources.
Useful Benefits
In the case of cloud computing, we see a disruptive change for the better. At the simplest level, I now have a new place to turn to provision and enable additional compute power and storage, on a pay-as-you-go model, often without up-front costs. Even better, in some cases I am able to expand and contract my use of storage and compute power more freely and with less capital than ever before. With some services, we can deploy additional compute power and storage within minutes, so time to benefit is improved. Finally, in such highly virtualized environments, one can argue we are being "green" with the most efficient use of power and utilities possible. These are the major upside arguments for cloud computing.
To do these things internally, within my own data center, I have to make what amounts to hundreds of purchasing decisions related to air, power, rack, telephony, storage, compute power, etc. The disadvantage of doing this in a suitable location within your own facilities is that it is very expensive to build and maintain, and it requires a focus of expertise that detracts from other core activities for the company. Many have already utilized co-location and/or a more robust managed services offering and found this an effective way to provision data center services for the company. Cloud computing takes these best practices one step further by minimizing time to benefit and maximizing your variable cost spend.
With cloud computing, the CIO and IT team still have work to do. As with any sourcing and deployment decision, we have to select and implement the right services with the right partner, whether that is Amazon, Google, GoGrid or other service providers. We still arrange for the selected provider, implement, deploy and account for the activity. Finally, the cloud provides infrastructure, with the possibility of some operating system and utility software included, but not a solution. IT is still needed to develop or purchase and install solutions that are utilized on the cloud infrastructure.
Open Source Building Blocks
Open source software has been delivering on this superior economic model since the turn of the millennium. By adopting open source software that adheres to open standards and leverages this new economic model, companies are releasing themselves from the large capital outlay and vendor lock-in of legacy proprietary systems. A growing percentage of the solutions built on and deployed in the cloud will be built with open source, taking advantage of the benefits of both models. Developers can initiate an environment in the cloud, then build applications with open source languages, utilities and development tools, all at a very low cost. As a particular solution is ready to be deployed, and as it becomes successful, subscriptions for both cloud infrastructure and open source software will adjust accordingly to establish the right level of support and service based on usage.
Companies ranging from LucidEra to PivotLink are offering BI (business intelligence) solutions in the cloud, or as SaaS (Software as a Service) offerings, and more are on the way, such as BI Cloud. Some of these, like LucidEra, are packaged to work with a specific enterprise application — in their case Salesforce.com — and others are more general purpose BI platforms.
At Ingres, our first entry into the cloud is to take our own Icebreaker BI Appliance and deploy it at Amazon. The appliance is built on Linux with the Ingres open source database and Jaspersoft suite of reporting and analytics tools on top. As CIO, I chose to implement this internally, and have reaped the benefits of the open source model. Open source BI, content management and other compute- and storage-hungry applications are naturally suited for consideration as cloud-based services, as compute resources tend to expand and sometimes do so unpredictably. With this, they lend themselves to pay-per-usage scenarios, provided the right arrangements are made. Understanding what will work best in the cloud model, and how to take maximum advantage of the services, are key for every CIO ready to make the move.
So yes, cloud computing will transform the way we deploy a segment of what we do for our companies. The model offers advantages we have hoped to achieve in the industry for years. To make the switch will require due diligence, management and expertise, which we are ready to provide. No change to speak of for the CIO — just better products and services that are more economically priced, so we can continue to drive services levels up and prices down. With this recent inclement weather, the timing for these innovations could not be better.
---
Doug Harr
is the chief information officer for Ingres, an open source database company. You can learn more about Harr at his blog,
"Alternative Information Technology."
---