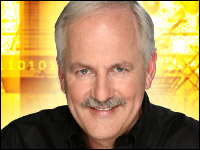 I was in Malta last week at the IFA 2009 conference, which is partially intended to drive interest into Malta as a technology center. This is one of the locations where people believe a new Silicon Valley might be born, and that certainly focuses us on the fact that the current Silicon Valley isn't what it once was. A few weeks ago, I was at a lunch with a large group of folks who helped found the Silicon Valley, and we discussed what killed it.
We'll talk about both things this week and close with the product of the week: a laptop that gives us a taste of things to come from HP called the "DV2."
The Death of Silicon Valley
Silicon Valley, which was built up around companies like Apple, Intel, ROLM and HP, started out as a crucible for hot startups with fun at their core. What I mean by this is that in virtually every case, these firms were founded by people who were either new to business or had worked in other firms but were really unhappy with the ways things were done there.
This was a culture of work as fun, and while people did put in incredibly long hours, fun was built into the process, and regular weekly parties were designed into the companies. Generally called "beer busts," these were times when the rank-and-file employees chatted with the executives, shared ideas, and complained about things that weren't going right. Food and beer were free, and this created not only a broad sharing of ideas but also a feeling of family and camaraderie that was unmatched in the industry and drew people to the Valley.
In addition, programs to provide free or heavily subsidized food at the companies not only kept people there but also made it more affordable for coworkers to get lunch and work on projects together while keeping them at the company rather than running errands off campus.
The overall focus was to keep employees happy, healthy, engaging with each other, and productive. It was clear that people were working vastly more than 8 hours a day, and these early companies became more like families than places to work. One company, ROLM Systems, even had a Great Place to Work department, and they did things like shift funds from birthday parties to fund a recreation center on campus where people could play racquetball, swim, work out with weights, play basketball, volleyball, take aerobics classes and play tennis. People were getting out, they were generally healthier, and in a region ranked highly for great places to work, this firm was leading in this ranking.
In my discussions with the other Silicon Valley founders, it is their belief that the Valley started to die when fun started to be forgotten and making sure people weren't screwing off became more important. In what was likely textbook penny-wise and pound-foolish behavior, companies gradually stopped having the parties, stopped subsidizing food, closed the recreation centers, and turned Valley companies into places where people were expected to work long hours but were less likely to want to.
They lost the social and health benefits associated with the programs, ideas no longer flowed up and down the company, and firms who once were the darling of Wall Street because of their very rapid growth had trouble keeping their stock prices from declining. Stock splits, once a regular occurrence, became obsolete.
In short, in an effort to contain costs, firms stripped themselves of programs that had given them a competitive edge. It is interesting to note that Google, a firm that felt like a founding Silicon Valley company, started with very similar programs but has started to eliminate them, following the mistakes of the firms that came before them.
In the end — and this was the consensus of the group — what killed Silicon Valley wasn't competition or market conditions; what killed it was executives who didn't understand how important having fun at work was and how critical social interaction between employee levels was to the health and growth of their companies.
Malta: The New Silicon Valley?
There is a massive amount of money focused on building Smart Cities outside of the U.S. There are efforts in places like India and China, but last week I was in Malta, where the EU seems to be placing a great deal of focus at the moment. Malta has a climate very similar to San Jose, Calif., where the Silicon Valley is located, and it is relatively easy to get there from almost any place in Europe. A lot of the funding is coming into the SmartCity from Dubai, which has been concerned about finding ways to make money once the oil their region currently depends on runs out.
The IFA show is impressive in that it has brought to Malta not only the leading influencers in the tech market but also many of the top European and Asian technology companies, including Panasonic, Miele, Loewe, Euronics, Philips, Robert Bosch Hausgerate, Samsung, Sharp and Siemens.
Malta is an impressive place to live and work, so much so that the leading European technology distribution expert, Bob Snyder, decided to make the place his home several years ago. The Smart City that is planned is expected to be a showcase not only of technology companies but also of how to build a truly green city.
Malta is well-located, but using the Silicon Valley example, if they really want to make this a true center of technology, they'll need to find a way to incubate the technology here, and for that they'll need to build in the concept of fun. For another Silicon Valley to be born, someone will have to find a way to recreate what Silicon Valley sadly forgot and lost. They will have to find a way to put fun back into the technology industry.
Product of the Week: The HP DV2
Speaking of fun, there are notebooks and there are netbooks. Notebook computers are big, expensive and very capable. Netbooks are small, inexpensive, generally connected, and don't have great battery life. Typically, neither one will play games worth a crap. Traditionally, if you wanted a small notebook, you forked over a lot more cash and lost a lot of performance. By creating a hybrid between a netbook and a notebook, the DV2 falls into an interesting product gap. It isn't as small as a netbook, it is vastly less expensive than a small notebook, it has more performance than many notebooks have (let alone netbooks) and it still costs under US$750.
The product gets the performance from a discrete graphics system which allows it to both play most games and play Blu-ray movies at up to 1080p (on an external screen like a big TV). Like many netbooks, it has built-in Gobi WAN (wide area network) so you can be connected all the time, and like many current laptops, it has a 320 GB drive standard.
It is under an 1 inch thick, making it one of the thinnest notebooks on the market, and in gloss silver and black, with the signature subtle HP graphics, it is also one of the prettiest (though it does fingerprint). With a single-core, low-power processor, the DV2 is not for everybody, but for those who want small, good-looking, connected, inexpensive fun — or especially those who want a portable Blu-ray solution — this product is impressive. Because I was impressed with the product and because it is the first hybrid between a netbook and a notebook, the HP DV2 is my product of the week.
---
Rob Enderle
is a TechNewsWorld columnist and the principal analyst for the
Enderle Group
, a consultancy that focuses on personal technology products and trends.
---