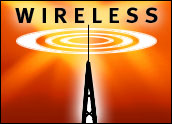 In the U.S. mobile broadband market, all major mobile carriers except T-Mobile have launched 3G mobile networks. At the end of 2006, out of the 225 million cellular subscribers in the United States, 15 million used a 3G-based mobile broadband service via cell phone, PDA, laptop or other device. Also, we estimate there were 3.5 to 4 million data card service subscribers in the U.S. in mid-2007.
While WCDMA/HSPA (Wideband Code Division Multiple Access/High Speed Packet Access) technologies dominate worldwide, CDMA (Code Division Multiple Access) operators such as Verizon Wireless and Sprint Nextel currently own the majority of mobile broadband customers in the U.S. These two companies have both commercially deployed EV-DO (Evolution-Data Optimized), and together they accounted for 13 to 14 million subscribers at year-end 2006.
AT&T's mobile broadband business also has shown great market traction. In October 2007, it introduced its first HSPA-compatible data card service, making AT&T's mobile broadband service comparable to Verizon and Sprint's in terms of throughput. In terms of other wireless technologies, although AT&T and BellSouth have tested mobile WiMAX, their intent was to deliver broadband services to regions not covered by its DSL (digital subscriber line) network. AT&T made it clear that it will not be aggressive in alternative technologies, evidenced by its divestiture of WiMAX spectrum to Clearwire.
T-Mobile USA, the U.S. operation of T-Mobile International, has been the slowest to join the mobile broadband bandwagon. One of the reasons is the lack of licensed 3G spectrum. As a result, T-Mobile had been suffering from busy network traffic and deficient reception. Fortunately, its success in the Federal Communication Commission Advanced Wireless Services spectrum auction in Q4 2006 more than doubled its spectrum holdings in the top 100 markets. T-Mobile USA began rolling out its UMTS (Universal Mobile Telecommunications System) network in March 2007, and the company plans to complete most of the network by 2008.
Mobile WiMAX: Sprint and Clearwire's Drama
In the mobile WiMAX area, the International Telecommunication Union (ITU) decided to include WiMAX technology in the IMT-2000 set of standards in October 2007. This decision endorsed WiMAX (IEEE Standard 802.16) as a global standard and escalated opportunities for global deployment of the technology as equipment vendors and network carriers worldwide will have more confidence in this new technology. On the other hand, the commercialization of mobile WiMAX is making progress with the help of a healthy industry ecosystem.
Although the company faces multiple challenges, Sprint Nextel remains an important player in mobile WiMAX. It chose mobile WiMAX as its next-generation technology to leverage its 2.5 GHz spectrum and differentiate from other service providers based on technology merits and a time-to-market advantage. It announced an audacious plan in August 2006 to deploy a national WiMAX network. Sprint believes that mobile WiMAX can help build a new business model that enables consumers to purchase embedded consumer electronic devices at retail and then bring them to its network for connectivity services, providing supplementary revenue to its traditional mobile voice services. Also, unlike AT&T or Verizon, Sprint does not have a landline business anymore, and thus it hopes to leverage mobile WiMAX and compete with DSL or cable Internet in the residential broadband market
Furthermore, Clearwire and Sprint's partnership drama may be one of the most memorable events in 2007's telecom industry. As No. 1 and No. 2 2.5 GHz spectrum holders and both WiMAX advocates, Clearwire and Sprint Nextel announced a partnership in July 2007 to accelerate the deployment of WiMAX technology across the U.S. This high-profile partnership was announced only to be canceled just a few months later, which again cast a shadow on Clearwire and WiMAX's future. This split is likely to dampen the enthusiasm of investors and delay the original schedule of a national WiMAX network in the U.S.
Keys to Commercial Success
Moving forward, the mobile broadband industry has to go beyond road warriors or mobile workers. Understandably, the adoption of and interest in a mobile broadband service is much higher among those who travel nationally or internationally at least several times per year and those who spend more than 20 percent of their work time traveling locally. Reducing fees will help the market to grow, but in order to appeal to mass-market consumers, service providers should offer flexible a la carte plans so consumers can add and drop services based on their needs.
Besides pricing, Internet-friendly phones and mobile broadband-enabled consumer electronic devices are also critical in the evolution. For example, Amazon.com launched a wireless e-book, called "Kindle," in November 2007, which utilizes Sprint's EV-DO 3G to download content. Although it is still too early to predict its success, Kindle has received acclaim partly because of the wide availability of 3G mobile broadband that greatly facilitates content downloads. In addition to Sprint, other carriers also have vocally embraced the open access principle, which is likely to accelerate the adoption of mobile broadband. Verizon announced that in early 2008, it will publish its technical standards for devices to interface to its network, and then any device that meets the minimum technical standards, be it a game player or a digital camera, will be able to connect to the network. AT&T responded with a vague statement declaring that its GSM network had always been "open" in the sense that users of unlocked phones can buy a SIM (subscriber identity module) card to join its network, but the company failed to mention whether devices other than mobile phones will be able to access its 3G network.
Going forward, the 700 MHz auction, which will happen between 2008 and 2009, is set to champion the open access and open device principles and change the competitive landscape. The auction will cause several changes in the mobile broadband industry. First, the physical characteristics of the 700 MHz band will ensure wide availability and better quality of mobile broadband. Secondly, companies outside of the traditional telecom industry might become mobile broadband service providers and increase the level of competition. More competition and the open access principles will certainly lead to more diverse business models, such as advertisement-supported services.
Incumbent mobile carriers will also be forced to change their attitudes and business models. Lastly, consumers will enjoy more affordable and personalized services and have more freedom to choose their preferred devices, applications and service providers.
---
Michael Cai
is director of broadband and gaming and
James Kuai
is a research analyst at
Parks Associates
.
---