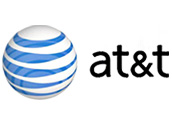 AT&T has introduced Digital Life, a home security and automation system that realizes a goal the company set more than a decade ago of creating tools that would allow people to manage lights and security systems remotely.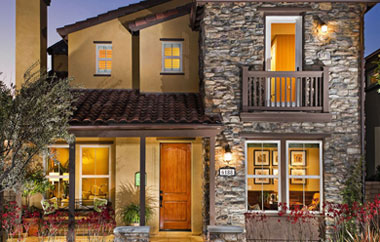 Digital Life will allow homeowners to control appliances, lock and unlock doors, and monitor their homes remotely using a number of mobile apps.
As a security application, the service can be connected with an AT&T monitoring center that can alert the police or fire departments as necessary.
Although it does run on AT&T's wireless network, Digital Life is not restricted to current AT&T phone or Internet subscribers.
Growing Market
AT&T is entering a market that primarily has been dominated by Vivint, Brinks and ADT — and both Verizon Communications and Comcast have introduced similar security packages.
"The U.S. is going to be the large market, as new players are moving in," said Adi Pavlovic, market research analyst for the security and fire group at IHS iSuppli.
"They are all trying to increase penetration of the home security market. It has been stable, but these new players are hoping that the penetration rate will be increased," he added.
"They're already in the home via cable and Internet and turning a three-play — cable, phone, Internet — into a four-play," Pavlovic told TechNewsWorld. "So it makes sense to make that move now."
The Secure Life
Digital Life is now being rolled out to 15 cities and is available in two packages. The basic package, Simple Security, starts at US$29.99 a month with a $150 installation and equipment charge. It offers 24/7 home monitoring, 24-hour battery backup, a wireless keypad, a keychain remote, sensors and an indoor siren.
The Smart Security step-up package adds the option to include a motion sensor, a carbon monoxide sensor, a glass-break sensor and a smoke sensor. This package begins at $40 per month with a $250 equipment/installation charge.
Additional options include san energy package to control appliances, lighting and thermostats; door packages that can allow entry into a home remotely; water detection and water-control packages to detect leaks — or even shut off the water to a house remotely.
There is also a camera package for viewing live video from inside or outside the home.
Professional Install
Given the complexity of the system, AT&T is providing professional installation rather than offering the systems to home owners as a DIY project.
"AT&T did a good job selling broadband to consumers and eliminated the truck roll, as people could install broadband in their home," said Jonathan Gaw, research manager at IDC, "but with home automation and security, there is much more to it."
For one thing, there is a lot in the way of regulation that goes into home security, Gaw told TechNewsWorld.
Security and Privacy Concerns
Given the many options, home owners should be able to feel secure, but is there such a thing as too much security? Could users suddenly feel as if they were always on camera, being monitored by Big Brother instead of relaxing in their own private space?
"When you buy the monitoring package, it won't give video access to AT&T," said IHS's Pavlovic. "The monitoring is for the sensors."
Users can use the cameras to view their homes indoors and outdoors, including remotely, but AT&T won't have access to them.
Could the systems be hacked by bad guys?
"Everything can be hacked — and that is the worry — but the cameras in the home aren't the threat," added Pavlovic.
In fact, most people would be more at risk from a laptop's camera if the computer were infected with malware, he noted.
Weakest Link
Security is only as good as its weakest link. The best door locks aren't good if a thief gets a key, and the same is very much true of any security system. While these offer the ability to control things remotely, what happens if a user's phone is stolen?
"If someone else gets your phone they could turn off your alarm and have a buddy rob a house," said security expert Scott Schober, CEO of Berkeley Varitronics Systems. "Even if your password gets out there it could allow someone to open a door remotely."
Other potential points of failure are a power outage that could leave a house unprotected or an emergency that could disable or jam phone and cellular lines.
Like many security providers, AT&T addresses this with battery backup systems and relies on redundancy including both landline and cellular connections.
No system is perfect. However, as most people don't live in museums with priceless treasures, these systems don't need to be perfect.
"There is always a hole — it is just about making it harder," said Gaw.
"Unless you have the Hope Diamond, the effort isn't worth it for most thieves," he observed.
"There are a lot of bad guys to use technology to make a lot more money a lot more safely," he noted. "It is probably easier to hack AP's Twitter account and short the stock market than to break into ADT's account to break into your house."