Since ChatGPT took the world by storm this year, other forms of AI creeping into popularity seem to have been slightly forgotten. However, AI and automation capabilities will become even more essential in retail.
McKinsey in 2017 found that only 20% of organizations reported using AI in their businesses, but by 2022, that amount more than doubled. The World Economic Forum this year said that "AI services in the retail sector are predicted to increase from $5 billion to above $31 billion by 2028."
AI is becoming more necessary just to stay competitive in the retail industry. AI in retail involves using automation, data, and technologies such as machine learning (ML) algorithms to deliver highly personalized shopping experiences to consumers. One of AI technology's significant uses is self-checkout innovation, where offering a secure scanning method also helps prevent shoplifting.
These AI retail platforms can run without human assistance to give customers more control over their shopping process. As a loss prevention incentive, new systems with AI authentication will be used to log data on suspicious shoplifters.
A Key Ingredient for Modern Retail Success
E-commerce merchandising teams also have their hands full, trying to keep up with the demands of modern digital merchandising. Using AI to automate manual tasks will be a big time-saver.
Artificial intelligence will also become a competitive advantage. AI can provide data-backed insights to support more effective product recommendations, omnichannel engagement strategies, and long-term business goals.
But OpenAI's ChatGPT code is not the only tool for retailers to consider. ChatGPT does not make other forms of AI unnecessary, according to Eli Finkelshteyn, co-founder and CEO of Constructor, a product search and discovery platform for retail companies. Contrary to growing public opinion, ChatGPT is not totally pushing other forms of AI out of the way.
"If you ask ChatGPT itself, you will receive the same response. A good analogy is thinking about how often you want to speak to a store associate in a physical store. ChatGPT creates this type of back-and-forth dialogue online," Finkelshteyn told the E-Commerce Times.
Balancing AI Tools for Detailed Product Discovery
Definitely, there are situations when talking to an associate online proves useful and appropriate. However, he offered, it's not necessary for every product you intend to buy. "When you are shopping online, if you know exactly what you are looking for, search is still — and will remain — a better tool," he argued.
If you just want to browse an aisle digitally and see the different shirts, electronics, or snacks a retailer carries, a category page is still a better tool. However, some amount of the time, maybe 5% to 10%, you would like to speak to an expert store associate and explain to them in detail what you are looking for.
This is where ChatGPT can do a much better job for e-commerce than anything we have available today, he admitted. That is when understanding your long-form query, answering your questions, and helping you find what you need can close the deal.
Leveraging AI for Customized Shopping Experiences
AI can rank and personalize search results based on what it knows about trends in the product catalog, and it can tap into what it knows about a shopper from that person's behavior on their site and across the brand's other channels.
So when someone searches for "shirts," for instance, the results could prioritize shirts in the shopper's favorite brands and colors and at their preferred price points. It does that while also optimizing for the retailer's KPIs, such as revenue, conversions, and profit.
For instance, Constructor's platform uses AI and machine learning to glean details from every user query. It also can include the feedback given to the system after the query via interactions with results, hundreds of millions of times each day, to continually refine results and experiences like these, according to Finkelshteyn.
A Conversation on AI's Role in E-Commerce
The E-Commerce Times asked Eli Finkelshteyn to discuss what e-commerce companies can expect from AI in the next few years. He also knows what traps retailers should avoid when considering AI.
E-Commerce Times: How else can these other AI options continue to succeed in the shadows of ChatGPT?
Eli Finkelshteyn: As amazing as ChatGPT is, it is not meant to be the best tool for every AI problem. For example, it is not the best tool for areas like returning large sets of results and filters like in a typical e-commerce search.
Also, it is not the best tool for appropriately using site traffic and clickstream [behavioral] data to rank all of those results, or properly learning from an e-commerce site's specific user base and clickstream data to determine how rankings should change over time or be personalized to a particular shopper. That makes sense because these are not problems ChatGPT is trying to solve.
Instead, these are use cases where clickstream-based AI trained on an e-commerce site's own traffic will continue to be a much better fit so retailers can improve the shopper journey and create cohesive omnichannel experiences.
What can retailers expect as the two sides of AI continue to progress?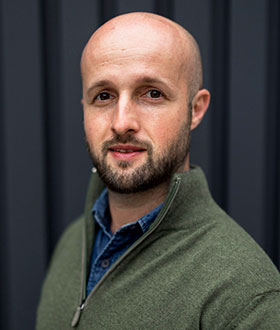 Finkelshteyn: They both promise an exciting future. With ChatGPT and existing forms of especially clickstream-based AI comes the new possibilities of combining them to make incredible new user interfaces and experiences.
For example, if you need to explain on an e-commerce website that you are looking for products for a specific purpose or event — like clothes to wear for your friend's engagement party or ingredients to make a casserole — that is currently difficult. The available forms of product discovery, such as searching and browsing category pages, do not provide a great way to ask about and look for this sort of thing.
But incorporating ChatGPT to help retailers understand shoppers' quests in this long-form and abstract asks will bring innovations. Using clickstream-based product discovery AI to show trending, personalized results that fit the user's needs is an exciting proposition.
How have the popularity or technological advances of ChatGPT impacted Constructor's product search and discovery platform for retail companies?
Finkelshteyn: Generally speaking, everyone is still trying to figure out ChatGPT's place within e-commerce. Finding the right use cases and interfaces requires experimentation and flexibility. In particular, it is also essential to ensure that the ChatGPT-based technologies you roll out to users are genuinely helpful.
What is Constructor doing to advance such innovations?
Finkelshteyn: We offer an AI-based platform for product search and discovery to help retailers deliver highly personalized experiences across channels that also reflect their KPIs. The impact of ChatGPT on our work at Constructor is that many of our retail partners are excited to try our prototypes in this space and are willing to devote development resources to integrating them faster than for previous new technologies we rolled out.
Our company believed for years that product discovery can be much better than what shoppers are currently used to getting. ChatGPT is making retailers even more open to experimenting with new forms of product discovery and seeing which their shoppers most appreciate.
With all of this experimentation, how can retailers keep real utility for the shopper in mind?
Finkelshteyn: Unfortunately, many of the efforts we see so far in the space — integrating ChatGPT with other retail technologies — have been gimmicks. They look cool the first time you play with them but are useless to the shopper.
One company rolled out a chatbot that uses ChatGPT, but it basically just pushes the user to phrase their need in the form of a search and then searches for the product. It is actually less useful than just using a search bar. It does not provide real value, and so the sites that implement it will likely see shoppers try it once or twice and then not return to it again.
ChatGPT and the energy around it are giving all of us in the product discovery space the opportunity to revolutionize how people find products with new interfaces and technologies. Our goal at Constructor is to use that energy and excitement to create technology shoppers will want to use again and again and not waste the excitement on gimmicks shoppers will only try once.
What can e-commerce companies expect from AI in the next few years?
Finkelshteyn: Expect a lot of experimentation. ChatGPT and, generally speaking, the technologies behind it — transformers and large language models (LLMs) — make a lot possible that was not possible previously. But just because something is possible does not necessarily mean it is valuable for an e-commerce company or its shoppers.
So, expect experimentation to find the most valuable places to apply this new technology. At Constructor, we're already using it underneath the hood to make the results returned to users more contextually aware and attractive to them. But this is still just scratching the surface.
What should retailers consider when implementing AI tools, and what traps should they avoid?
Finkelshteyn: Above all else, make sure what you are doing has the potential to be valuable enough to you and your shoppers to be worth it. There are already a ton of gimmicks built around ChatGPT that will fizzle out, and there will be more.
So, think carefully about the value that ChatGPT and other AI-based technologies can bring before you commit. Think, too, about the problems and pain points you are looking to solve.
These might be things like connecting data across channels, reducing manual work involved in merchandising tasks, decreasing search abandonment, etc. Consider your best use cases for AI.
Where can ChatGPT add value, and where can clickstream-based AI be a better fit? And where might something other than AI, like an intuitive tool for merchandisers and business users, be more appropriate?
Valuable tech in this space will arrive. But also expect to see far more so-called innovations that look cool but are not helpful enough to move the needle or be worth the effort. Those retailers who can spot the difference will be the most successful.
What issues do you see with safety or ethical concerns related to the increased use of AI? For instance, several European countries recently banned the use of ChatGPT.
Finkelshteyn: Some forms of artificial intelligence, such as conversational AI, can lie and deceive confidently. The advance of generative AI, including AI used in deepfakes, is already making it harder and harder for people to believe their eyes and ears, and this is only going to become a bigger problem as technology improves.
Should governments be more involved in monitoring AI technology?
Finkelshteyn: Governments cannot and should not rely on AI companies to legislate themselves, and they should act to protect and educate their citizens as best they can. It is critical that those of us in positions of power at companies at the forefront of AI do the right thing and act ethically in our use of AI. But it is also very reasonable for governments to make sure that happens.
How might government intervention affect the future development of AI?
Finkelshteyn: The flip side of this is that we live in a globalized world where the internet is accessible to billions of people across almost every country. That makes AI difficult to police. If a government slows down the AI research done by companies under its jurisdiction, that may help protect its citizens in the short term but hurt them in the long run.
Companies in countries that fail to make the same decisions will get a head start and a significant advantage because of how rapid advances in AI have been coming. We are all still connected to the internet. AI developed in less scrupulous places will still affect people the world over.
Finding the right balance will be an important challenge for world leaders and one I hope our leaders are up to. In the meantime, for those of us leading AI companies, I recommend constantly examining what we're working on, ensuring it's ethical, and pushing our peers to do the same.
---
Editor's note: For a further discussion on the issues related to regulating or pausing AI development, see The AI Revolution Is at a Tipping Point.
---