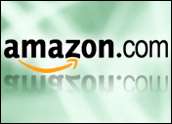 The Kindle Fire made its big debut this week as Amazon CEO Jeff Bezos introduced the tablet along with other new members of the Kindle family on Wednesday.
The Fire's been touted as a challenger to the Apple iPad, but the real threat to Apple's iconic tablet may come from the Silk browser that will run on the Fire.
Built from the ground up to leverage the Amazon Web Services cloud, Silk will make it much easier for customers to make purchases on Amazon.com and for the online retail giant to upsell aggressively.
Silk uses a combination of split architecture, persistent back-end connections, page indexing, machine learning and heuristics to enable a smooth purchasing experience.
Some critics have expressed concern that Amazon will now be able to collect and store far too much data on customers' likes, dislikes, purchases and sites visited.
Amazon says there's nothing to fear.
"Browsing activity is aggregated and is not linked to identity," Amazon spokesperson Kinley Campbell told TechNewsWorld.
More Information About Silk
Like the Opera browser, Silk has a split architecture. All its browser subsystems reside on both the Kindle Fire device as well as on the Amazon Web Services (AWS) cloud.
Every time a user loads a Web page, Silk decides which of the subsystems will run locally and which remotely. This will speed up page loading because it will let the browser maximize throughput, perform smart caching and optimize content on the fly.
Further, Silk retrieves all the components of a website simultaneously from different servers in the cloud, and sends them all over a pipelined multiplexing protocol that can send all the content over a single connection.
Silk maintains a persistent connection open to the back-end server on the AWS cloud, which in turn keeps persistent connections open to the top sites on the Web, speeding up Web page loading.
The Silk browser aggregates the results of millions of page loads and stores this information on servers in AWS, again to speed up page loading.
Further, by observing the aggregate traffic patterns on various websites and using collaborative filtering techniques and machine learning algorithms, Silk and the Amazon cloud can jointly make intelligent decisions of what content to pre-push to users' Kindle Fires.
Silk supports pinch and double-tap gestures for zooming into and out of areas of each Web page. It lets users bookmark websites and manage their bookmarks.
Silk also supports Adobe Flash.
What About Privacy?
Amazon's Web servers cache the content of Web pages Silk users visit. Silk also temporarily logs URLs for the Web pages it serves up, as well as Internet protocol (IP) or media access control (MAC) addresses.
This information is generally stored for 30 days, Amazon said.
Users can clear their browsing cache, history and cookies, and can turn off cloud acceleration in the browser.
Cookies don't exist on the Amazon EC2 cloud servers, and turning off EC2 acceleration won't restrict users' browsing in any way, Amazon's Campbell said.
Whether or not users feel their information is safe will be a personal issue, Al Hilwa, a director of research at IDC, told TechNewsWorld.
"Today, browsing information is scattered throughout the Web and is also available on user machines and is easily stolen by websites," Hilwa explained.
"In the case of browsers with back-end components, that data is already concentrated, but it's protected by the vendor," Hilwa continued. "In effect, everything depends on whether you're comfortable with Amazon having this data."
Amazon might follow the lead of Opera, which introduced a split browser architecture several years ago, in handling customer information.
"We don't make individually identifiable information available to third parties, and we protect user privacy by encrypting all data that leaves the handset and all data that comes from our servers back to the handset," Opera spokesperson Falguni Bhuta told TechNewsWorld.