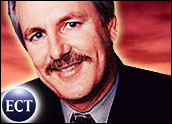 SCO has just over US$60 million in resources to sustain it while it fights IBM in what clearly is one of the most volatile wars in the history of technology. What has been very interesting is that SCO publicly has been given almost no chance of winning, while privately the company has convinced several folks, including me, that it has a strong chance.
One of the most interesting investors was BayStar Capital, which not only invested $20 million of its own money in the firm, but also prevailed on the Royal Bank of Canada, typically a conservative investor, to kick in another $30 million.
While both of these entities clearly would have had to do substantial due diligence before making investments of this scale, those activities were overshadowed by a leaked e-mail from a SCO consultant that tied the BayStar investments — and, through BayStar, Royal Bank — to an unnamed Microsoft executive.
This "news" created several highly speculative columns and articles that suggested Microsoft was actually behind SCO, pulling the strings. To date, however, only a trivial (to Microsoft) licensing deal for about $12 million has been directly connected to Microsoft, and, outside of the leaked memo, there is no apparent direct financial relationship between BayStar and the firm that would allow Microsoft to direct BayStar's investment strategy.
Lack of a Microsoft Connection
Currently, the industry believes the Microsoft executive who recommended the deal was the then-departing head of Microsoft's Mergers and Acquisitions unit, whose primary distinction was that he wasn't allowed to do any mergers or acquisitions.
What likely happened is that he had recommended this investment internally, and Microsoft's CFO — who apparently doesn't like to do mergers or acquisitions and is known to be very conservative — had said "no."
He then pitched it to BayStar either just before or just after leaving the company himself. This is just speculation — we might never really know the actual sequence of events — but it now seems clear that Microsoft itself was not directing either BayStar's or SCO's actions.
BayStar Wake-Up Call
About a week ago, BayStar delivered a memo to SCO claiming breach of contract and effectively asking for its $20 million investment back. SCO immediately disclosed the memo, and the general consensus was that BayStar had lost faith in SCO and was pulling out of the process. Speculation at the time connected the request to IBM's recent filing for summary judgment, even though that connection was extremely unlikely.
The reason it was unlikely was that the IBM filing had been expected for some time; these requests are common in cases like this and are rarely granted. For instance, during the Caldera-Microsoft trial on Dr-Dos, Microsoft filed nine similar requests before finally settling in Caldera's favor. This would suggest that, assuming BayStar really did its due diligence, this filing was expected and should not have changed the company's position in support of SCO.
Something else that was interesting but not really explored in the rush to "prove" SCO once again had no chance was that the method BayStar was using likely would not be successful in getting most of the money back. SCO clearly would fight BayStar's request — and SCO undoubtedly would use the money BayStar had given it to fund this fight.
In the end, there was a good likelihood that BayStar would get a fraction of its investment, if anything, back, thereby ensuring that the Royal Bank of Canada would never do business with BayStar again. This is a bigger risk than it seems because the Royal Bank of Canada is considered to be the keystone bank in Canada. This means almost all of the other banks in that country look to the Royal Bank for direction; if the Royal Bank takes offense to what BayStar did, there is every possibility that the rest of the Canadian banks would avoid BayStar like the plague.
Typically, if you're an investor and you really want your money back, you would quietly explore someone else taking your investment position because you wouldn't want to lower the value of the investment by publicly stating your concerns. What was incredibly interesting — or troubling, if you were a SCO or BayStar investor — was that after sending this memo, BayStar went dark. The company broke off communication with SCO and refused to take any interviews with the press for almost a week.
BayStar's Motives
BayStar had done an interview a few days before sending the note to SCO, but that interview had not yet appeared in print. In it, the company continued to state its position that SCO would prevail against IBM, and it displayed no lack of confidence in the outcome.
The other reason an investment firm like BayStar might do something like this is to take a more active role in controlling the company. BayStar always has had the opportunity to take a board seat, but a board member has little to say about day-to-day company operations.
Steve Lohr at The New York Times was able to get an interview with BayStar's Lawrence R. Goldfarb, who explained the critical "why" behind the memo. The explanation is consistent with the need BayStar might have to take a more active role in running SCO. In fact, Goldfarb is paraphrased as saying that if SCO reformed its management practices, BayStar "might keep its funds in SCO."
You will note that, in the interview, Goldfarb continues to affirm that the company believes SCO probably will prevail. So, what is it that he and BayStar want to see changed?
It is highly unusual to see a case tried in the media, as is happening with this one, because it can damage the chances of success. More to the point, the process currently does not seem to be working to SCO's advantage. In fact, media focus on the case clearly is making it difficult for companies to do business with SCO or invest in the company.
The media spotlight also might make it difficult to find a jury that is unbiased for the trial. As such, it appears to be lowering SCO's chances of success over time and is a huge distraction for SCO's executive team.
Need for Change at SCO
I have to admit I've had similar concerns. This litigation is more critical than anything else SCO is likely to do. If the company were to lose the IBM litigation, the rest of its actions against companies that use Linux would probably fall apart. Even if they didn't, the backlash from IBM could be great enough to make SCO nonviable as a company.
This speculation suggests that as far as priorities for the firm go, the litigation is priority one. There might not really be a priority two that is important enough to sustain at this time, which could mean the executive staff should be taking almost all of its direction from the legal team as opposed to the other way around. Everything the company does privately or — especially — publicly, should be focused on one thing and one thing only: winning the litigation.
BayStar wants SCO to win not because of any religious feelings one way or the other on open source or Linux, but because BayStar wants to see a return on the significant investments it and the Royal Bank of Canada have made in the company.
BayStar's expectation is that SCO will win and that it will receive several times the amount it put into the firm. It simply wants to ensure this outcome. The question now is whether SCO can appease BayStar short of replacing the core executive team with intellectual-property attorneys. My guess is that — regardless of any staff changes — we will see a much more focused and quiet SCO in the weeks and months ahead.
---
Rob Enderle
, a TechNewsWorld columnist, is the Principal Analyst for the
Enderle Group
, a consultancy that focuses on personal technology products and trends.
---