I've been watching the horrid numbers surrounding the PC market with double digit declines and folks increasingly talking about the "death of the PC," but I don't think the PC is dying any more than computing was dying when the PC was created.
What we are seeing is a rapid evolution of the platform — a shift to where the calculations are made back to a centralized resource, but the end result is at least as personal as we have always had. In short, the personal computer isn't dying — it is evolving, and while the process is incredibly painful, the end result could end up being rather cool.
I think Nvidia and Amazon may be closest to getting the next wave right, and Google could be in the running if it doesn't commit suicide first.
I'll close with my product of the week: a wonderful set of headphones that came out of the collaboration between Nokia and Monster.
Revisiting the Birth of the PC
If we go back to the birth of the personal computer, it was really about a bunch of geeks wanting to mess around with a technology they were excited about but generally couldn't afford to access. When the PC was born, computers came from companies like IBM and Digital Equipment — and they were not responsive, understanding, or even caring, really, about what the users needed.
Folks like Bill Gates, Paul Allen, Steve Wozniak and Steve Jobs envisioned a world and then built it to where you got your own personal computer and could tell IT (then called by the misnomer "management information systems," or MIS) to frack off.
Microsoft eventually embraced MIS (which migrated to "IS" and is now called "IT," for information technology). Apple tried to embrace IT but after years of failure, Steve Jobs stopped trying and shifted from high tech to consumer electronics.
In the beginning, PCs weren't targeted at corporations at all — they were targeted at users. The products that generated the most excitement and drove the fastest short-term growth — Apple II, Mac, Windows 95, etc. — were targeted exclusively at users, and the most profitable company in the segment for much of the last decade was Apple, which focused exclusively on users and continued to tell IT to frack off.
If you look specifically at Microsoft, you'll see it grew like a bat out of hell through the 90s, but after it shifted focus from Windows 9x consumer-focused products to IT sales, it dropped and stayed relatively flat.
At the same time, Apple — which doubled down on the consumer side with MP3 players — became the most valuable company in the world.
The lesson that seemed to go over everyone's head was that PERSONAL computing success comes from focusing on users personally. IT isn't the path to success.
The Decline of the PC
So I blame the decline of the PC on Microsoft and its hardware partners shifting sharply to focus on building PCs for IT. By the end of the 90s, PCs had largely gone from being fun and cool to being ugly and heavy beige boxes that your company provided to you, limiting your use so you couldn't do anything enjoyable. In short, instead of being part of the Rebel Alliance, PC makers joined the Empire — with the exception of Apple — and the market slowed.
If you don't believe me, what is the most common PC hardware people bring in under a BYOD (Bring Your Own Device) policy? Apple. What is taking PCs — which mostly aren't personal anymore — out at the knees are tablets and smartphones. Who is winning with those devices? Companies like Apple, Amazon, Google, and Samsung, which focused nearly exclusively on users.
Now, what are Apple and Samsung starting to do? Yep — they are starting to focus on IT. Apple has been hiring ex-BlackBerry salespeople, and Samsung has started to pitch corporations, which suggests we are months away from watching a chunk of the tablet and smartphone market start to move to other vendors.
Wrapping Up: The Rebirth of the PC
I think we have locked into the PC as being the thing that was built for most of the last two decades and was increasingly not personal. The first personal computer, the Apple 1, was basically a kit. The second was basically a smart keyboard that plugged into a TV.
It hit me while I was watching Nvidia's financial analyst event that the one company that may actually be best positioned to ride this next personal computer wave isn't Apple or Microsoft — it could be Nvidia or Amazon. It could even be Google, but stories of Android phones being used to take over commercial planes are breaking while I'm writing this, and if Android brings down a plane, Google is done.
The next personal computer won't be a device — it will be an experience that will follow you from device to device, and regardless of whether you are using a smartphone, tablet, laptop, desktop, TV, car screen or kiosk, your PC will uniquely provide the apps and experience you personally want.
IT eventually will plug its software into secure layers of this experience, but you'll be in control of the user interface down to the methods your hands, ears and eyes use to interconnect with the system. Amazon has the service side of this nearly done. So does Google, but Nvidia is closer to the hardware side with a wider variety of device coverage, as well as the most powerful and complete next generation of hosted hardware, including the unique gaming system called "Shield."
I think Michael Dell sees this potential, and one of the reasons he's trying to take his company private is so he can make the major changes needed to shift from the old model to the new one. Microsoft is hovering around this as well with its Windows To Go, Azure and Office 365 efforts, but it lacks a Bill Gates who can truly put it all together. Google has the breadth but lacks the focus and appears suicidal to me. In the end, someone will emerge as a new power, and from where I'm sitting, I think Nvidia and Amazon have the most potential to help get this right first and ride the resulting wave.
Product of the Week: Nokia Purity Pro Wireless Headset by Monster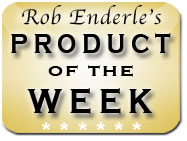 I'm increasingly living off my cellphone and using it to enjoy music and video, which means my battery life is generally pretty bad. Thank heaven I'm currently using a Nokia 920, which has a ton of it — it's a big phone. Listening to music using earbuds or a typical cellphone headset isn't a great experience, particularly on a plane. Pairing a new headset is also a pain, and most of the headsets you get for these devices are either wireless or noise-canceling — not both.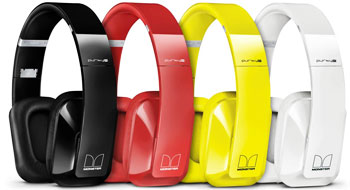 The Nokia Purity Pro Wireless Headsetby Monster
Nokia with Monster created a really nice headset that I've been using for a couple of weeks, the Purity Pro. It comes in bright colors and black — but not my favorite color, blue — matching the colors of the 920.
Two things make it very different from other headsets. It is both wireless and noise canceling, so you can use it on a plane and not get tangled up in the wires, which I seem to always do on a plane. In addition, it uses NFC to pair with your phone, and it demonstrated one of the fastest pairing experiences I've ever had.
The only issue I had with the headset was I couldn't find the off switch. Turns out you turn it off automatically when you fold it and on when you unfold it. I was thinking Apple could have designed this thing. I like well-designed products that solve a problem I'm experiencing, and the Purity Pro headset does that, so it's my product of the week. Oh, and it sounds damn good as well. Nicely done!