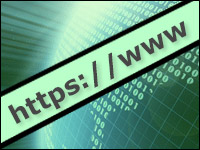 Efforts to increase Internet access worldwide are falling short of targeted goals, according to a United Nations Broadband Commissionreport released earlier this week.
More than half the world's population is still offline, according to the report, and growth in the number of people with access to the Internet is slowing.
The digital divide has become a chasm.
Internet access in rich economies is reaching saturation levels, while about 90 percent of the people in the 48 poorest countries have none, the report notes. It appears that a backward trend in Internet access is taking shape. This year's projected growth rate of 8.1 percent represents a drop from 8.6 percent last year, and a downward trajectory from the double digit growth seen until 2012.
"The Internet in many countries is still seen as a privilege and not a basic human right," said Clair Jones, technology and broadband expert at LocalInternetService.com.
"Infrastructure is limited and needs to be expanded, but the real barrier to entry is cost. For Internet to truly be available across the globe we, as a planet, would have to decide that digital equality is important enough to make Internet a public utility. We would need to significantly lower costs or make the Internet free for undeveloped countries," she told TechNewsWorld.
Costly Challenges
Broadband access is critical for any country's economy, whether it's a new or an old economy, observed Anurag Lal, CEO of Infinite Convergence Solutions.
It has a direct link to the competitiveness of a country's workforce, he said.
"The Obama administration, as well as previous U.S. administrations, understood the importance of developing broadband. They believed it was a utility that has to be encouraged," Lal told TechNewsWorld.
One approach to reversing the approaching flatline of broadband access could be a mobile and satellite broadband push. That could allow governments to bring service to rural areas that currently do not have access to infrastructure and likely will not in the near future, noted LocalInternetService.com's Jones.
"I would expect that we could bring broadband connection to most parts of the world by 2030," she said.
Access Findings
Nearly 3.2 billion people — about 43.4 percent of the world's population — will have some form of regular access to the Internet by this year's end. That figure is up from 2.9 billion last year, according to the UN report.
The commission's goal is to see 60 percent of the world's population wired to the Internet by 2020, but that end-game is a big growth factor away, the report warns. Two key factors contributing to the likelihood of a missed target are the cost of extending infrastructure to rural and remote customers, and a sharp slowdown in the growth of mobile cellular subscriptions globally.
"The world is a big place, and the business model has to make sense. Most [people in] third-world countries do not have the income to support an Internet account," said Michael Bremmer, CEO of TelecomQuotes.com.
"When you are worried about food, Facebook really is not that important," he told TechNewsWorld.
For example, a mobile data plan in Brazil costs about 10 percent of average wages, he said, and in Africa a mobile data plan costs about one-third of average wages.
Key Stats
About 300 million people gained Internet access in the past year. But some 57 percent of the world's population — more than 4 billion people — still do not use the Internet regularly or actively, according to the UN report. Women fared worse than men in poorer countries, with 25 percent fewer having Internet access.
Language barriers in some regions made it difficult for people to use the Internet even in areas where the technology was present. The world's residents speak about 7,100 languages, but just 5 percent of them are represented online, the report notes.
"Even if we expand infrastructure and lower costs to make the Internet affordable for all, there is still the difficulty of integrating translation of the world's languages so that the information is accessible for all," Jones said.
Bleak Picture
The top 10 countries for household Internet penetration are in Asia or the Middle East, according to the UN Commission's report. For example, the Republic of Korea continues to have the world's highest household broadband penetration, with 98.5 percent of homes connected. Close follow ups are Qatar with 98 percent and Saudi Arabia with 94 percent.
In contrast, the lowest levels of Internet access are mostly found in Sub-Saharan Africa. The Internet is available to less than 2 percent of the populations in Guinea, Somalia, Burundi and Eritrea. The only solution in these regions is to tackle the cost of physically extending broadband infrastructure with the latest advances in satellite technology, the report suggests.
Making It Work
The most encouraging possibilities for spreading Internet access across the globe lie with more affordable technologies. The same issues that are related to rural broadband deployments in the United States apply in other parts of the world, said Frank DeMasi, vice president of information technology at Resolute Partners.
"Wireless technology advances if it is ground-based and satellite if it is sky-based. It is about covering the most area with the least amount of infrastructure. This was done easily when TV rolled out, so the same needs to happen with Internet," he told TechNewsWorld.
Spectrum is a key component of the required infrastructure. Governments have put some initiatives in place, noted Infinite Convergence Solutions' Lal, but they have to make more unlicensed spectrum available.
"Wireless is growing around the world. It makes broadband more available. In most cases, support for WiFi is the end point of a broadband initiative," he said.
Airborne Solutions
Google and Facebook already are trying to implement air-worthy Internet solutions. Their approaches may give governments of countries with hard-access terrains a less costly way to create a broadband infrastructure.
"Google and Facebook are trying to minimize the infrastructure problem," said Lal. "They are using slightly different approaches: Google is using balloons; Facebook is using flying drones. Those are the only ways to wire parts of the world at a minimum cost."
Both companies have met with some success in leapfrogging broadband challenges to bring the Internet to the populations where nobody else has done it, he observed.
"Both are for-profit companies, so they want to get people to the Internet to reach their services," Lal pointed out.
Is a Connected World Possible?
How connected the Earth can become depends on one's definition of "connected." If it means connecting every corner of the globe, that probably will never happen, said TelecomQuotes.com' Bremmer.
Still, the Obama administration just classified the Internet as a "utility," he pointed out, which likely will force more buildouts.
Even after the broadband infrastructure is expanded, efforts will need to focus on making the service affordable and available to both men and women everywhere, said LocalInternetService.com's Jones.
When will the world truly be connected? "That is a good question," said Resolute Partners' DeMasi. "If we are talking everyone everywhere, I do not see it happening in the next 30 years."