Next year is an election year, and there is no doubt we will have plenty of examples of politicians who should have had their hormones either surgically removed or had someone wiser make their decisions for them.
On the other hand, the technology market has certainly had its fill of scandals over the last 12 months, many of which centered on HP and its revolving CEO door. It's stabilized for the moment, and it is likely someone else's turn to make the rounds, so what follows is my list of likely candidates and what their scandals will probably be.
We'll close with my product of the week, the latest TiVo called the "Premier Elite" (kind of redundant), which has 4 tuners and has become my new love.
The Scandals of 2012
Scandal Valley?
This year, I began to think that Silicon Valley should change its name to Scandal Valley, but then I doubt it will ever really hold a candle to Washington, D.C. These things often come down to someone who should know better doing something stupid and getting caught doing it. With every smartphone user a potential Internet reporter, regardless of where the scandal actually is, technology will likely be at the center of it.
My personal choice is that the tech market becomes more about capturing than creating scandals going forward, but given history, I doubt my choice will come to be.
One thing is sure: In an election year, the likelihood there will be a scandal is very high. The only question is, who will get credit for capturing that next embarrassing moment?
Product of the Week: TiVo Premier Elite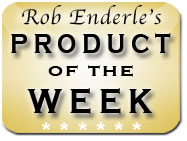 The TiVo Premier Elite is the TiVo I didn't know I'd always wanted. I've been a TiVo user since the beginning and currently have four of them in my house. The problem was that I still missed programs due to double-booking, and often programs I wanted to watch weren't on the same TiVo (and you can't get a view of all of the TiVos on one screen).

The TiVo Premier Elite
This new TiVo Premier Elite was just what the doctor ordered, and I've noted that all four tuners are lit up (the front panel shows recording activity) a surprising amount of the time, suggesting a six-tuner model might eventually be needed.
The only problem with this product, and the Premier class, is that it is a bit underpowered, so the menus are often annoyingly slow. Once playing, however, the programs are sharp and the two terabytes of capacity and THX sound are greatly appreciated.
Eventually TiVo will be made obsolete by services like Hulu, but today these services lack so many programs that they just aren't that useful by themselves, and the TiVo does a nice job linking to both Hulu Pro and Netflix for streaming content you may not have recorded. As a result, the TiVo Premier Elite isn't just my product of the week, but is also on my short list for product of the year.