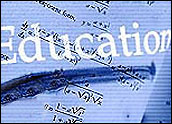 It's official: in New York City public schools there is now a ban on cell phone use. We can all understand how that might happen. As with any communication device, abuse does occur.
But simultaneously, there is a wave of interest in education in 1:1 learning initiatives (supplying one laptop to every child), meaning that educators believe in the learning benefits of one laptop for each student.
Does this leave the technology world scratching its head? From QWERTY keyboards on handheld devices to Internet browsing on cell phones to e-mail access from virtually anywhere on the globe, the trend is convergence. PCs and cell phones are becoming so similar in functionality that they are often lumped into the same category.
Change is coming — and it's coming in various form factors including handheld devices like phones, PDAs and ultra-mobiles.
Control the Communication, Not the Device
Students are more than just engaged by technology; it is a part of their natural habitat. Air, water, food and, yes, technology in all forms and functions are critical to student engagement. Educators must understand their natural affinity to technology and the significance of being born into a technology-rich world. Teachers must translate this broader experience into a student's more formal learning experience. Banning cell phones, iPods and other devices may work in the short term to address certain concerns, but in the long run it means missing out on a huge opportunity to prepare today's students for the real world of the 21st century.
Take the huge success of Web 2.0 and online social networking applications. Kids are connecting and gaining valuable Web experiences that keep them coming back for more. They are processing the world through video, audio, chat, RSS (really simple syndication) feeds and more.
As a result, we're not talking about computers as much as we once did in educational technology. Instead, we're talking about what we plan on bringing to the kids via computers. As part of this trend, it becomes increasingly important to provide our students with a relevant environment for virtual learning.
Multimedia Activity
Unfortunately, to date, many of the virtual learning platforms that have been available to schools were built for college and university settings, set up to manage large numbers of students subscribing to courses, not for the kind of individual learning that we expect in a K-12 classroom. These platforms also require K-12 teachers with a limited set of instructional minutes at their disposal to learn to implement the learning spaces for their students practically from scratch.
As such, many of our schools haven't seen the value in 1:1 initiatives, and often the emphasis of the initiatives becomes a focus on computer literacy skills instead of the enhanced learning opportunities that multimedia brings.
In that scenario, it makes sense that we would overlook convergence, and all the multimedia excitement that the Internet can bring gets relegated to the entertainment category.
With multimedia activity considered synonymous with entertainment, it's no wonder it becomes easy to ban cell phones.
Enabling Technologies
However, looking at the world outside of education, everyone is using their cell phone to do many things they used to do exclusively on their computers. Much of this is informational and productivity related. Furthermore, cell phones or other PDAs are very cost effective and significantly more portable. Schools that cannot afford to deploy a 1:1 laptop initiative could achieve a 1:1 with a mix of laptops and lower-cost portable devices like an iPod touch.
Part of the solution, I believe, is not to ban enabling technologies that possess great value in the learning environment, but rather manage the risks that may surface in the same way we manage all risks to our children. Some of this can be done with technology, some with education and some with policy and supervision. We don't prohibit playing in the schoolyard because it borders a street; we put up a fence, we add a supervisor and we instruct the children not to run after a ball that goes into the street. Similarly, with well-constructed software learning environments, we can provide teachers with management tools to protect our students; we can access Web 2.0 technologies and push value to our children and at the same time provide a safe and secure learning space for them to explore and prepare for the excitement of the technology-rich world they live in.
Plus, as previously mentioned, there are often important trade-offs to consider when implementing a ban. Recently, I spoke to the head of a school in Switzerland. On a field trip, one of their students found himself in a dangerous situation. Thankfully he had a cell phone with him and was able to call for and receive help. The consequences without mobile communication might have been grim. Now the school is planning to provide digital phones for all students and leverage both the mobile computing capabilities for learning and the communication capabilities for safety and security reasons. University students wouldn't think about not having a cell phone, and now with incidents like we saw at Virginia Tech, a school can instantly send out an alert to all mobile devices and computer systems within their learning community.
Content Specific to Learning
The best way to explain the content a student can experience in terms of multimedia and Internet connectedness would be to look at the Nassau, New York, BOCES (Board of Cooperative Educational Services) as an example. Teachers and students at the BOCES Long Island School of Performing Arts have orchestrated a unique cross-global connection with a school in Canberra, Australia.
After watching the popular movie adaptation of Al Gore's book "An Inconvenient Truth," students from Long Island and Canberra Grammar School created a dramatic response to the film and recorded their productions. Their recordings were uploaded to the Internet, allowing students from each school to watch the productions and discuss their work.
Students used video blogs and chat to comment on their pieces, and teachers were able to facilitate and monitor the discussions. Teachers found that the ability for students to use interactive media to share their work and ideas enabled communication to be more dynamic and meaningful. The project encouraged cross-cultural discussion and sharing of different perspectives while further boosting global awareness and promoting active learning in a global network.
A far cry from simple computer literacy skills development, this is complex content captured over a global network, real-world problem solving and student-generated content — in short, learning at its best.
Already, much of the Nassau BOCES experience could have been conducted using handheld devices. This would have created an even more immediate experience, allowing for increased access in real-time. The convergence is coming — cell phones are acting more like laptops all the time. If the learning value of content in educational 1:1 initiatives improves, and the increasing use of a K-12 dynamic learnspace permits this improvement, then I predict that the value will outweigh the drawbacks of smaller devices in schools. Our approach to handhelds and cell phones will look a lot more like appropriate-use policies, not like out-and-out bans.
---
Bob Longo
is executive vice president of
Studywiz Spark
, the Dynamic LearnSpace Company and the U.S. arm of
Etech Group
.
---