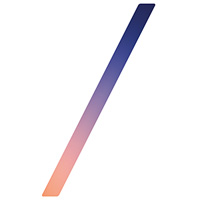 Thync on Wednesday announced it had raised US$13 million in funding from "top-tier" investors, including lead investor Khosla Ventures.
Thync's product, possibly called the "Vibe," is a wearable device that purportedly uses neurosignaling to modify a user's state of mind in relation to energy, calm and focus.
Thync's claims have raised some eyebrows. The company has not published any peer-reviewed papers or other scientific research on the technology currently in use. It's been vague about both the technology and its backers.
"After looking at the little information they provide, I have more questions than answers," remarked Jim McGregor, principal analyst at Tirias Research.
What Thync Offers
Thync's wearable technology system, which looks like a headset, has "biocompatible pads" designed to optimize the transfer of neurosignaling waveforms to the user's central and peripheral nervous systems through the brain.
A Bluetooth Low Energy Network transmits the signals, which are generated by algorithms.
Thync conducted tests on "thousands" of subjects — 2,000 at its Boston offices and the City College of New York, Bloomberg Businessweek reported. It gathered biodata from subjects including their heart rate, galvanic skin response, pupil diameter, as well as EEGs to measure Vibe's effect on them.
Blinded by Science
Few hard details are provided about the science or the technology on Thync's website.
Numerous unspecified safety mechanisms have been engineered to protect users. An Institutional Review Board monitored and validated that Thync's studies consistently deliver robust effects on mental states.
Thync says it refined the neurosignaling waveforms and physical interfaces of its product in response to statistical analyses of data from its studies. The studies incorporated the use of placebo controls in blind tests to assess the effectiveness of a particular stimulus protocol.
Alarms and Excursions
The only published peer-reviewed studies on Thync's site are those previously published by Jamie Tyler, Thync's chief scientific officer, on ultrasound and the brain.
However, that technology may not be in use now in the Vibe.
Thync based its current technology on research into using electrical stimulation to improve pilots' cognitive abilities, which was conducted at the Wright-Patterson United States Air Force base in Dayton, Ohio, according to the Businessweek report.
Khosla Ventures is the only financier listed on Thync's "investors and partners" page. There are two other names: "Character" is a branding and design firm that apparently is working with Thync. "Branch" is an industrial design and branding agency.
"At this time, the company isn't disclosing further details about the product," Kathy Johnson from Thync's PR firm Consort Partners, told TechNewsWorld, "but we will be sure to let you know as soon as specifics are shared."
What Thync Would Need
Thync obviously wants to generate some buzz for itself, but in the absence of information from the company, there's little for anyone to chew on other than speculation.
"There are portable Transcutaneous Electrical Nerve Stimulation (TENS) units available today that are the size of an MP3 or iPod," McGregor told TechNewsWorld. "You could provide stimulation through electrical, magnetic or radio waves."
However, the results are likely to vary from one person to the next, he pointed out.
That raises the question of whether the algorithms used by Thync actually work.
Further, radio waves could have long-term effects on users, said McGregor, noting that the impact of cellular technology on consumers still is uncertain.
The pads would have to be tethered to a device that would provide power, communications, and possibly processing, if algorithms were used to determine the type and level of stimulation, McGregor remarked. Further, the system would have to be a closed loop.
Show Me the Science
"I'm aware of a system used by the United States government that silences the inner voice and almost instantly turns an average fighter pilot into an ace, but it requires [relatively strong] electric fields," Rob Enderle, principal analyst at the Enderle Group, told TechNewsWorld.
"So [something like Vibe] is certainly possible," he allowed, "but I'd want to see a scientific review, because the proof points I've read don't give me a great deal of confidence."
Thync's Twitter page displays a video demonstration of an experiment conducted a couple of years ago by Allan Snyder, director of the Centre for the Mind, which uses electrical stimulation to alter how a subject thinks.
Does Thync want us to think its system works something like that? Hard to say. Thync clearly wants to generate positive thoughts about its efforts, but so far its signals seem to be misfiring.