Well, it is December, when sugar plums fill children's heads and analysts look into their crystal balls to see what the new year will bring. Assuming the world doesn't end, 2012 should be a watershed year for personal technology, showcasing the beginning and end for a lot of companies, as well as major transitions for those that are left.
Overall, you'll find technology more social, more connected, and increasingly more voice-controlled. You'll also see the beginning of real convergence, the next phases of consumerization, and the blurring of lines between tablets and laptops.
I'll close with my product of the week: Slacker on Sonos. Yes, two of my favorite products got married.
Voice Command
The success of Siri is clearly driving a lot of folks to create similar offerings, so expect this type of technology to make it over to other handset makers and into tablets next year.
PCs should get it as well, and I expect some of the implementations will probably suck. I expect someone will try this in places it won't work, or use technology that doesn't work very well, with a lot of knockoffs coming out of China.
Look for Siri-like interfaces in websites, as well to help you navigate. I'd expect you to see something like this tied to Google's ecosystem, given how much Google likes to copy Apple.
Email Decline
This has actually been going on for a while, with reports that kids coming out of school don't have email accounts anymore and live on social networks and in messaging products.
Files are getting too large to send in email anyway, for the most part, and downloading services that allow you to share links are vastly quicker and often more smartphone/tablet friendly.
Cable Box Decline
The traditional cable box will increasingly be replaced by game consoles and smart TVs next year. This has been going on in Europe for some time, with systems like the Xbox, and Verizon just started a similar effort with that product here for FIOS customers.
This provides the advantage of both a richer and less-complex experience for the user, as well as a cheaper experience for the cable company, and it appears to be resonating with both groups.
Hosted Services
Google started the ball rolling with apps, and OnLive lit a fire under this with games. As we move into 2012, more and more of what we access will be hosted.
Already, movies are streamed rather than downloaded, and it won't be long until most of our applications exist on the Internet and don't run locally. I expect a big push in this direction in 2012.
App Stores
This trend continues and accelerates into 2012 with the launch of Microsoft's app store and the expected death of packaged software products.
As for the software you run locally, you'll increasingly buy it from a trusted app store, though that store may be offered by Amazon or your laptop supplier.
Windows 8 – Touch
This product is a trend in and of itself, and it represents the biggest bet that Steve Ballmer's Microsoft has ever made. The company is going to singlehandedly blur the lines between PCs and tablets and hope that users don't get confused.
This will bring touch into the mainstream of the PC market and narrow the gap between notebooks and tablets.
Thin Is In
Driven largely by tablets (mostly iPads) and ultrabooks (including the MacBook Air), next year will be the year when thin moves across the mainstream of notebook computers.
This won't just be for PCs, as thin products will continue to be driven in smartphones, tablets, and TVs as well. Vendors will continue to compete to be the thinnest in every category.
TIS (Tablets in Stuff)
Samsung has already bought out a refrigerator with a built in tablet computer and others are likely to follow their example.
Cars will be shown with tablet-like features built into their dash, and this iPad effect will likely extend to things like home automation and high-end home alarm systems as well. And yes, you'll likely be able to install apps on many of them.
Peer-to-Peer Gaming
Qualcomm will be pushing peer-to-peer gaming into smartphones next year, and this could spell the end for most standalone gaming systems.
This will allow people to engage others (think kids) in games without running up data charges, since the phones talk directly to each other, and gaming may be faster as well, because there is no network latency.
Cores Are Us
In tablets, we'll move from two cores to up to five cores for Nvidia's Tegra 3 offering. These multicore offerings should allow the next generation of tablets (the Asus Transformer 2 is already shipping) to approach the low end of PC performance, and they'll be ideal candidates for the ARM version of Windows 8.
This will also define what likely will be the major battle in 2012 between the high end of this new ARM class and Intel, and it likely will be a battle for the ages.
Wrapping Up: Privacy/Security
With the concerns over the Carrier IQ rootkit going vertical (you can find out how to remove it from your smartphone here) the one final trend I expect is a near rabid focus on privacy. Going into an election year in the U.S., it just seems likely that someone in politics will be hacked, embarrassed, and will go on the warpath on privacy regulation as a result.
That or we'll have a nationwide hostile attack of epic proportions; this is supported by a dire report from McAfee that showcases Android as excessively unsafe. Android is currently the most successful product on smartphones.
So products will be thinner, more social, easier to talk to, friendlier and smarter, and some may try to kill us. 2012 looks pretty good except for that last part.
Product of the Week: Slacker on Sonos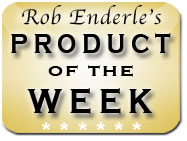 Sonos is my favorite in-home music system. It really is the only system that allows you to move your music around the house and has a party mode so you can sync the playback in all of the rooms.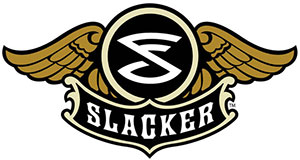 Slacker is my favorite music service, with a massive number of "stations" that find and organize music based on the kind of music and artists I like. My great regret is I could never get Slacker on Sonos, and last week that regret died.

Slacker is a music service that starts with an advertising-based free offering and has tiered pricing to full service. For me, it has proven to provide the best balance between allowing me to listen to my own music and finding new music — and now it will fill my house. Because this is big for me personally, Slacker on Sonos is my product of the week.