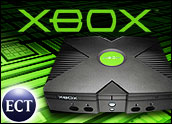 Microsoft Corp. has scrapped the development of True Fantasy Live Online for its Xbox consoles, which was scheduled for release in Japan this winter, its Japan unit officials said Friday.
"True Fantasy" would have been the first so-called "Massively Multiplayer Online Role Playing Game (MMORPG)" software for the Xbox.
Today's announcement marks the latest in a series of on-again, off-again releases of the True Fantasy MMORPG. The game's launch has been postponed twice, previously.
No End in Sight
According to Microsoft and developer Level 5 Inc., a Fukuoka, Japan-based game software production company, the cancellation was due to a lack of progress in creating a new form of online experience.
"Development took more time than we estimated," Level 5 declared in a statement, adding, "We tried to make a network game that we wanted to play ourselves."
Asako Miyata, a spokesperson for Microsoft's Japanese unit, added "Currently we do not have a certain prospect for completion, so it was decided to halt development."
Mass participation games allow players to interact as characters in a "fantasy universe" where they can engage in various occupations, fight battles or just live regular lives.
True Fantasy's development began in March 2002 and was supposed to let 3,000 gamers enter a fantasy world where they would take on roles of various professions or battle real-time through high-speed communications networks.
The game had been planned to make its debut in Japan and up until now had been marketed as Microsoft's "biggest online game."
Relying on Fantasy
Microsoft is relying on new role-playing games as it tries to elevate declining demand for the Xbox.
Sales of the Xbox console in Japan fell by two-thirds to fewer than 60,000 units during the year ended March 31, according to market researcher Enterbrain Inc. During the same time, Microsoft's game manufacturer opponent Sony sold 2.9 million PlayStation 2 units.
To-date, approximatley 14 million Xbox consoles have been sold worldwide.