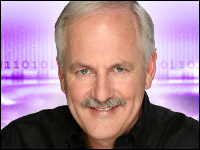 We actually are seeing a large number of turnarounds going on in the industry, and all are overshadowed by President Obama's effort to turn around the country. Last week's vote on the stimulus package would indicate things aren't going well for Obama because, while it passed, all Republicans voted against it — but it showcases the exact kind of problem Howard Stringer is having at Sony.
In addition, Carol Bartz's first showing during the dismal Yahoo financial report was actually rather impressive, suggesting at least one of the three is initially doing well, but most of the hard stuff is still in front of all three of these folks. Let's chat about turnarounds again this week.
We will close with a comment on the nasty response to Michael Dell's offer of help to Obama's Russian counterpart.
Why Turnarounds Fail
I spent a good chunk of my life helping with, documenting, and often being on the ugly side of turnarounds. Most fail generally because of inexperience, an unwillingness to make hard decisions, and folks inside the company who torpedo the effort.
In looking at the Mark Hurd/Carly Fiorina HP, Lou Gerstner/Jerry York IBM and Steve Jobs' Apple efforts — which were successful — it was a sharp focus on making hard decisions and in eliminating dissent that resulted in success.
In addition, and this I take from some of my early training, there are typically three types of people who impact the success of efforts like this. Those who say they are on your side and are, those that say they aren't on your side and move against you, and the most dangerous — those that say they are on your side and move against you.
Obama Initial Failure
This last is why the Obama stimulus package did not receive bipartisan support and looks like a kludge.
It's not the Republicans that created the problem, it is the way the Democrats initially positioned the effort, and Obama will not be successful unless he can get his own party on the same page. It appears clear that House Speaker Nancy Pelosi thinks the President works for her, and while we can get upset at Rush Limbaugh's comments, at least he is honest and he isn't in Congress. Pelosi appears to be torpedoing Obama from behind, and if this isn't corrected, she will grant Limbaugh's unfortunate wish and Obama will fail. Obama is effectively being betrayed and needs to correct that first or become another Jimmy Carter. And, let's be clear, none of us should want that.
Sony's Problem
At Sony, Stringer has a similar problem in that the leaders of the various Sony units have historically preferred a bottom-up strategy. This has resulted in the pyrrhic victory that Blu-Ray had over HD-DVD and in a Sony PlayStation priced out of the market, among a lot of other things.
All nearly buried Sony in red ink this last year. At the current, rate Sony likely won't be around when the market recovers, and it is clear that Stringer isn't even being allowed to run the company.
Why One Leader Is Important
There can be only one leader in a crisis because decisions have to be made quickly and for the good of the entire entity. When leadership breaks down you have what happened to Carly Fiorina, and the CEO is effectively shot from inside and unable to complete the task, which is why, in HP's case, Mark Hurd had to be brought in and why he gets the credit. The reason I list Gerstner and York is because it was York, not Gerstner, who assured the initial execution of the IBM turnaround.
In effect, initially, it was actually York using his power as CFO who definitively led IBM out of disaster and Gerstner who finished the effort; had York stayed on longer, IBM would likely be vastly more powerful today. This showcases that it doesn't necessarily have to be the CEO, but whoever it is has to have the authority and vision to get the job done, and in IBM's case, the CFO owned the budget, granting him the necessary initial authority (and there was no apparent conflict between Gerstner and York).
Yahoo Snapshot
The Yahoo effort initially is to point. One of the most likely people in Yahoo to torpedo Bartz was Sue Decker, and you saw that as Bartz came in, Decker was encouraged to move out. This eliminated one of three major problems for Bartz. The other two, Yang and Icahn, are either declawed or on Bartz's side at the moment, but both remain dangerous. And how she deals with them will have a great deal to do with whether she is successful in the end.
Her first on-stage performance last week as she articulated the dire financial Yahoo financial results was textbook perfect. She appeared to take as many charges in the current quarter as she could, set a conservative outlook, and didn't yet announce layoffs. This last is important because she needs to do one deep layoff but not so deep that the company can no longer function. It is vastly better to do one of these right than fast, otherwise you ensure your own failure.
In the end, Bartz is initially looking to be in better shape than either Stringer or Obama, but this is early on, and both Obama and Stringer appear to lack the authority that Bartz has, so their initial tasks are vastly more difficult.
The success of all three efforts will be more directly related to getting folks who are torpedoing the efforts to either stop or leave. Steve Jobs did this right off the bat, Carly didn't and Hurd did, and IBM's York cleaned house, resulting in success. If you want to win, then make sure your team is actually on your side.
Question of the Week: Michael Dell to Vladimir Putin: "How Can We Help?"
While here in the U.S. we are mostly wallowing in doom and gloom mixed with a little self pity, we generally forget that in other parts of the world, things are in much worse shape. In fact, we seem to actually be in better shape than most, which should actually provide some comfort. One of the areas in much deeper trouble is Russia, and at the World Economic Forum, Vladimir Putin took questions following a long, seemingly largely anti-West rant. Now, most of us in the West after hearing Putin's words would have probably been mumbling to our companions either "how do we bury this guy?" or simply "what an ass," but Michael Dell asked "How can we help?"
The response was unreasonably harsh and telling — Putin translated Dell's honest question into an insult that implied Russia was an invalid, and he went on to imply Dell and his company weren't respected because they did hardware and not software.
It is incredibly stupid to kick people in the teeth who are offering help, primarily because it will scare others off, and it does make you look like a complete ass. But this response is also telling — it tells us that Putin wants the West the hell out of his country and that Western firms providing help will likely regret it. So Dell, by taking this bullet from Putin, actually did the West a favor, because we now see Putin's true colors. Western firms and governments are on warning that they need to think about protecting their assets and either moving against Putin or exiting Russia (possibly both) if they want to be successful.
So thanks Michael, and Mr. Putin, with all due respect, you can kiss my Western …
---
Rob Enderle
is a TechNewsWorld columnist and the principal analyst for the
Enderle Group
, a consultancy that focuses on personal technology products and trends.
---