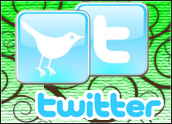 Part 1 of this two-part series takes a look at the practical communication potential of microblogging service Twitter. Part 2 investigates how businesses use Twitter to communicate with customers.
In a bear market, nearly everyone is willing to put up with a little bull. Twitter is certainly full of it, in the form of mundane drivel, yet everyone seems to be touting it as the river of gold. "Twitter has a lot of pros, but something this effective and free has very little cons," Lon Safko, coauthor of John Wiley's upcoming The Social Media Bible, told TechNewsWorld.
Still, given that Twitter is in large part a vast storehouse of pointless observations, can a company's message cut through the sewage and zero in on customers, both in the following and un-following camps, in large enough numbers to forge substantial impact? For now, Twitter is confined to a company's followers and the users that can be found through third-party search. However, these restrictions may evaporate as Twitter evolves.
"One interesting thing that I think will happen with Twitter is the rise of the curators," Tom Christmann, executive creative director and in-house social media expert at indie ad shop Cliff Freeman & Partners, told TechNewsWorld. "The noise is becoming too disparate to follow. So brands will be built around visualizing, filtering and using the endless stream of conversation. These will be search engines with a purpose. Think of them as channels on the television, only with millions of writers, writing endlessly."
Broadcasting to a Narrow Audience
While Twitter is certainly increasing momentum in mainstream acceptance, it isn't mainstream yet. "The Twitter audience is still very much an 'early adopter' audience — so adjust your expectations accordingly if you're new to it," Chris Selland, vice president of industry marketing and business development at Jaz'd, an online directory-driven platform for B2B advertisers, told TechNewsWorld.
Motrin and Amazon, among others, have learned the effectiveness of Twitter the hard way. Motrin ran an ad that targeted young mothers thought to be in physical pain from "fashionably" carrying children in wearable carriers. A group of Twitter users found it offensive and reacted in a tech-savvy manner. They spread their outrage to other Twitter members, influential bloggers and mainstream media. The controversy was full-blown before the ad agency or the manufacturer realized anything was even amiss. Eventually the ad was pulled, but not before Motrin became a case study on how harmful social media ignorance can be.
Similarly, Amazon was whittled down to size as Twitterers blasted the giant for apparently reclassifying books with gay and lesbian themes as "adult" material. The move seemed to equate homosexual and even generally sexual themes in nearly 60,000 books on sex and health with pornography. Over the Easter holiday, the brouhaha moved through Twitter like a tsunami. Amazon asserted that the changeover was due to an internal error — not an intentional effort to reclassify the materials or, as a hacker later claimed, the result of a security breach.
The question to tweet or not to tweet is thus rendered moot, as Twitter users exist in the real world and react to it on Twitter with or without a company's awareness or participation. Their attention can be helpful or harmful, but in either case, it is now essential for companies to be on Twitter in order to leverage the good and squelch the ugly.
"Twitter may not be the ultimate business tool, now or in the future, but it is helping to reshape the landscape of brand management," Kristen Nicole, co-author of The Twitter Survival Guide, told TechNewsWorld. "Companies and marketers are learning that tools like Twitter are placing the control of public perception regarding brands into the hands of the people."
What's in a Tweet?
"A 'tweet' can pack more of a punch than a 500-word essay in many instances," Chris Pitre, an interactive copy writer and marketer for Whiteboard Labs, an application and Web development company, told TechNewsWorld. "Twitter is helping to force communicators to be careful and strategic with their words more than ever."
Containing a message to 140 characters is a challenge, to say the least, for companies looking to push a product or service. This raises the question of whether more than a link can be embedded in Twitter. "Currently, the medium doesn't lend itself to normal Web advertising, the ad being potentially longer than the twit, suggesting a level of creativity in line with Google's ad words," Rob Enderle, president and principal analyst of the Enderle Group, told TechNewsWorld.
While the tweet can then be creatively wielded to convey short messages to promote a product or service, perhaps it lends itself more easily to customer service. Salesforce.com seems to think so. It integrated Twitter in its CRM product specifically for this purpose. Other companies are likely to do the same, either to leverage CRM or the mobile aspect of Twitter.
"In a way, this is good for Twitter, as it's establishing itself as a platform for integrating microblogging and mobile capabilities to a number of other sites, publishers and developers," said Nicole. "On the other hand, the trend will eventually overshadow the Twitter service itself, as we find more and more ways in which to incorporate the act of mobile integration into everything we do, which may or may not be achieved through Twitter's actual platform."
A Language Killer?
"It is very challenging to write a cohesive thought or response in 140 characters, but it can be done," Luca Lepori, president and cofounder of The Kombine Group, told TechNewsWorld. "Is this a regression of sorts? Maybe, if you're an English major who considers SMS (short message service) to be a pox upon human communications."
Indeed, many bemoan the shortcuts, abbreviations and inanity used in Twitter speak and texting. However, such criticism might best be lobbed at the writer rather than the medium.
"There was a time when English was considered too clumsy for poetry," Brendan Cooper, Metia's social media expert, told TechNewsWorld. "Beowulf changed all that. I look forward to the first poet laureate to use leetspeak!"
ChinesePod.com has built a Twitter-like format on its Web site and integrated it with Twitter to enable students learning Chinese the opportunity to practice writing the target language in a prompt-response format and have their peers provide feedback.
"For example, a Newbie student is greeted on our Twitter-like Activity Stream with a simple question, "你叫什么名字?" (Nǐ jio shnme mngzi? — or, what is your name?)," Hank Horkoff, ChinesePod's CEO, told TechNewsWorld. "They then can tweet back the proper response and let their personal Twitter network, or the broader ChinesePod community (through the use of level-specific hashtags, e.g. #cpod1 for Newbie students), provide feedback."
"This is Twitter applied for language learning purposes. Sometimes adults do need to start with 'toddler language skills,'" explained Horkoff.
While that's all well and good, what is Twitter doing to the language skills of the rest of us?
"Twitter has developed its own nomenclature," Jenn Lowther, director of social media marketing at 6S Marketing, told TechNewsWorld. "Language naturally evolves, and this is just the latest incarnation — this does not mean that we're reverting to toddler language skills."