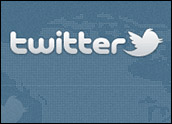 Twitter announced on Thursday that it can now withhold content from users country by country on demand, while still making that content available to the rest of the world.
The news sparked widespread anger as critics accused the microblogging service of censorship and warned that the policy might impede popular anti-government movements such as those seen during the "Arab Spring," which toppled several dictatorial governments in the Middle East last year.
"This does appear to constitute censorship," Yasha Heidari, managing partner at the Heidari Power Law Group, told TechNewsWorld.
However, Twitter is probably not benefiting from this or imposing the censorship voluntarily, Heidari suggested, as "this provision and censorship comes at the cost of Twitter doing business in certain countries that demand [such censorship]."
On the other hand, "more and more, Twitter is being used to rally to a political cause which does not want to align with [its] business model," said Darren Hayes, CIS program chair at Pace University. For example, Anonymous has been actively using Twitter to communicate and organize.
"If Twitter wants to continue to prosper, then support from local government and corporations is more valuable than freedom of speech," Hayes told TechNewsWorld.
"Our announcement is not at all about Twitter censoring tweets," Twitter spokesperson Rachel Bremer said. "This will only happen in reaction to valid legal process."
Twitter feels "extremely passionate about people's right to free expression," Bremer told TechNewsWorld. "I want to stress that that is not changing."
What Twitter's Going to Change
Previously, Twitter could only remove content globally at the request of various governments. It cited pro-Nazi content, which is restricted by the French and German governments, as an example.
Now, Twitter can withhold content from users in a specific country while keeping it available to the general public elsewhere.
If the microblogging site's required to withhold a Tweet, it will try to let the user know and will mark when the content has been withheld. Such information will be put up on its page at Chilling Effects.
Chilling Effects is a clearinghouse that's a collaboration among law school clinics and the Electronic Frontier Foundation. It collects and analyzes legal complaints about online activity.
Rage Against the Twitter Machine
Public reaction to Twitter's announcement was prompt — and largely furious.
Reporters Without Borders has written to Twitter chairman Jack Dorsey voicing its deep concern about the policy and stating that it restricts freedom of expression.
Anonymous's Twitter page has several Tweets disparaging the new policy, with one suggesting that it could be connected with Saudi billionaire Prince Alwaleed bin Talal's purchase in December of a $300 million stake in the microblogging site.
However, Alwaleed's move probably has less to do with Twitter's new policy than recent events such as Anonymous's use of the microblogging site to communicate and organize, Pace University's Hayes suggested.
"At the beginning of the Occupy Wall Street movement, Anonymous were tweeting about how they were going to launch attacks on the FBI and Wall Street firms," Pace elaborated. "Prior to this, we were learning about Twitter accounts in Georgia being hacked by Russians during the conflict in Ossetia."
The Real Culprits?
Twitter's new policy "is a cost of globalization," Heidari suggested.
The company has to obey local laws in the countries where it does business, Heidari pointed out. The alternative is to "refuse to do business or make its service available in those countries, which, in effect, would produce the same result as the censorship."
With a Nod and a Wink
However, Twitter's apparently not just going to implement censorship whenever requested to do so.
Its announcement appears to provide a workaround to users. It points users to a link about their account settings that takes them to Twitter's page on how to change the country setting.
That link makes it clear that Twitter doesn't store the country setting in association with user accounts; instead, browser cookie stores and updates the country setting. So changes in the country setting won't save across browsers or computers.
"Because geo-location by IP address is an imperfect science, we allow users to manually set their country," Twitter's Bremer said.
However, this is "simply a workaround," and shouldn't be considered a proper cure for the problem, Heidari stated. Still, "even in the most oppressive of regimes, information has always been distributed, even at the cost of death."