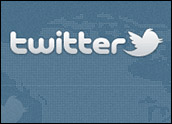 Despite pending appeals, on Friday Twitter handed over an Occupy Wall Street protester's tweets to a New York criminal court judge. The capitulation comes after months of attempts by the social networking company to fight a subpoena from prosecutors by claiming that micro-blog posts were private conversations.
The case involves protester Malcolm Harris, who was one of hundreds arrested during a mass protest on the Brooklyn Bridge last October. The Manhattan district attorney's office sought to obtain the tweets, which are no longer available online, arguing that the messages would contradict Harris' defense that police lead protesters onto the bridge's roadway only to arrest them for obstructing traffic.
Since the subpoena, Harris and Twitter have waged legal battles with New York, citing privacy issues.
Twitter did not respond to our request for further details.
Social Is Not Private
The key issue in this particular turn of events essentially boils down to the argument that social media is exactly what it sounds like — that is, "social" doesn't mean "private."
"Twitter is like the public square in which users broadcast themselves from their soap boxes," said Josh Crandall, principal analyst for NetPop Research.
"It's very much a public medium, and users are generally aware of the dynamics. Protesters are using it exactly because it is a public forum through which they may rally support," he maintained.
"If somebody is using Twitter to organize illegal or violent activities, law enforcement should have the ability to subpoena the communications," Crandall told TechNewsWorld.
The tweets don't even have to be about illegal activities — this is yet another example of the law and technology not being on the same page.
"The argument of privacy hasn't been tested," said Alan Webber, industry analyst and managing partner at the Altimeter Group.
"Twitter is a broadcast platform. So I don't know what grounds they have to stand on legally, especially as this is a criminal case," he told TechNewsWorld. "So that's a different threshold."
Privacy Debate
While Twitter has complied, Harris' lawyer, Martin Solar, reportedly said he was disappointed by the social media company's decision and vowed to continue to challenge the judge's order.
Judge Matthew Sciarrino overstepped his authority, Solar has claimed.
Is that a valid defense or just posturing? Given that the messages likely were seen by many on Twitter before they were removed, does the argument that they were private really hold water?
"A privacy claim is quite dubious and indefensible here," said Greg Sterling of Sterling Market Research.
"It would be potentially a different matter if prosecutors were looking for direct messages, which are non-public. Alternatively, if Harris had tweeted under an assumed identity and authorities were seeking to discover his identity, that would be a different situation," he reasoned.
"However, tweeting publicly under a real name does not implicate privacy," Sterling told TechNewsWorld. "Tweets by their nature are public — and even if deleted, they were intended to be public and were publicly exposed for many to see."
Be Careful What You Tweet
Harris is far from the first person who may be regretting what he tweeted. Earlier this week, actress Alison Pill, who appeared on HBO's The Newsroom, accidentally sent a topless photo of herself to her 14,000 followers. This followed the notorious tweet by Anthony Weiner, a former New York congressman, who a sent a sexually suggestive photo of himself to a Twitter follower two years ago. Weiner resigned from Congress in the midst of a media frenzy.
More recently, Greek track athlete Paraskevi Papachristou was barred from competing in this year's Olympic games after tweeting comments considered racist. These are just three examples that suggest once the proverbial genie is out of the bottle, it isn't so easy to put it back in.
"Twitter is a social medium; 'social' means more than a one-to-one relationship, and it is designed to be broadcast," Webber said. "I would not accept this as a private communications channel. There are technologies that are out there that are more private, but this is meant to be a broadcast channel."