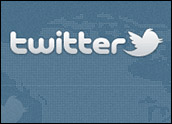 Twitter on Thursday blocked tweets from the accounts of a neo-Nazi group that is in violation of German law. The ban is effective only within Germany. This is the first time Twitter has acted on its "country withheld content" policy, which it first announced in January.
Twitter enacted the policy in an effort to balance freedom of expression with compliance with local laws. This is far from the first time that a company has confronted that problem. In 2000, a French court ordered Yahoo to block access in France to auctions that sold Nazi memorabilia.
Since the end of World War II, many nations have adopted laws against the display of Nazi images, including flags, and Germany has banned certain groups. It was last month that the state of Lower Saxony declared the group Besseres Hannover (Better Hannover) illegal, and German authorities requested that the group's Twitter account be shut down.
Instead, Twitter blocked the account's tweets, but only in Germany.
Twitter did not respond to our request for further details.
Has the Censorship Sailed?
The issue here could be a tricky one. On one hand, this could be seen as enforcing efforts to stop hate speech and silence banned organizations — something that might seem reasonable in this case. However, it could also be viewed as censorship that could, in turn, silence banned groups clamoring for freedom from oppressive regimes.
"Are they crossing the line? According to the laws in Germany, no," Alan Webber, industry analyst and managing partner at the Altimeter Group, told TechNewsWorld. "According to the laws in Germany, this is within the law."
But what does this mean for other countries — notably those with laws in place designed to silence calls for freedom?
"Twitter has entered a very challenging arena and slippery slope," said Greg Sterling, principal analyst at Sterling Market Research. "Countries around the world have widely varying laws on speech and censorship. Most are not as liberal as the U.S. — see China, India, the Middle East."
Local Laws, Local Problems
The old environmentalist line of "think global, act local" could also come into play with Internet freedom. In the meantime, though, it seems that corporations such as Yahoo and eBay will likely continue to bow to local laws, and the social networks appear to be doing the same.
Is this something that can be managed and controlled, expecially when blocking whole groups or organizations?
"Twitter could simply take the position that it's going to comply with local laws but then it gets into the thorny area of evaluating the legality or legitimacy of speech in any given context, which is what it has done in Germany," Sterling told TechNewsWorld. "But the volume of messages and the global scale of Twitter's business and reach make that a nightmare from a compliance perspective."
The other part of this particular equation is that social networking has enabled greater communication, making enforcement challenging, but also making understanding of the law all the more difficult and convoluted.
"Twitter can't really take the position that it's going to ignore domestic law and impose U.S. law on other countries," Sterling added. "This issue arises because you've got people publishing content in one country and consuming it in another. That's never really been the case with any other medium to the same degree."
What Is the Line Online?
The final piece is what this does suggest about concerns that governments could merely call for censorship. What's the likelihood that Twitter will now comply with calls from Syria, Iran, China, Thailand, and other nations that have imposed harsh restrictions on what people can say or post online?
Part of the problem may be the difficulty of applying physical borders in the virtual world — if that can even be done at all.
"We still have these very physical borders, and we're not sure how this works in the virtual world," said Altimeter Group's Webber.
"Our laws and policies are not set up to deal with that, and a lot of people realize there is no line anymore," he pointed out.
"The simplest answer is that there is no line — we don't know how this will play out," Webber said. "This is going to be the big question for the next 10 years."