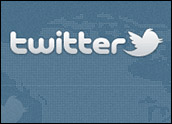 Twitter raised the ante Tuesday in its competition with Instagram for the hearts and eyes of smartphone shutterbugs by introducing image filtering to its mobile applications for Android and iOS.
The debut of the filter feature comes on the heels of moves by Facebook-owned Instagram to limit its members' ability to post their photos directly to Twitter.
Instagram decided to disable its integration with Twitter, preventing users' photos from appearing in tweets or photo galleries.
Octet of Filters
Filters are a way to change the tone and atmosphere in a digital photo. For example, a filter is used to change a color image into one that's black and white.
Twitter is offering eight filters in its mobile app developed for the company by Aviary — which, in addition to making its own photo applications, also makes photo apps for others.
The eight filters in the mobile app are vignette, black-and-white, warm, cool, vintage, cinematic, happy and gritty. A cropping feature is also part of the filter package in the app.
By contrast, Instagram has more than twice the number of filters that the Twitter app has.
Conflict in the Cards
Signs of discord between the companies appeared earlier this week when Twitter users began complaining that oddly cropped Instagram photos were appearing in Twitter feed streams.
Twitter explained, and Instagram verified, that the problem was caused by Instagram's withdrawal of support for Twitter Cards. In Twitter's recent redesign, rich media content can be displayed in Twitter feeds on virtual cards.
By scotching support of Twitter Cards, Instagram was forcing Twitter users to visit Instagram's website to see photos of Instagram members.
In recent weeks, Facebook, has made improvements to Instagram's website, which has led some observers to interpret the cutoff of Twitter Cards as a move to drive more traffic to Instagram.
Another possibility is that the cutoff may be in retaliation for Twitter's modification of its API earlier this year, which resulted in Instagram losing access to its "search for friends" feature.
Instagram did not respond to our request to comment for this story. However, CEO Kevin Systrom earlier this week denied any retaliatory motives behind the cutoff.
Pinterest Enters the Picture
Twitter's plan to introduce photo filters into its mobile app — which appears to be a direct attack on Instagram's bread-and-butter business — has been in the works for some time.
"We've been working with Aviary for months to introduce ways to edit and refine your photos right from Twitter," spokesperson Christina Thiry told TechNewsWorld.
"Photos have long been an important part of sharing on Twitter," she added. "Introducing filters and other ways to edit and refine your photos is just another step toward improving the entire photo experience on Twitter."
While Twitter Cards may have lost Instagram support this week, it gained the support of the up-and-coming Pinterest. It now allows members to post their "pins" inside tweets so they can be viewed without having to go to the Pinterest website.
The timing of its support for Twitter Cards just as Instagram withdrew it was entirely coincidental, according to reports. Pinterest did not respond to our request to comment for this story.
Walled Garden
These latest machinations by Twitter, Instagram and Facebook suggest they are moving toward emulating the "walled garden" approach that Apple has made so successful, said Rocco Pendola, director of social media forTheStreet.com.
"It's a matter of Twitter and Facebook moving toward closed ecosystems," he told TechNewsWorld.
"There were a lot of things you could do between Twitter and Instagram before and you can't do them anymore," he added. "Facebook is saying, we're going to take Instagram totally in house, and Twitter is responding by putting on its own photo application."
If Facebook starts erecting walls around its community, it could be headed for trouble, noted Trip Chowdhry, managing director for equity research for Global Equities Research.
"I don't think that's the right approach," he told TechNewsWorld. "In a social network, openness usually wins; restrictions usually don't."