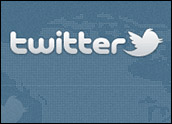 Twitter this week updated its rules to combat online abuse and revenge porn, in the wake of continuing outrage among netizens.
The most significant change is a new statement that users may not post intimate photos or videos that were taken or distributed without the subject's consent.
Sounds good, butlike last month's update, it's more bark than bite.
For one thing, the rule excludes content an individual previously has indicated was made publicly available with permission — meaning that if someone posted content on any public forum or platform, reposting it, whether with bad intent or not, is OK with Twitter.
"The problem is, all Twitter's rules are watered down," said Adam Steinbaugh, a law clerk who makes it his mission to hunt down perpetrators of revenge porn.
The changes "leave it up to Twitter to interpret them, so there is some question about whether users will have confidence that Twitter will necessarily act on the rules and how it interprets them," he told TechNewsWorld.
Twitter's Options
Twitter bans direct, specific threats of violence against others on pretty much any basis.
Content identified as violating its policy will be hidden from public view, and users posting it will have their accounts locked. They will have to delete the content before they can return to Twitter. Users posting content that violates Twitter's policy with intent to harass will have their accounts suspended.
So what if the content is hidden from public view? It will still be on Twitter and could be leaked either by Twitter staff or as the result of a hack — and Twitter has been hacked repeatedly over the years.
What if users refuse to delete the content and just open up a new account with Twitter?
"We don't really have a great way to ensure a user is who they say they are, definitively, without using a credit card," noted Rob Enderle, principal analyst at the Enderle Group.
Bill Gates had suggested levying micro-charges for each post tied back to a valid credit card or PayPal-like account, but "that idea was seen as nonviable because users wouldn't accept the charges," Enderle told TechNewsWorld.
Just the FAQs
Twitter apparently issued a new FAQ on stolen nude shots and revenge porn based on 12 questions Buzzfeed first posed to Reddit.
One of the questions was whether users would need to meet a certain standard of proof when requesting a takedown.
Twitter's response was that users would have to verify their identities and to confirm the content was posted without consent. Twitter agents would then take action — but people who believed the content they posted was incorrectly identified as violating Twitter's policy could appeal the decision.
Twitter is trying to strike a balance between free speech and censorship, Enderle suggested.
"Once you begin to censor, it becomes really hard to figure out where to draw the line," he explained. Otherwise, "anyone who doesn't like an image can have it pulled, whether or not there are legal grounds for doing so."
All bets are off when it comes to child harassment or sexual harassment of women, however.
"Particularly in the case of children or potential abuse, you can't be overly cautious," Enderle maintained.
Fighting Revenge Porn
Sixteen states so far have ruled revenge porn illegal.
"I don't think Twitter's [rule update] is aggressive enough — and long term, this will only truly get better if it's easier for victims to get either criminal or civil relief," Enderle said. Companies like Twitter and Reddit "should be aggressively trying to get laws enacted that make it easier for victims to identify and bring to justice those that misbehave in this way on the Web."