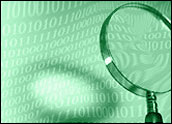 Google and Microsoft have ramped up their efforts to fight online child porn following months of pressure by the office of UK Prime Minister James Cameron.
Among other things, the two have created a blacklist of search terms for which results will be blocked.
When Cameron asked Google and Microsoft to create such a system in July, the companies told him blocking search results could not and should not be done because it was "against the very principle of the Internet and search engines to block material."
If the search engines cannot deliver on their commitment to prevent successful searches for child abuse material online, Cameron said he would push legislation to enforce it.
What Google and Microsoft Are Doing
Microsoft has introduced stronger process and technology improvements for its Bing search engine and Yahoo searches that will prevent child sexual abuse content from showing up in image, video and text search results.
The company also will help design a new national image database for the UK that will use the company's PhotoDNA technology to identify and take down illegal images across the Web.
Microsoft and Google will work with various UK bodies to prevent sharing of child sexual abuse content through Torrent peer-to-peer file sharing technology.
Both companies will also prevent search engines from displaying search terms used by child abusers as part of an auto-complete response to a query.
Google has introduced algorithms that will block illegal content from 100,000 unique searches worldwide. It will display warning signs for the 13,000 online search terms most clearly linked to child abuse and provide links to UK charities offering help.
Further, Google has developed technology similar to Microsoft's PhotoDNA that will uniquely identify illegal child abuse videos and enable their removal. This will be offered to other Internet firms and child safety organizations next year.
Google also will send computer engineers to both the Internet Watch Foundation in the UK and the U.S. National Center for Missing and Exploited Children.
The Child Porn Battle
"The sexual abuse of children ruins young lives," Google spokesperson Peter Barron told TechNewsWorld. "It's why we proactively remove these awful images from our services — and report offenders to the authorities."
Still, "the [UK] government is right that our industry can do more," Barron added.
"Microsoft has a zero tolerance approach to child sexual abuse content," the company said in a statement provided to TechNewsWorld by Waggener Edstrom's Kimberly Lamberton. "Since the summer, we've been putting in place stronger processes that go even further in preventing access to child sexual abuse content across the Web, Internet search and torrents."
However, the announcements by Cameron, Microsoft and Google are more show than substance, according to Open Rights Group.
"It doesn't matter if the companies are at fault or can only make a limited difference, but when accused of aiding pedophilia they are certain to take action to limit the reputational damage," said Executive Director Jim Killock.
Preying On Our Young
Authorities broke up a 348-strong child porn ring in Canada, the U.S. and elsewhere, rescuing 386 kids, Google executive chairman Eric Schmidt noted in an article published Sunday in the Daily Mail.
That ring was cracked following a joint three-year investigation into a Toronto-based film company by law enforcement in Eastern Europe, Toronto, and the U.S. postal Inspection Service.
One in eight of the endangered runaways reported to the NECMC in 2012 were likely sex trafficking victims, the agency said.
PhotoDNA Targets Child Porn
Microsoft developed PhotoDNA technology together with Dartmouth College back in 2009, and donated it to the NCMEC.
PhotoDNA lets users create what's effectively a "fingerprint" of a still photo that will remain consistent even after the photo is edited or manipulated. That lets users identify all copies of that photo anywhere.
Microsoft has rolled out PhotoDNA on Bing, SkyDrive and Hotmail together with the NCMEC, and Facebook sublicensed the technology in 2011.
Microsoft has also funded six research teams to study how technology facilitates the trafficking of minors, and teamed up with Swedish firm NetClean to offer PhotoDNA to law enforcement agencies at no cost.