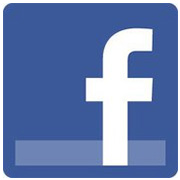 Facebook on Monday released transparency reports of government requests for its users' data.
Privacy groups hailed the move as a positive step forward — rare praise for the company, which has had a checkered relationship with those groups over the years.
Facebook's Global Government Requests Report shows that of the more than 70 countries requesting user information from Facebook, the United States, by far, was the biggest peeper.
Nearly half (45 percent) of some 26,600 government requests for Facebook user information came from the United States.
Those U.S. requests targeted about 21,000 Facebook users or accounts — some 54 percent of the nearly 39,000 targeted by nations around the world, according to the report.
Facebook has 1.1 billion users globally.
Seventy-nine percent of the U.S. government requests resulted in some information being turned over, Facebook reported.
Pushing Back
The U.S. success rate for obtaining information from Facebook was among the highest in the world and far exceeded the average success rate. On average, two out of every three requests for user data are rejected by Facebook.
"We scrutinize each request for legal sufficiency under our terms and the strict letter of the law, and require a detailed description of the legal and factual bases for each request," Facebook says in the introduction to its report.
"We fight many of these requests," it continues, "pushing back when we find legal deficiencies and narrowing the scope of overly broad or vague requests. When we are required to comply with a particular request, we frequently share only basic user information, such as name."
The percentage of requests Facebook responds to is a telling statistic, maintained Nate Cardozo, a staff attorney for the Electronic Frontier Foundation.
"You can see that some of the more restrictive regimes around the world have pretty low compliance rates, he told TechNewsWorld. "What that means is that Facebook is doing its job and not just turning over data willy-nilly."
Digital Dark Ages
Privacy advocates generally were pleased with Facebook's first transparency report.
"We're happy to see Facebook finally issue its first global government request report," Nicole Ozer, technology and civil liberties policy director for the American Civil Liberties Union of Northern California, told TechNewsWorld.
The report confirmed what many privacy advocates already suspected, said Ozer.
"The U.S. government has been increasingly taking advantage of outdated privacy laws to engage in shopping sprees for information companies are collecting every day about individuals," she maintained.
"In the past couple of decades, technology has advanced and privacy laws are still in the digital dark ages," added Ozer.
Though Facebook's initial effort is welcome, future reports that promise to contain more detail will be of greater value, observed Cardozo.
"This is just a first draft," he said. "They will be increasing the depth and granularity of the report going forward. What this report is missing is any sort of breakdown of what the government requests were about."
Curious Timing
Release of the transparency report can benefit Facebook, which has received a mixed report card on privacy to date.
"By releasing a transparency report, it can help build trust with the people who use it," Ryan Budish, a fellow at the Berkman Center for Internet & Society at Harvard University, told TechNewsWorld.
"Given the number of companies that have released transparency reports," he continued, "it might have been cause for concern if Facebook decided not to release a report like this."
The timing of the report — on the same day that Facebook announced a US$20 million fund to settle a class-action lawsuit over its "sponsored stories" feature — raised suspicions in some privacy corners.
"Facebook has history of releasing anything negative to them on privacy either on a Friday afternoon or with something positive," Sarah A. Downey, a privacy analyst and attorney with Abine, a maker of online privacy software.
As worthwhile as Facebook's transparency report is, it begs a larger question. "Companies are retaining a lot of data that should be deleted," Marc Rotenberg, executive director of the Electronic Privacy Information Center, told TechNewsWorld.
"The retention of user data places privacy at risk," he added. "One of the reason it places privacy at risk is because government agencies can get that data through legal process."
Facebook did not respond to our request to comment for this story.