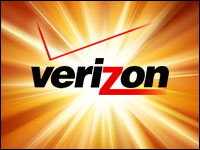 Verizon Wireless on Tuesday introduced Viewdini, a mobile video aggregation portal.
It will run on the company's 4G LTE network and let users search and access videos from a variety of content providers.
Partners include Comcast Xfinity, Hulu Plus, mSpot and Netflix. Others, including Verizon FiOS, will be added soon.
Viewdini is an Android app that can be downloaded for free from the Google Play store. Verizon will support other operating systems soon.
"The speed and latency of 4G LTE make it ideal for streaming movies to tablets and smartphones," Verizon Wireless spokesperson David Samberg told TechNewsWorld. "This app is an answer to customers' demand for a fast and easy way to search for and view content from across the Web."
Viewing With Viewdini
Viewdini users will be able to search for thousands of titles from Verizon's partners, movie studios and cable operators. Users can search by title, topic or the stars' names, Verizon said.
A search will indicate which services offer mobile video for streaming and whether the content's offered free, by subscription, to rent or for purchase. Related content and information such as details about the cast and crew and links to similar titles will also be available.
Viewdini will be available to owners of Verizon's 4G LTE Android smartphones later this month.
"Viewdini is a great example of applications being developed to harness the power of Verizon Wireless 4G LTE," the company's Samberg said.
"We are getting to a point where you have 75, 80 apps on your smartphone — Hulu, Xfinity and other apps — so I can see how having one place to find videos from multiple sources makes sense to the user," remarked Maribel Lopez, principal analyst at Lopez Research.
Spectrum Is Just a Concept
Content consumption on mobile devices, including video viewing and social networking, is on the rise, eMarketer has found. By 2016, more than 110 million Americans — about one in every three — will watch video content on a mobile phone at least once a month. This year, about 25 percent of mobile phone users in the United States will watch mobile video monthly.
However, that raises the question of where spectrum, which the wireless industry insists it needs more of, is coming from.
Verizon Wireless and AT&T have capped data consumption on their 4G networks. Further, Verizon recently announced that subscribers who have $30 unlimited data plans will lose them when they buy a new subsidized mobile device once their existing contracts are up. If they want to stay with Verizon, users buying a new handset must either choose a limited plan or pay the full, unsubsidized price for the phone.
"Verizon is pitching this to try to get consumers onto LTE, but on the flip side, everybody's screaming about how they don't have enough spectrum, and I don't see how putting out high-definition videos on LTE will help you get spectrum," Lopez Research's Lopez told TechNewsWorld.
"On the one hand, you have finite bandwidth and want to limit people to 2 GB of data on 4G LTE; on the other, you want them to use streaming video," Lopez continued. "You're talking out of both sides of your mouth."
How Much Is That Data in the Window?
Given that streaming videos gobble up data rapidly, there could be the danger that Verizon's 4G LTE subscribers might end up having to pay considerable sums for overages.
"We will send our customers alerts at 50 percent, 75 percent, 90 percent, and 100 percent of their data plans so they don't go over," Verizon's Samberg said. "If they do, they get another gig for $10."
However, data caps make 4G a sucker bet, Public Knowledge contends. A 2 GB cap limits users to watching about three hours of content a month assuming they don't use their data connection for other activities, the organization asserts. Or they could stream about 14 hours of music before hitting the cap.