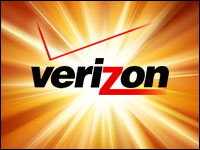 Verizon on Tuesday announced that it was accelerating its efforts to boost wireless connections to 50 times faster than current offerings.
The company has begun putting the components in place to enable it to begin field testing a new, speedier wireless technology, known as "5G," next year.
"5G is no longer a dream of the distant future," said Roger Gurnani, chief information and technology architect for Verizon. "We feel a tremendous sense of urgency to push forward on 5G and mobilize the ecosystem by collaborating with industry leaders and developers to usher in a new generation of innovation."
Keeping Industry Vibrant
Verizon and its partners — Alcatel-Lucent, Cisco, Ericsson, Nokia, Qualcomm and Samsung — last month kicked off a 5G forum and began forming teams to accelerate development of the next-generation mobile technology.
The 5G Technology Forum includes a group of venture capitalists focused on a variety of emerging technologies.
Verizon's move to accelerate 5G development in the United States will keep the nation competitive in the global communication market, said Rima Qureshi, chief strategy officer for Ericsson.
"A lot of development and requirements for 5G networks have so far come from Asian operators," she said. "It's exciting to see a U.S. company accelerate the rate of innovation and introduce new partners."
Innovation as SOP
Verizon expects its 5G strategy to follow the road map it used for developing its 4G LTE technology. It brought that tech to market two years after testing began. LTE was available to 98 percent of the U.S. population within five years of its rollout.
"If you're looking at the normal evolution of networks, you're looking at 2020," Verizon spokesperson David Samberg told TechNewsWorld. "What we're trying to do is accelerate that time frame so it happens sooner than that."
Getting ahead of the curve on technology is a familiar business strategy for Verizon, noted Van L. Baker, research vice president for mobility at Gartner.
"Most people are saying it'll be 2020 before we really see 5G. Verizon is saying it's going to be 2017, 2018. That's not inconsistent with their past behavior," he told TechNewsWorld. "They've always been the first ones to roll out new technology."
Verizon may have motives for its announcement other than its desire to be a technology leader, noted Charles King, principal analyst at Pund-IT.
"Verizon needs ways to differentiate itself from more aggressive wireless competitors," he told TechNewsWorld. "This is primarily a publicity stunt that will affect a modest number of markets and end users, at least in its infancy."
No Wow for Consumers
5G usage is likely to be low well beyond 2020. Active connections will reach 240 million — or just 3 percent of all global mobile connections — by 2024, Juniper Research has predicted. Still, Verizon is gung ho about getting the technology off the ground now.
"We've got to get moving," Verizon's Samburg said.
"We know where wireless is going with smart cities and smart grids and the Internet of Things. If we want to be ready for latency and capacity, we have to start now, and that's why we're pushing this," he explained.
"We need the ability to carry more data so we can watch more video and listen to more audio more efficiently and more effectively," observed Jeff Kagan, a telecom industry analyst.
"It's the same reason we went from 2G to 3G to 4G," he told TechNewsWorld.
With its higher data rates, longer battery life and reduced latency, 5G should result in an ideal environment for the proliferation of new connected service applications and devices — but will the average user see any difference in service?
"People aren't going to say, 'Oh, this is faster.' It's about more efficient use of the frequencies that are available," Gartner's Baker said. "Consumers will get some slight improvements, but not dramatically so."