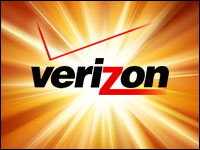 Verizon last week unveiled a new connected-vehicle service at the North American International Auto Show, taking place in Detroit through this coming weekend. Verizon Vehicle, which will go live this spring, will be compatible with nearly every vehicle made since 1996. It will be availabledirectly to consumers regardless of their wireless carrier.
Designed to enhance driver safety, Verizon Vehicle will provide diagnostic technology and live assistance with GPS accuracy in times of need. Moreover, it will connect drivers with live A.S.E.-certified mechanics who can diagnose potential problems and offer solutions.
"Verizon Vehicle is a unique and truly holistic aftermarket solutionavailable to over 200 million vehicles on the road today," said ErikGoldman, president of Verizon Telematics.
"It affords millions of drivers the power of knowing whenthings aren't working well, potentially before a breakdown occurs –fostering a safer, smarter and more economical way to drive andmaintain a vehicle," he added.
Verizon Vehicle can be preordered now; pricing is US$14.99 a month with a two-year contract. Additional vehicles can be added to the plan for $12.99 per month.
Aftermarket Answer to OnStar
General Motors has long offered its own OnStar telematics solution, but Verizon Vehicle is targetingdrivers of other cars. It is compatible with nearly every vehicle — some 9,000 — made and sold in the United States since 1996.
It will be launched as a subscription-based service that is availableto drivers regardless of the wireless service provider they use.Verizon Vehicle requires that an on-board diagnostic readerbe installed on the dashboard, and a Bluetooth-enabled speaker be clipped to the visor for communication with the service.
Verizon Vehicle offers GPS-directed pinpointed Roadside Assistancefor breakdowns or any scenario requiring towing andimmediate repair. Its Automatic Urgent Incident Alert System candispatch help in the event of a suspected accident. Its Auto HealthSystem with Predictive Diagnostics can determine the potentialseverity of problems, potential solutions, and even approximate costs of repairs.
Other tools provided through the service include an app that canhelp drivers find where they left their vehicle, maintenance reminders,and stolen vehicle location assistance.
Connected Car
"Verizon Vehicle is not going to be the only solution given thistrend of big data coming into play and we can say very easily thatthese solutions will start to saturate the market with options," saidDoug Gilman, automotive and transportation industry analyst at Frost &Sullivan.
AT&T, for one, has been working with car manufacturers toembed cellular radio in vehicles, including those made by GM and Audi. However,Verizon's solution is aimed at the aftermarket.
"Regardless of the solution — through Verizon, a startup or another[provider] — this trend in big data is here to stay," Gilman toldTechNewsWorld. "The idea is that big data — any solution, whether HMI(human mobile interface) or telematic — is now very much part of thedriving experience."
The Automotive App
The auto industry offers a huge potential market for carriers to expand their reach.
"A car is just a giant smartphone with a lot of apps," said Steve Blum, principal analyst at Tellus Venture Associates.
"Verizon and everybody else wants into the space," he told TechNewsWorld.
"Mobile networks will be as integral to driving and automobiles asroads are, and mobile carriers will pursue that market as aggressivelyas they would with any other connected device that has the potentialto put a hundred million new — and relatively high-bandwidth –accounts on their networks," Blum added.
These solutions also could help ensure that drivers head back to thedealership when problems arise, returning potential profits.
"OEMs make 75 percent of revenue from vehicle sales, but 75 percent ofprofit is from warranty services, so the ability todiagnose and handle a problem is going to be very attractive to anOEM," noted Frost's Gilman.
3G Not LTE
While the major mobile carriers have been heavily hyping their 4GLTE networks, Verizon Vehicle will utilize the older 3G network.
That could mean it will offer less than a full lifecycle for a newer car, said Roger Entner,principal analyst with Recon Analytics.
"Verizon's 3G network may not be around for 12 years, which is now theaverage length of automobile ownership," he told TechNewsWorld.
"That is a big obstacle for the automakers," Entner added. "Would youbuy a smartphone today without LTE support? You will keep your car alot longer than you keep your smartphone."
Although LTE would be "an added bonus," Verizon Vehicle is running on a 3G to save costs, observed Gilman.
"A lot of these types of services aren't running on the LTE networks," he pointed out. "You still see lapse of service with LTE, and this more than likely will change as the spectrum becomes larger."