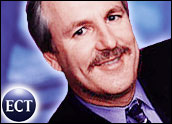 It looks like 2007 is really starting out to be an incredible year for change. Last week was no exception, and with the launch of the new iPod based on the iPhone design followed by at least one potential iPhone-killer product later in the week, this trend will probably continue.
We'll talk about more about this phone — which is smaller, more robust, more feature-rich, and vastly less expensive — next week. This week, let's talk about Vista, Dell, and the changes in Microsoft's Zune division.
Vista Arrives
You really get a grasp of the differences between Microsoft and Apple when you see a product launch. You can almost sense how the marketing teams are being measured. For Apple, Jobs wants the teams focused on building revenue and profitability — so its ads tend to be demand-generation focused.
For Microsoft, the metrics must have something to do with visibility, because the Microsoft campaigns are brand-heavy and focus on recognition.
The Vista launch was no exception. There were lots of stunts surrounding a series of events that showcased the logo and the brand very well, for the most part, but didn't seem to have much impact on actually getting people to buy product.
The result was a relatively soft launch when compared to Apple events. However, there is an upside to this: Slower adoption means that traditional breakage is more likely to be better managed.
With any rollout of a product like this, there is a relatively high level of problems related to older hardware, applications that won't run on the new platform, driver issues, and people who don't actually read instructions. These tend to be worst during the first three months, while support organizations build their knowledge bases, and the various vendors patch and update their products.
For Apple — which has an installed base of around 40 million, based on 4 percent market share, and controls much of its hardware and software platform — the overall numbers are smaller and the opportunity for breakage is much less. In addition, the Apple faithful tend to conceal or gloss over problems, effectively containing all but the most problematic.
Windows has an installed base approaching 1 billion, and the hardware base is vastly more diverse. There is no real counterpart to the "Apple faithful" either, and real or imagined problems can easily get out of hand.
Were even 10 percent of the Windows base to upgrade during the market ramp-up, that would be 100 million users — or 2.5 times Apple's total estimated installed base. If only 1 percent had problems — and the number is likely much higher than that — there would be 1 million people breaking, and there is no combination of support organizations that could take that load.
Collision Course With Leopard
One interesting aspect of this soft launch is that Apple's rumored response of focusing its mid-month campaign on Vista breakage may not get as much take-up as it otherwise would.
The company could potentially grow its share by up to 50 percent, but it will be running into its own Leopard launch — and by then, Vista will be more mature. The two points of overall market share it might gain during the slowest PC sales period of the year could be lost if the Windows market ramps, as expected, in the second half.
More troubling for Apple is the fact that hardware vendors are focusing much more on design, and the products that are expected in the second half of the year will continue this trend.
Now, think of the competitive dynamic: Vista is very Apple-like; it is actually the only version of Windows deserving of the word "elegant." It steps solidly in Apple's space by providing an attractive interface, compared to XP, and some of the hardware it will be sold with could be as — or more — attractive and distinctive than Apple's own offerings.
All the entrenched vendor — in this case, Microsoft — has to do is be good enough to hold an audience, and this combination may be good enough. We'll know by the end of the year.
This does suggest timing if you are thinking of using Vista. Early adopter geeks like me will probably have fun with the product now. The other 98 percent of the population will probably enjoy a vastly improved experience three to six months later, and the end of August is probably when the sustained ramp-up of this product into the market will actually occur.
Most of the hardware designed for Vista will likely show up by then, probably right on top of the Apple hardware refresh, which is really overdue.
The Return of Michael Dell
Speaking of hardware, Dell had another bad quarter and has gone back to the bench and pulled its champion player out of retirement to take over once again as CEO. Fortunately, Michael Dell is relatively young and has stayed connected to the business, so the result should be positive for the company. One nice thing about founders is that they tend not to sacrifice long-term strategic goals for short-term financial benefits.
Dell is capable of being one of the fastest-moving companies in the segment — if not the fastest — but this power hasn't been apparent for some time. That's because speed doesn't do you any good if you aren't running in the right direction.
Michael Dell's challenge will be to point the company in the right direction. One area he will immediately be able to address is trust. Due largely to excessive cost-cutting and a lack of tight focus on customer satisfaction, Dell had gained the reputation of being unable to deliver product with adequate quality.
The causes of the company's problems have reportedly been addressed, but it takes a long time to recover trust once it is lost. A founder who was trusted in the past has a better chance of regaining customer trust than an outsider — particularly if his name and the company's are the same.
People simply believe a founder will work harder to protect his own name and company than a hired manager would. Coupled with a strong brand recovery campaign — much like IBM's in the early 90s — Michael Dell's presence could accelerate the company's recovery.
More problematic will be competing with retail outlets where Dell doesn't have a presence. Expect to see a combination of compelling new products to pull people to Dell's sites and a much stronger focus on putting Dell products — or the image of them — in close proximity to retail locations, like Best Buy, that sell competing offerings.
Zune Reformatted
Without going into a lot of detail, let's just say Zune was a disappointment. Recall that before the launch of Zune, Ipointed to a study that suggested it would be a stunning success. I said that this study either forecast success or that it was "simply designed to make Microsoft executives who made a bad decision look smart before the reality of actual sales sets in."
The Zune launch was an avoidable failure, and it showcases the cost of bad market intelligence. Bad intelligence almost always results in bad decisions and, eventually, early retirement.
On paper, the Zune concept looked very good; however, the devices in this class sell largely on appearance followed by ease of use. If folks don't like the look of the device, it doesn't matter whether the experience is good or unique.
In contrast, I think the iPhone will fail on features — but the similar iPod will be a success, because its function better matches its form.
Zune's head has "retired," which is generally Microsoft-speak for going to work for Google. He was replaced by J Allard, who is known to have a passion for hardware. Take a look at Microsoft'snew keyboard; if that kind of design makes it to the Zune player, we might actually see its potential realized.
If you are going to build hardware, you should have someone with a passion for it leading the effort. Zune is suddenly interesting again — and for a hint on the iPhone killer, look up a company we haven't heard from in a long time,NeoMagic, as it is at the heart of this new phone.
---
Rob Enderle
is a TechNewsWorld columnist and the Principal Analyst for the
Enderle Group
, a consultancy that focuses on personal technology products and trends.
---