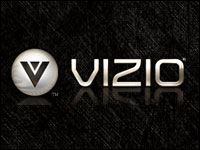 Vizio will roll out five new PCs at CES 2012. Together with the company's HDTVs, these will constitute an attack on the multiscreen home entertainment market, which Apple dominates at the high end.
Vizio's plans are "part of the battle for the living room, where you've got all your devices able to share information and talk to each other, making them a tech ecosystem," Andrew Eisner, director of community and content at Retrevo, told TechNewsWorld.
"[Vizio] was the first to tie their tablet to their TV as a direct accessory," remarked Rob Enderle, principal analyst at the Enderle Group. "They seem to get the 'better together' concept, and you'd expect heavy sync service between their products, for instance."
Vizio did not respond to requests for comment for this story.
What Vizio Will Unveil
At CES, Vizio will show its new line of computers, which includes all-in-one desktops as well as thin and light notebooks.
The PCs will run the Vizio Internet Apps (VIA) Plus ecosystem, which runs Android apps.
Vizio announced this ecosystem at last year's CES. Last June, the company unveiled its first devices running V.I.A. Plus. These were a tablet and its XVT 6 3D HDTV family.
The firm's PCs are set to launch with Windows 7 in spring, Vizio said.
They will run a "clean" system image of Windows, meaning the OS won't have any of the so-called "craplets" — unwanted applications that often come pre-installed on new PCs.
Backing the Right Horse?
Demand for PCs is falling, so is Vizio perhaps putting a foot wrong forward in coming out with its own PCs now?
Not necessarily. Consumers increasingly expect their devices to share content seamlessly, and interoperability with handheld devices will become a critical factor for the smart TV market, NPD DisplaySearch has found.
Vizio "recognize people have to have a connected home," Bob O'Donnell, a program vice president at IDC, told TechNewsWorld.
"In the era of the smart TV and the tech ecosystem, it's going to be the manufacturer who's going to be able to offer ease of moving media among devices who'll succeed," Retrevo's Eisner stated.
Vizio "feel they have as strong an opportunity as anybody else to have that connected vision," O'Donnell said. "They have a strong display heritage."
Bumps in the Road Ahead
However, Vizio may have to overcome substantial obstacles in achieving that vision.
"It's not the operating system that's running on the PC that will be the problem," Retrevo's Eisner pointed out. "The question is, what are the various software components keeping it together? What's the sharing protocol?"
That protocol "might be a version of DLNA," but "there's a lot of confusion within the DLNA community around the standard," Eisner elaborated.
The DLNA defines interoperability guidelines to enable the sharing of digital media among consumer devices.
Plucking the Low-Hanging Fruit
In targeting the multiscreen home entertainment market, Vizio will come up against Apple.
"[Vizio has] an Apple-like line, with its all-in-ones, tablets and notebook," Enderle told TechNewsWorld.
There are gaps in both Apple's and Vizio's multiscreen lineups. Apple doesn't produce a TV, while Vizio does not have a smartphone.
Apple's lack of a TV is "what leads a lot of people to support the rumor that they're going to bring out a TV, which is another piece of the tech ecosystem," Retrevo's Eisner suggested.
Meanwhile, Vizio might be able to offer a smartphone in fairly short order.
Vizio "showcased a phone prototype last June," but refused to name the maker, Enderle said.
Nibbling Away at Apple?
It's possible that Vizio might be able to take on Apple in the multiscreen market.
Vizio "do a nice job of design and have, like Apple, a very consistent look and feel," Enderle said.
"Vizio has a tight focus on cost, so they tend to price aggressively," and the notebooks will either come to market fully subsidized or "at near free" with a two-year subscription plan to a wireless carrier, Enderle added.