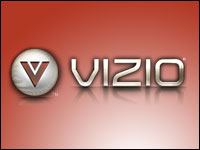 Vizio has unveiled a 58-inch 3D widescreen HDTV with a 21:9 aspect ratio — far more than the standard 16:9 ratio HDTVs use. Users can set the TV to upscale 16:9 content to fill the screen.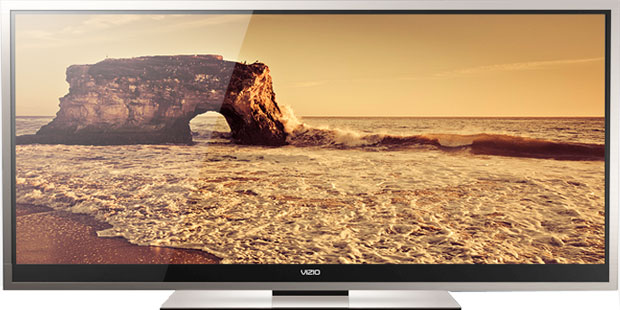 Vizio's new CinemaWide HDTVs feature a 21:9 aspect ratio rather than the typical 16:9.
The sale price for this set will start at US$3,500 — that includes four pairs of 3D glasses. Vizio did not indicate when it will be available on the market,but it may be as soon as March, in time for the NCAA March Madness basketball tournaments, according to USA Today.
This 58-inch TV is the first in a line of CinemaWide TVs that will have screens up to 71 inches wide, which Vizio announced at CES 2012.
Tech Specs for 58-Inch Model
The 58-inch CinemaWide will come preloaded with Vizio Internet apps. These will include apps for HuluPlus, Fantasy Football, Facebook, Twitter and Yahoo.
Screen resolution will be 2560×1080, and the device will use Vizio's Theater 3D, which is the same passive 3D technology used at multiplex cinemas. It will run both 2D and 3D content.
The TV has built-in WiFi and Bluetooth capability.
Vizio did not respond to our request for further details.
The Content Conundrum
Whether the line will take off remains uncertain. 3D TVs did not do very well last year because of a lack of content, and that might continue to be a problem.
"I see no interest or investment [in 3D content] from the broadcaster side," Paul Gray, a research director at NPD DisplaySearch, told TechNewsWorld.
"With little native content and no realistic chance of broadcaster support, what is the point beyond a gimmick?" Gray asked.
Why Have an App for That?
Users can call up Internet apps on the left side of the screen when they watch 16:9 content on Vizio's CinemaWide TV.
The 21:9 format lets users "keep a persistent sidebar for connected TV content, which is a feature Vizio is promoting," Paul Gagnon, an analyst at NPD DisplaySearch, told TechNewsWorld. "It doesn't have to interrupt the normal viewing experience any more. However, this "will mainly be a secondary benefit."
Blu-ray Content on CinemaWide
The content of Blu-ray discs will only fit on the Vizio CinemaWide TV if it's scaled, NPD DisplaySearch's Gray noted.
Although 21:9 is a reserved format already in Blu-ray, "I could only ever find three discs released in the format," he pointed out. Further, with the current Blu-ray standard, "you cannot do 3D and 21:9 [together] — there is too much data. You would have to spin the disc faster to achieve the required data rate, so … you end up with an incompatible format."
This "would be a positive turn-off for consumers," Gray suggested.
Who Wants CinemaWide?
Philips has been offering 21:9 TVs for some years in Europe, but "no other major manufacturers have followed, so there's little evidence of consumer demand," David Mercer, a vice president and principal analyst at Strategy Analytics, told TechNewsWorld.
"We see no sign that regular TV shows or sports broadcasting are moving in the direction of the 21:9 format," he pointed out. "So, while 21:9 displays may be suitable for viewers who watch mostly movies, they pose problems for people who watch mostly TV shows or sports, which have to be displayed on those TVs with sidebars."
In fact, viewing movies on a TV set with a 16:9 aspect ratio could give consumers "an even bigger screen," NPD DisplaySearch's Gray said.
Vizio, like Philips, "is tapping into a relatively small niche with this new product," Mercer concluded.