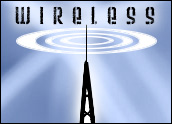 WiFi was supposed to effortlessly connect us to the world on the run.
Instead, we're all on the run seeking a connection.
We skip from airport to coffee shop, from cell connection to hotel hook-up, constantly trying to pace connects and disconnects with our physical location of the moment. We are, in essence, tethered to the one thing that was meant to cut the cord.
Why is that? Are technological factors an obstacle in connecting the dots between hotspots?
"There are no technology problems; it's more a matter of striking mutual agreements between services," Phillip Redman, vice president of network services and infrastructure, mobile and wireless at Gartner told TechNewsWorld.
The No-Signal Desert
Since none of the U.S. carriers are singing Kumbaya, getting righteous with customers on universal connections and fees might be only a hair closer than Armageddon. Europe at least has The Cloud — a mobile wireless broadband service provider that blends cellular with hotspots to create indoor/outdoor WiFi coverage throughout the UK, Sweden and Germany and in a smattering of other locales within Denmark, the Netherlands and Norway.
In some ways, going WiFi in the U.S. is worse than being simply wired; now we have to account to multiple providers for our time spent on our various stops, doling out plastic cards for money and a slew of passwords for security that often offers little protection at all against the hacker sitting on the next Starbucks stool.
Then there's the matter of passwords, which are typically stored on the laptop or PDA, as it's been a while since we last visited Chicago or Seattle, and we can't remember the password we used here many Internet eons ago. It may be easier for the hacker on the next stool to simply steal the device while we juggle a white chocolate mocha and a cheese Danish far from the liquid-sensitive keyboard.
Public WiFi networks were supposed to allow us to at least stroll through a park or hold a connection between McDonald's and the airport, but most efforts to do that have stumbled and failed, leaving us to hopscotch our way through the old hotspot trail.
Broadband, Unstickied
Does this mean we are doomed to roaming eternally tethered, or is there something around the corner that will really set us free?
"Consumer frustration will lead buyers to abandon WiFi in favor of 3G wireless services like WiMAX and EVDO (Evolution-Data Optimized), which don't chain users to a single access point," predicts Redman. "As a result, WiFi hotspot services, which offer better in-building coverage, will get bundled into wireless data services from the larger players."
Ah ha, a Cloud knock-off at last.
What about the bit players in the land of WiFi?
"The fractured nature of these WiFi services remains an inhibitor towards adoption and will eventually kill off smaller players," predicts Redman.
So a shake-up is coming — big deal. The real question is, will there be a consumer shake-down too?
"Mobile WiMAX may put pricing pressure on current mobile broadband pricing, which is still stuck at about (US)$60 [per month] in the United States," Philip Solis, principal analyst of mobile broadband at ABI Research, told TechNewsWorld.
Some day soon, then, mobile broadband will come unstuck and float downward like a feather to somewhere nearer the vicinity of affordability.
Demand Pushed by Business
Then there's the trickle-down effect that will presumably feed the masses more than connectivity crumbs at Ritz-Carlton prices. Once the corporate world forces the issue, the rest of us will reap the rewards, just like everything else technical by nature and commercial by demand.
"While there are certainly a wide variety of hotspot services in the market, organizations need to balance the adoption of these services in terms of managing the financial costs, as well as ensuring that security concerns are mitigated," Philippe Winthrop, research director of wireless and mobility at Aberdeen, told TechNewsWorld.
Alrighty then, so how are they doing that?
"Many companies seeking to consolidate access network solutions have looked to solutions such as iPass or Fiberlink, which consolidate access across multiple vendors' networks with one login, and consolidated billing which allows an enterprise user to tap into a single, virtual network of hotspots, dial-up numbers and wired connections maintained by the access vendor," Chris Silva, an analyst of mobile operations infrastructure at Forrester, told TechNewsWorld.
How many enterprises are actually doing this?
"A study I conducted in November 2007 on enterprise mobility showed that 42 percent of organizations were using Boingo, iPass or a similar service," says Winthrop.
Breaking Up and Making Up
While consumers wait for next-generation, long-distance wireless broadband technology like WiMAX to trump WiFi, and wait for access vendors to patch together networks — and thus push prices downward — what can the lonely end user do to survive the desert between hotspot oases?
"Right now, most people would look at the difference in price, and where they would most likely need Internet access. If the need is mostly at venues that tend to have hotspots, a Boingo account would work well at one third the cost of mobile broadband from a cellular operator," said Solis.
"However, if it is a salesperson that needs to access their company's intranet before and after sales visits anywhere and everywhere, then a mobile broadband connection would make more sense. As the price of mobile broadband drops, more enterprise users and consumers will find value in the service and subscribe."
So we're back to the break-up to make-up scene. Consumer and corporate frustration leads to break-up with WiFi, which will then lead to a flirtation with 3G and 4G providers, followed by the wooing of mobile broadband providers, who will then marry hotspot providers, all to beget a version of the Cloud that we sincerely hope doesn't leave us all in a fog.
---
This story was originally published on Feb. 6, 2008, and is brought to you today as part of our Best of ECT News series.
---