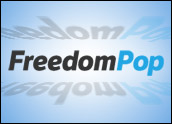 Brash startup mobile carrier FreedomPop, which leases bandwidth from Sprint and has launched several aggressive programs to help it take off, on Wednesday unveiled the Privacy Phone — nicknamed the "Snowden Phone" — a Samsung Galaxy SII tweaked to be highly secure.
The fully encrypted device costs US$189, which includes unlimited talk, text and 500 MB of data for three months. After that, there will be a monthly service fee of $10. There is no contract.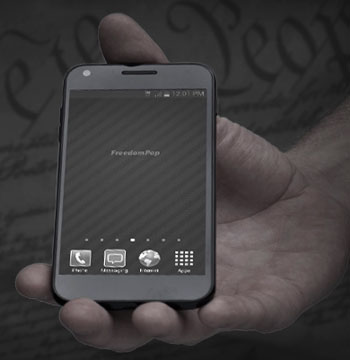 The Snowden Phone is available only in selected locations because "we are rolling out methodically to ensure our operations don't get crushed," FreedomPop spokesperson Tony Miller told TechNewsWorld.
It's currently available only in areas with strong 4G coverage — 3G will be added later, Miller said.
Snowden Phone Specs
FreedomPop's Snowden Phone is a Samsung Galaxy SII with a 1.2 GHz Samsung Exynos C210 CPU, a Li-Ion 1800 mAh battery, and 16 GB of internal storage.
It has an 8+ MP camera with autofocus and LED flash, as well as scene modes, smile detection and a panorama feature. It has a microUSB port.
It supports WiFi 802.11 a/b/g/n, Bluetooth 3.0 with ADP, and WiMAX plus EVDO Rev. A. It runs Android.
Whether it's a stock Galaxy SII with firmware and software tweaks — and therefore has all the other SII features — is not clear.
Keeping Users Secure
The Snowden Phone uses AES 128-bit encryption and runs communications through Voice over IP over virtual private networks. The VoIP feature enables voice transmission encryption and lets users bypass firewalls, Miller said.
Kaspersky Labs' security product is preloaded to protect users against hackers and spyware.
"We do not claim that it is NSA-proof," Miller pointed out. However, FreedomPop does not store users' communications metadata and does not accept over-the-air Android updates.
Further, purchasers can pay the monthly fee with bitcoins through BitPay, use fake information to sign up for FreedomPop's services, and change phone numbers freely to preserve their anonymity.
"We've taken all the measures we can," Miller said. "We can't do anything with 100 percent certainty and don't make claims to."
Thorny Issues
Not allowing OTA updates may be a problem for FreedomPop, as that would prevent user access to the latest Android features. On the other hand, purchasers may well value privacy over access to the latest and greatest mobile capabilities.
"I think this is more for people who would like to have some level of comfort with a more secure or anonymous mobile data experience," Jeff Orr, a senior practice director at ABI Research, told TechNewsWorld.
"It's certainly not like the Boeing Black handset; it's for consumers who are paranoid that they are somehow being tracked by the government as they get on Facebook and other social sites," Orr continued.
Marketing With a Bite
The Snowden Phone is the latest in a line of aggressive marketing tactics by FreedomPop, which prides itself on providing disruptive mobile services.
In October, it began offering up to 200 minutes of talk, 500 text messages and 200 voice minutes free to people who bought an HTC EVO Design 4G smartphone from it. The company also offers monthly plans for just $8 and $11.
FreedomPop does not have to pay Sprint to transmit voice data over the latter's network, Miller told TechCrunch last fall.
In November, FreedomPop began letting some Sprint customers whose contracts had expired — those using Sprint Android phones up to and including the Samsung Galaxy S4 — switch over to its services.
The company could offer those deals because the devices would run on the Sprint Clearwire WiMAX network, which covers only about one-third of the United States and will be shut down in 2015.
Further, using VoIP keeps down the cost because calls are actually routed over the Internet.
What the Future May Hold
"I like their scrappy approach to finding audiences that are just dissatisfied with the mainstream large four carriers' offerings," ABI's Orr said.
However, the Snowden Phone "might be a fad," he cautioned. "Anyone who has the skills to be able to either root an Android device or change out the OS to an open source distribution like Amazon uses in the Kindle Fire can duplicate the features and functionality of this phone."
On the other hand, few would do so.