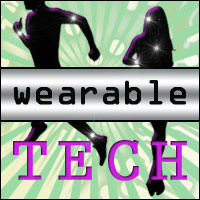 Cardiogram last week announced that it has developed a preliminary algorithm to use with the Apple Watch and Android Wear devices to detect atrial fibrillation with higher accuracy than previously validated detection methods.
Atrial fibrillation, or AF, affects about 2.7 million Americans, and increases the risk of stroke by five times. Overall, it causes about 15 percent of strokes.
Cardiogram trained a deep neural network using heart rate readings taken from Apple Watches.
The company sent 200 AliveCor mobile electrocardiogram devices to people diagnosed with AF. The test subjects recorded 6,338 mobile ECGs, each associated with a positive or negative atrial fibrillation label generated by the devices.
Cardiogram applied 139 million heart rate measurements to retrain its neural network to predict the average variation in heart rate readings over various time windows.
To validate its architectural model, Cardiogram obtained gold standards from cardioversions — that is, incidents of returning a patient experiencing AF to a normal sinus rhythm through chemical or electrical treatments.
Cardiogram has been working with medical researchers from UCSF'sHealth eHeart Study, and a total of 51 patients at UCSF Cardiology wore an Apple Watch during their cardioversions.
Heart rate samples were taken during AF and after cardioversion.
Cardiogram's algorithm was able to detect atrial fibrillation with 98.04 percent sensitivity and 90.2 percent specificity.

This Apple Watch reading shows a user experiencing atrial fibrillation.
More work needs to be done, Cardiogram said. Eventually, it plans to pair early warnings from wearables with prompts to set up an appointment for treatment.
Healthcare Moves Toward Wearables
"The convenience and personalization that wearables provide can increase the appeal and drive participation for consumers," said Amy Simpson, industry principal for healthcare at Pegasystems.
Fitness devices "are most likely to be effective consumer engagement tools for health and wellness programs, particularly when combined with incentives," she told TechNewsWorld.
Apple's WatchOS and Google's Android Wear recently have pivoted toward fitness and health applications because that use case is the only one with any stickiness for wearables, according to IDC's Q4 Worldwide Quarterly Wearable Device Tracker report.
The patient monitoring wearable market will grow from 8 million shipments in 2016 to 33 million in 2021, according to ABI Research.
Smart clothing manufacturer Nanowear last year received U.S. Food and Drug Administration clearance for a proposed line of cardiac-monitoring clothing.
"In addition to the near real-time response that wearables may trigger, an unprecedented set of data would be gathered," Pegasystems' Simpson noted. "Massive amounts of objective data regarding individuals' activity and health conditions will be available for insights."
The possibility of improved healthcare "creates an appealing market for wearable health monitoring," Simpson said, "with a mindful eye on the providers upon whom decision-making accountability lies, on developing an evidence base, and on regulatory adherence."
Easier Said Than Done
"Most industry sources, including Frost, are projecting growth," noted Victor Camlek, transformation health principal analyst at Frost & Sullivan.
However, certain areas — precision, liability, the potential for hacking — need to be resolved, Camlek pointed out.
Further, "detecting the symptoms is one thing, but getting treatment is another," he said.
Another potential obstacle is that there is no single standard for reimbursements from insurance companies, Camlek said. "So there's great potential for wearables to make a difference, but it's not a slam-dunk."