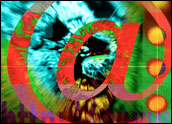 It is time to talk about the changing role of Web sites in business. They are no longer simply online calling cards and repositories of marketing collateral. They've become the heartbeat of the organization, the public face, the online portal for employee and partner access. They're evolving to multi-function application hubs, interactive global mash-ups combining internal and external data and content, melded into a unified user experience.
From a Web perspective, once considered a secondary medium to print and other media, they're now business-critical infrastructure — and as reliability of the global Internet improves, the availability and responsiveness of the Web site is becoming a key business metric. It's no longer simply a matter of whether the site is "up" or "down" — it's whether the end-users' experience is optimized and their expectations met.
Top-performing Web sites from industry leaders have set a high bar in terms of user expectation for speed of response, degree of interaction, and overall reliability. Aberdeen found that in order to attract new customers, 60 percent of Best-in-Class enterprises identified that the top pressure driving their Web optimization initiative was the need to retain existing as well as attract new customers.
From a business perspective, enterprises are increasingly structured as globally distributed and dispersed work environments, and require a similarly distributed technical infrastructure. The enterprise applications and databases available via the Web often result in the only resources that connect these dispersed employees to the rest of the organization. As workers depend more and more upon remote network access to update, share and collaborate, network administrators and line-of-business managers are progressively more challenged to make sure that the access provided meets the expectation of a mission-critical business resource.
As a result, the test and measurement of Web site performance as accessed from different parts of the globe becomes a key metric.
Tick-Tock
Aberdeen Research has shown that just a one-second delay in response times for Web applications negatively impacts customer satisfaction by up to 16 percent.
Best-in-Class organizations were identified as those achieving top performance improvements in availability of business-critical Web applications, prevention of application performance issues before end-users are impacted, and improvements in application response times. These Best-in-Class enterprises were even more demanding than all other companies, noting that they experienced a negative impact on customer sat with only 3.9 seconds of delay.
Page load, transaction completion, and content delivery are essential measures of performance. The goal here is to identify and solve existing and even potential problems before they impact the end-user experience. In fact, 58 percent of Best-in-Class companies implement tools for monitoring page load performance.
Aberdeen research shows that problems with application performance can negatively impact overall corporate revenues by up to 9 percent.
This affects not only market-facing Web-based applications, but also employee-facing productivity applications such as CRM or ERP. Performance degradation with these applications negatively impacts employee effectiveness, interaction with customers and partners, and overall productivity.
Reactive vs. Proactive
In a recent Aberdeen study, the average annual revenue for organizations that participated in the survey was US$1.3 billion dollars. With that potential revenue loss of 9 percent, application performance issues could cost the organization almost $117 million per year.
So it becomes critical to identify the source of these application performance issues. When responded to reactively, IT is typically thrust into war rooms and critical situation scenarios. Emergency calls are initiated, numerous SMS messages or pages ensue, and multiple levels of personnel from different functional groups are called in to triage and resolve the situation. Stakeholders, including senior management, application owners, technicians, service providers, and customers, engage. These teams utilize tools to test the network and which networks, interfaces or applications are dysfunctional.
Best-in-Class respondents use APM (application performance management) tools, such as Neustar Webmetrics, to proactively test and measure performance "from the edges." They utilize virtual-user session simulations that are delivered in an actual (not simulated) Web browser and passive end-user experience monitoring to learn about application performance from the perspective of the employee.
By focusing both on the user experience and the health of the infrastructure, increased performance visibility can provide deep behavioral analysis regarding the organization's use of its networks and applications. However, since less than 40 percent of even the Best-in-Class have these capabilities, there's plenty of room for improvement for most all organizations.
Web APM advanced tools include:
real-time alerts when performance falls below defined baselines
visibility into data showing end-user experience
24×7 monitoring of business-critical Web application transaction performance
Giving IT the Power
In order to attain the performance level of the Best-in-Class organizations, Aberdeen recommends the use of Web application performance management tools to promote knowledge sharing and collaboration across IT functional groups.
This empowers IT departments to optimize the allocation of network resources, and improve communication to and collaboration with all stakeholders. They can then proactively resolve issues accurately, quickly, and in alignment with critical business priorities.
Best-in-Class organizations complement internal resources with cloud-based monitoring and testing services such as Neustar Webmetrics that use a global Internet infrastructure and intelligence software to collect and analyze performance data. These services contain best-of-breed data collection technology, present results in sophisticated reports, and can be scaled up or down depending on the needs of the business and the Web site.
Significant cost savings can be achieved by leveraging third-party network management to third-party providers who can spread the infrastructure and support costs across multiple accounts can be substantial. However, Best-in-Class organizations also use Service Level Agreements (SLAs) to ensure that actual application performance meets or exceeds an agreed-upon performance level.
Aberdeen research shows that 89 percent of the Best-in-Class organizations see their future Web applications growing in complexity. A key component of this complexity is the growing infrastructure needed to access and manage third-party content delivery services that are integral components of the latest Web 2.0 applications.
Aberdeen recommends that organizations define specific application monitoring requirements to evaluate the quality of managed network services. Aberdeen's research shows that Best-in-Class organizations are eight times more likely to be using this performance indicator. Managed Web performance monitoring and testing services such as Neustar's Webmetrics can provide a significant enhancement to an organization's ability to diagnose and repair potential availability exposures before they become business threatening.
For more details on this topic, please click here.
---
Andrew Borg
is a senior research analyst for wireless and mobility at
Aberdeen Group
.