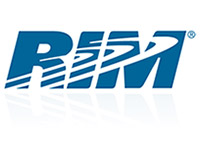 Research In Motion's upcoming next set of smartphones, which will run its next-generation BBX operating system, will represent a departure from the company's lonstanding design aesthetics, typified by the BlackBerry Bold, according to a report in PC Magazine. However, the upcoming phones will still support BlackBerry's core enterprise email features.
One smartphone, apparently nicknamed the "BlackBerry Colt," will also have the same screen resolution and aspect ratio and features as the company's floundering PlayBook tablet.
RIM will port BBX to the Playbook and has said the first BBX smartphones will be out early next year.
However, there are rumors that the devices will ship closer to mid-2012.
"2011 has been such a different year for [RIM] that it's hard to say what could happen," Ramon Llamas, IDC senior research analyst, told TechNewsWorld when asked about the launch date rumors.
RIM spokesperson Jamie Ernst declined comment "on rumors and speculation."
More on the BlackBerry Colt
The first BBX smartphones will have the same screen resolution and aspect ratio as the PlayBook. That's an aspect ratio of 16:9 and a resolution of 1,024 by 600 pixels.
"Pixel formats similar to 1,024 by 600 have been implemented in smartphones," Vinita Jakhanwal, a research director at iHS iSuppli, told TechNewsWorld.
The closest is the Fujitsu F-07C smartphone, which uses a 1,020 by 600 pixel format on a four-inch display, Jakhanwal stated.
The 1,024 by 600 screen is a QHD+ format, Jakhanwal said, adding that there's "a lot of activity in the QHD and QHD+ pixel formats for smartphones being designed now."
The QHD format consists of 960 by 540 pixels, which is one quarter of a full 1080p HD frame in a 16:9 aspect ratio.
That screen resolution will let apps created for the PlayBook run on BBX.
The "BlackBerry Colt" will reportedly have a large screen and a virtual keyboard.
"It's most likely that these [QHD+] pixel formats will get implemented in 4.x screens," Jakhanwal remarked. "The popular sizes are four inches and 4.3 inches."
How 'Bout That Physical Keyboard?
The physical keyboards of BlackBerry smartphones are a major selling point for some customers, though the rumor that RIM would move further into virtual keyboards is in line with market trends.
"The BBX is supposed to be RIM's device for the next 10 years, and it'll be a minus if they don't go to virtual keyboards because that's the trend going forward," Michael Morgan, a senior analyst at ABI Research, told TechNewsWorld.
It wouldn't be the first time a BlackBerry's keyboard went virtual. The BlackBerry Storm sports an almost fully touchscreen interface. However, the line was not one of RIM's most successful series.
In future phones, RIM needs to make sure of the quality of the screen.
"Sure, RIM has touchscreen devices out there with the Torch and the Storm … but how well they execute going forward is going to be important," Morgan cautioned.
The move toward virtual keyboards may not impact BlackBerry smartphone demand negatively.
"There's going to be something of a learning curve there, but it won't be instrumental in affecting BlackBerry sales," IDC's Llamas said.
What's a BBX?
BBX is the next generation of the BlackBerry smartphones' operating system.
It will combine the best of the existing BlackBerry Platform and the best of the QNX real-time operating system, RIM said when announcing the new OS at DevCon Americas in October.
RIM purchased QNX Software, which developed the QNX OS, in April of 2010.
BBX will support BlackBerry cloud services and development environments for both HTML 5 and native BlackBerry OS developers. It will include the new BlackBerry Cascades user interface framework for advanced graphics and bring advanced capabilities, including deep integration between apps and the BBM Social Platform.
"If you're going to roll out a new operating system, you minimally want to improve upon what you had before," IDC's Llamas said. "Nobody wants to go backwards."
Being One With the PlayBook
BBX smartphones can have the same features as the Playbook because "when it comes to hardware, tablets and smartphones are very similar," ABI's Morgan stated.
"There's a lot to the other BlackBerry smartphones that RIM could leverage — the navigation, security, the way they talk with the RIM network," IDC's Llamas suggested.