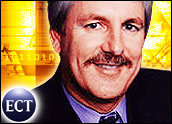 OK, this may seem like a huge stretch because I doubt there are any tech companies more different than EMC and Apple. However, I just spent several days at EMC World and I actually found one similarity: Both companies are focused like lasers on customer loyalty.
This goes beyond customer satisfaction and speaks to a process that ties their respective customer to the firm like magnets. Given both companies have dramatically different customers and therefore have dramatically different approaches, I thought it would be interesting to contrast them.
Also, given that companies like Microsoft and HP actually span the customer bases that EMC and Apple have, I thought it might be interesting to imagine what a company might be able to do if it adopted both best practices.
We'll close with my products of the week, which are two music offerings — both of which are better in key ways than iTunes (and neither is from Microsoft).
Customer Satisfaction
Let's open this discussion with a disclosure that I have been personally frustrated by how poorly most companies treat the concept of customer satisfaction. I could go down a list, as I'm sure you could, of firms we all do business with that truly suck at this.
One of the worst has historically been Sony, which excels at product design and actually has product quality that is often best in class but has customer satisfaction scores that generally are the lowest of all of the vendors I cover. In my mind there is no excuse for that.
One of my first experiences with customer satisfaction was years ago working for a large company, coincidently for the storage division, when the company made the decision to eliminate the QC (quality control) department because it was viewed as redundant and annoying.
It seems these quality folks were continually telling the developers they needed to fix things before products were shipped that the developers knew were broken. It is on my list as one of the dumbest decisions I'd ever seen because it cratered customer loyalty and almost killed the division.
Since then, in looking at a variety of companies, I've been struck by how many quality control programs are inadequate. Up until last week, when EMC walked me through its program, I was starting to have doubts if anyone could really do more than a marginally adequate job with enterprise class products.
Clearly, Apple is one of the companies that sets a standard with consumer products, and it has customer satisfaction scores in the mid-90s for the iPod as a result. Apple also gets enviable margins, which largely have to do with Apple's sharp focus on the customer experience. This doesn't mean Apple doesn't make mistakes; it just seems to make fewer of them.
Apple's Focus on Quality
For what is clearly a best practice, Apple's focus on quality starts with its CEO, who simply will not tolerate low quality in anything he buys or is responsible for. Steve Jobs may be a bit over the top in this regard, but I know the majority of his customers prefer this over the kind of experience they typically get from the other companies they might otherwise deal with.
While most companies focus on customer satisfaction, Apple has gone beyond that, either intentionally or unintentionally, to create what is likely the strongest customer loyalty program in its segment. It is customer loyalty that should be the focus of quality programs, and Apple exemplifies that in every product it builds.
EMC's Different Path
Selling to the Enterprise is vastly more complicated, and it would be nearly impossible to use the method Apple uses, because while Steve Jobs can be a viable buyer of personal technology, he is far removed from the IT buyer EMC has to deal with.
EMC designed its quality program purposely around customer loyalty and discovered as it developed — as Apple did in practice — that loyal customers were incredibly profitable, while disloyal customers (particularly those who regularly switched between vendors) were unprofitable. The goal of EMC's program was to create more loyal customers and therefore maximize its margins.
To achieve this, EMC's quality program is independent from the product development, marketing, and sales organizations and is focused like a laser on finding and eliminating anything that damages a customer's experience while emphasizing anything that increases loyalty.
Survey-based and directly backed by line managers who are held accountable for the results, this is the strongest formal quality program I have ever seen and encompasses the related products, services, support personnel and executive customer relationships to ensure loyalty.
When a problem is discovered, the entire line of managers above the problem has 48 hours to develop and present a plan of action to the impacted customer that will correct that problem. Everyone is held accountable for both the problem and its elimination. This is a level of service most firms probably never see from a vendor, and it appears to be market leading.
This program has only been around for about six months, so clearly it lags Apple's efforts by a number of years. But it shows promise, and if every enterprise vendor did this, I think the overall perception of quality — and margins — would increase markedly.
What If One Company Did Both?
I think the way to do both is create a Steve Jobs clone in the QC department who would drive a passion for product quality and have the backing of the CEO to ensure it for consumer products while duplicating EMC's process for enterprise offerings. SMB (small to medium business) might work out to be blended variant of both, with the survey approach at the M side and the individual focus on the S side of SMB.
The result likely would be a company we all would want to do business with that spans a wide variety of solutions — something I hope someday to see.
Products of the Week: Slacker and Napster
Let me start out this section by saying I am not a fan of iTunes. Unlike products I've covered that are built by Microsoft and EMC for the Mac — which are created from scratch to address the unique needs of Apple users — iTunes is a port from the Mac platform and feels like it. It is, therefore, kind of amazing it does so well and is often thought to be the best music program out there. From my perspective, both Slacker and Napster are better in key areas.
Napster is now DRM-free, and the price is still 99 US cents per song. I'm one of those who think DRM and the folks who misuse it (the guy who created it is as appalled as I am) should burn in hell. This version of the product is brand new, and there are some initial bugs, but I'll take a DRM-free solution over Apple's DRM-centric solution any day of the week. Additionally, unlike Apple, Napster can provide a subscription service if you want it. (I think choice is a good thing as well).
However, the best subscription service right now is Slacker, which starts out free (ad-based) and has a premium ad-free offering that's very reasonable. Here I think the user experience for a subscription service is vastly better because it emulates radio and gives you a constantly fresh selection of tunes to listen to designed around your personal likes (great for music discovery). Slacker has an interesting hardware player that needs another generation to work out some of the initial design bugs. So it isn't in the iPod's league yet, but it shows promise — and at least it isn't just another bad iPod clone.
Even Apple, which is the monopoly in this market, could use a little competition; and because Slacker and Napster are dishing it out, they share my vote for products of the week.
---
Rob Enderle
is a TechNewsWorld columnist and the principal analyst for the
Enderle Group
, a consultancy that focuses on personal technology products and trends.
---