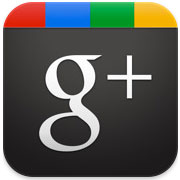 Membership in Google+, which was launched only about three weeks ago, is soaring.
Calculations by Comscore indicate the service had 20 million visitors in just 21 days.
Meanwhile, Google is reported to be preparing to add a social gaming feature to the Google+ service in order to attract even more subscribers and pose a stronger challenge to its primary target, Facebook.
However, the addition of social gaming may bring with it more problems about user privacy.
Facebook has been criticized for sharing subscriber information with makers of social gaming apps; could Google, which hasn't exactly proved to be a bastion of privacy itself, also be plagued by this?
Fly, Google+, Fly
Comscore tracked unique visitors to Google+ from June 29 to July 19, and it found that the service had racked up about 20 million visitors worldwide.
To drive home the point of the service's rapid growth, the July 19 figure was 82 percent higher than that of the previous week and 561 percent more than that of two weeks previously.
The number of subscribers in the United States exceeded 5 million by July 19 — up 81 percent from the previous week and 723 percent from two weeks before.
Most importantly, Comscore was tracking visitors, which are different from users in that visitors may not sign up for the service. Also, Comscore was measuring behavior from people who visited the Google+ website pages, which means those who came in through the Google+ bar at the top of most Google pages weren't counted.
With a built-in visitor base of more than 1 billion worldwide, Google has the potential to convert a high number of users to Google+, Comscore suggested.
Gaming at Google
Several moves by Google indicate it might be moving into the social gaming market.
In April, Google advertised a job for a product manager of games.
Google recruited gaming industry veteran Mark DeLoura, whose history included stints at Ubisoft and Nintendo, as developer advocate back in 2010. However, DeLoura left after about four months.
In 2010, Google also acquired Slide, which developed social games. Further, it's reported to have sunk about US$100 million in Zynga and backed gaming firms such as Ngmoco() and SCVNGR.
"Today's technologies, especially mobile gadgets and social platforms, enable a level of connectivity and engagement that wasn't possible a few years ago," Jennifer Jacobson, director of social media at Retrevo, told TechNewsWorld.
"It's not surprising that companies like Google are getting into the online social gaming market," she added.
"Google+ is an ongoing project and this is just the beginning," Google spokesperson Katie Watson told TechNewsWorld. "We plan to add a lot of features and functionality to Google+ over time. We're just excited to get started."
Playing With Privacy
Social games are lucrative — Google arch-rival Facebook is reportedly set to glean $1 billion in revenues from online social gaming this year.
However, Facebook has been plagued by issues about privacy because it shares subscriber information with makers of online social gaming apps. Could that problem also haunt Google?
"Part of the problem Facebook is battling now is that, if you want to play online social games on the site, you have to switch from SSL to standard HTTP, so you don't have any privacy," Randy Abrams, an independent security analyst, told TechNewsWorld.
There are only "a handful" of apps on Facebook that have SSL, Abrams said.
Google might be able to avoid this problem if it's willing to mandate the use of SSL in online social games it offers, Abrams suggested.
However, Google's privacy problems go beyond SSL.
"The biggest problem Google faces over privacy is conflict between its privacy practices and its stated terms of service," Abrams said.
"Google says that if you terminate your relationship with them, they still have perpetual irrevocable rights to the data you put on their services," Abrams explained.
That means that if you play online social games on Google's services, "technically you give up your privacy," Abrams elaborated.
"It might not be Google's intent to abuse your rights now, but what happens if [embattled press baron Rupert] Murdoch buys Google, or Google buys a news organization and reporters realize they have access to this data and perhaps have different ideas about what the TOS allows them to do?" Abrams asked.
"Individuals who use Google's search function or communicate with friends over Google+, Facebook, Twitter or other social platforms may think they're still retaining individual privacy, but they should be aware of the potential that companies, groups and other individuals can see and collect their information," Retrevo's Jacobson said.