OK, I know you are just back from Thanksgiving vacation, if you are in the U.S., and you likely are still stewing about what your drunk uncle said during dinner. So, since you probably are in the mood, I thought I'd toss out an idea that has been percolating in my brain that I plan to annoy folks with at my Thanksgiving dinner: What if Jaguar and Tesla merged?
Both firms are pushing hard into the market, and while they are using very different strategies, they'd likely both do a lot better if they would adopt parts of each other's. I'll explain while you get over your food coma.
I'll close with my product of the week: an impressive, relatively low-cost WFHD monitor from LG.
Tesla vs. Jaguar
I've been arguing this since I looked at both the Jaguar F-Type and the Tesla 85E and decided on the Jaguar. I continue to follow Tesla and, since I now have two Jaguars, I follow Jaguar as well. Jaguar is a full line company with two sedans, a 2+1.5 (there is no rear seat leg room) GT, and the F-Type sports car. Tesla has one sedan in several configurations.
Recently both companies launched all-wheel drive variations — Jaguar the F-Type S and R, and Tesla a dual-motor model. It'll be interesting to see how the 550HP Jaguar F-Type R does against the new Tesla 691 HP P85D. Both cars in rear wheel drive form have issues getting power to the ground, because there just isn't enough rubber for either to hook up fully with traction control off, which means you launch with a fraction of the available power.
While the Tesla is damned quick in a straight line, electrics suck as track cars because the batteries typically can't handle a lot of full throttle activity. They tend to overheat and fail. The Jaguar is a ton of fun on the track. While the silence of the Tesla is fascinating, it took two years for Jaguar to design the exhaust on the F-Type, and many of us who drive them have huge grins on our faces when we let the car sound off.
One huge advantage for the Tesla is that is it modular. In theory, for a price you should be able to get the company to upgrade an existing car to the new configuration. This all-wheel-drive configuration may require changes to the frame that make it impractical, but I do know in prior years owners were offered upgrade packages in the US$20K range to improve the motors and related electronics.
Upgrading a Jaguar, or any traditional car, is a risky, expensive process that doesn't return good value — and I've done it. You are generally better just buying a new car.
As for sales, there is no negotiation with Tesla. You basically subscribe to the company, which gets an annuity, and you get a new car every three years. The dealership is actually a storefront — there is no showroom stock to buy. Order to delivery takes about six months.
With Jaguar, there is some negotiation, and some tricks — like joining the Jaguar Club of North America — will get you a significant discount. As long as you aren't buying a car that just came out, a dealer typically does have a couple you can drive home the same day, but your choices are limited.
Ordering takes nearly as long as it does with Tesla, but you get exactly the configuration you want, and Jaguar has far more options to choose from. This last can be good or bad, because I've seen folks leave stuff off the list that they later decided they really wanted — the Vision Pack and Panoramic roof have been big regrets on the forum.
Service is very different as well. Jaguar is like most dealers: You go into the dealership with an appointment, and you will get a loaner car, which could be another Jaguar but often is an older Chevy, Infinity or whatever the local car rental company with the contract has on hand.
Driving in with a car costing more than $100K and out with an econo box isn't a great experience. Tesla shows up at your door and gives you another, newer Tesla to drive while your car is being worked on. If you like the loaner better than the car you own, it will swap you for a hefty upcharge, but at least you have the option.
In looking at the forums, Tesla appears to listen and respond better to problems. Jaguar has improved its listening of late, but it apparently forgot to put locking gas caps on all the North American cars and still hasn't fixed that problem — you can see the holes where it was supposed to go — and folks with the high end stereo are complaining a blue streak about rattles as well (something my car apparently doesn't share), and apparently no resolution of that issues is scheduled.
In use, having gas is a ton more convenient than driving an electric. Any charger but a Tesla Supercharger is simply too underpowered for the car, and there have been a number of fights over power chargers breaking out, because there is a shortage of them. Gas you can get at any station, and be in and out in a fraction of the time that it takes to charge a Tesla.
Combining the Firms
I'd start with creating an electric hybrid option for the Tesla. Currently it has two huge trunks, and one of those could be used to fit a small high-powered gas generator that you could use when you couldn't find a charger. With both the batteries and engine fueled, you could double the driving distance and then run the generator while the car was parked in a hotel at night so you could start with a full battery again in the morning.
The generator also would reduce the stress on the batteries and, done right, could allow a Tesla to work nicely as a track car. This would be like the BMW I8, which BMW can't seem to make enough of, and I truly lust after.
Tesla also needs more car types, including a mid-sized car, sports car, and SUV — all of which are coming — and Jaguar also is getting a new mid-sized car and an SUV. By the end of the decade, both companies will have very similar lines.
Jaguar gets that performance cars need to look a bit different, while Tesla's hot P85D is pretty much indistinguishable from its far cheaper 60. This is something it should learn from Jaguar. If someone is paying more than twice the price of the base car, the faster, higher-end car's looks should reflect its exclusivity. Kind of like this Saleen prototype. This is much more like the similarly priced Jaguar XFR-S.
Hands down, I like the customer experience Tesla supplies better. Getting a loaner that is better than the car I have and having the option of buying it really appeals to me, as does the idea of being able to pay to have my car upgraded. If the dealership came to my home or office to switch the cars, I'd think I'd died and gone to heaven. Even the idea of a car subscription is very attractive. Here Tesla is years, maybe decades, ahead of everyone else.
I also think Jaguar needs at least an electric gas hybrid like the McLaren (it did have an amazing gas turbine generator prototype), because I'm a little tired of having to worry about getting dusted by a large electric family sedan. From 0-30, there are few things in the world faster than a Tesla, thanks to the torque in an electric engine — and the new all-wheel-drive models will be even scarier.
Wrapping Up
Tesla's got some hard years ahead with Republicans getting more and more control in government; they never have been fans of alternative power. That could make Tata, the owner of Jaguar, more interested in buying it, and Elon Musk more interested in selling, but I doubt a sale would really happen. However, both companies could learn from the other.
Tesla does a far better job of building sustainable cars and customer loyalty, while Jaguar clearly gets the value of choice and performance design better. Perhaps a joint project — creating an electric gas hybrid to challenge the BMW i8 in two variations, one sold by Tesla and one sold by Jaguar — would be of interest to both firms. That worked pretty well for Toyota and Subaru with the FRS and BRZ. Something to ponder on while we ramp to Christmas.
Product of the Week: LG 34-Inch WFHD LED-Lit Monitor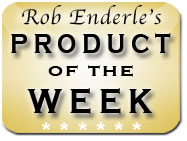 I'm just getting into 4K testing with PCs, and I've picked up two monitors — one from Samsung, which is a true 4K, and one from LG, which is the lower WFHD resolution. What makes the LG WFHD 6534UM54 impressive is that it provides a ton of value for the money. Typically a good 34-inch monitor costs between $3K and $4K and is outside of my budget for this stuff, but this monitor cost an amazing $564 on Amazon, and I got it in two days.
This is an IPS monitor, and many use it for gaming because it is so stunning to look at. LG does have a true 4K monitor in this size class and it is $919.29 on Amazon, but since there is little true 4K content, I don't think the difference is worth the cost. Resolution difference is 2560×1080 and 3440×1440, but I expect prices will drop on the 4K version about the time more content hits the market.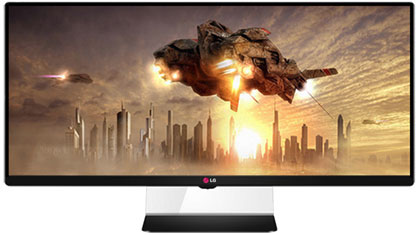 LG 21:9 UltraWide Full HD Monitor
I've noticed a lot of folks that have Macs have bought this monitor instead of the far more costly Apple alternative, and they've been so impressed with the result, they have given it 5 stars, which is a great testimonial. It has dual-link capability, which allows you to view two different sources side by side — much as if you had two monitors — and it is a pretty thing.
I expect some stores will have this on special on Cyber Monday, and if you need a new monitor that'll knock folks' socks off, you won't find a better one anywhere near this price, so he LG 34UM85 34-inch WFHD monitor is my product of the week. Be aware, it does require a current-generation graphics card to drive it.