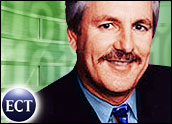 Last week I was in Monte Carlo to speak at a conference for distributors in the Middle East and Eastern Europe. Traditionally these regions have been referred to as "emerging markets," but with sales in the tens of billions of dollars and growth rates in the high double digits, I think it's safe to say they have already emerged to some degree.
People from all parts of the world, including the United States, are moving to take lucrative positions with companies targeting emerging-market opportunities, and they're finding that a palatial life outside the U.S. is now well within their means. These moves do not come without some risk, however, as customs and laws can be nasty traps for the uninformed, turning what could be a paradise of opportunities into a never-ending nightmare full of increasingly expensive disasters.
Lessons to Learn
There are resources available to help people understand emerging markets and with more than a few vendors moving aggressively in those areas, some investigation is well worth the effort.
One of the things Dell learned about Europe that is also true in Eastern Europe and the Middle East is that these markets are largely retail markets. The buyers are much more loyal to their retailers, and retailers are much more loyal to their distributors than is the case in the U.S. Dell's direct model has not worked particularly well outside of the U.S. Companies like Acer that have worked the traditional channel have done better.
A common mistake made by companies moving to other markets is assuming that local customers will exhibit the same behaviors and respond to the same incentives that customers in their home markets do. Often firms think the rules of engagement that have made them successful at home will work just as well elsewhere, but this is rarely the case.
The end result is they end up learning by doing. This practice can put them at odds with local governments, alienate and offend potential partners, and ensure short-term failure. If they don't change their local behaviors, they could suffer strategic failure as well.
Some experts on entering and succeeding in emerging and overseas markets have created specialized services designed to help others overcome or prevent potential initial problems. One of these is Distree. Distree organizes and runs events paid for by vendors that bring distributors and vendors together to facilitate successful relationships between them.
Providing a "dating service" of sorts between distributors and vendors, Distree facilitates their training while providing ample time for the two groups to get to know each other. Distree also runs events focused on influential retailers.
Distree works with The Distribution Channel, a company that specializes in creating and helping maintain relationships between vendors and 26,000 distributors. The Distribution Channel provides several free newsletters and helps facilitate events as well. The company serves as an on-call resource for vendors wanting to hook up with distributors and vice versa.
Missed Opportunities
Distree's events provide an organized forum with set times for vendors and distributors involved in various emerging markets to meet, discuss their products and needs, and then move on. In one three-day period, an active vendor can make contact with the most powerful and influential distributors in its target markets and get some helpful and constructive feedback. From my perspective, having just attended one of these last week, it appears that the opportunity to gain access to inexpensive market and competitive analysis is largely being missed by vendors.
For example, just by listening to the distributors talk at last week's event in Monte Carlo, I was able to conclude that Lenovo and Apple have substantial untapped opportunities in a variety of areas.
Apple, in particular, is missing out on a significant amount of revenue because it appears that the company is being gamed by its existing channels, where constitutents are doing more to manage expectations than to fully address available market opportunities.
Simply observing the relatively low market penetration of the iPod in the Middle East and Eastern Europe should cause Apple to make changes. However, companies often rely on their channel partners for market intelligence, and the information they get may be incomplete. In this case, Apple's tactics may need improvement.
Distributors Are Organizing
One powerful thing that happened at this latest event was that the largest distributors formed a working group to address a series of vendor and regulatory problems facing them all. These problems included direct sales vendors — like Apple and Dell — and others who stuff the channel, causing distributors to incur unreasonable costs. It appears that a power shift may be coming in this segment, and more than a few vendors are likely to be upset.
Interestingly, one vendor that many would like to have a relationship with is Apple, thanks to the iPod, even though Apple has a reputation for being very hard on distributors. This once again showcases the power of a successful product and further builds the case that Apple is missing a substantial amount of potential revenue in these transitioning markets.
The Standouts
More than 200 vendors participated at Distree last week. Several showed unique offerings, including these:
Still, the one vendor not present at Distree that was on everyone's mind was once again — Apple. Speaking of Apple …
Disney/Pixar/Apple: Upside and Downside
Disney's purchase of Pixar last week could turn out to be an incredible move or one of the biggest disasters in history.
Those who have read the Steve Jobs biographies know that he almost put Pixar out of business early on and that he lacked the skills to run that company. Instead he hired some incredibly brilliant people and let them build Pixar into the legendary firm it now has become.
Jobs' strength has always been in hardware and marketing. If he handles Disney as he did Pixar and focuses on helping Disney get the right people — largely successful Pixar people — in positions of authority, the result could be a Disney rebirth.
If he listens to those people and drives Apple to build the kinds of solutions Disney/Pixar is going to need to be successful, Apple could get a very nice dividend as well.
On the other hand, if Jobs decides he wants direct control of Disney and Pixar, the result is likely to be disastrous. Apple would lose one of its greatest assets and start to languish again due to Jobs' lack of focus. Disney and Pixar would thrash badly, and a great deal of the key talent would probably leave for DreamWorks or some other top competitor.
After all, Jobs isn't particularly easy on people when things aren't going well. I don't even want to imagine what he might do to the theme parks.
In either scenario, consumers stand to gain improved access to Disney content, and this increases the viability of the digital living room.
However, new Disney CEO Robert Iger may want to look at what happened to Apple's old CEO after Apple acquired another company that Jobs ran. He may want to chat with John Scully, Gill Amelio, Carly Fiorina and Bill Gates for a perspective on how to work with Jobs. He might also want to read the latest unapproved biography on Jobs, "Icon," for the butt he needs to save may be his own.
---
Rob Enderle
, a TechNewsWorld columnist, is the Principal Analyst for the
Enderle Group
, a consultancy that focuses on personal technology products and trends.
---