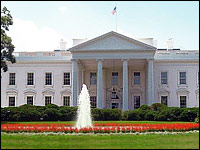 Undeterred by its battle to convince Congress to pass the cybersecurity legislation it proposed last May, the White House on Thursday unveiled a proposal for an online consumer privacy bill of rights.
This is part of a blueprint to improve consumer privacy protection in the United States.
The other parts of the blueprint include a stakeholder-driven process to specify how these consumer privacy rights apply in specific business contexts, enforcement by the Federal Trade Commission, and greater interoperability between the privacy frameworks of the U.S. and its partners overseas.
A coalition of 11 consumer advocacy agencies and civil liberty and privacy organizations has responded by releasing a set of principles for the multi-stakeholder process.
This "would ensure a fair process," John Simpson, consumer advocate at coalition member Consumer Watchdog, told TechNewsWorld.
The White House's Vision
The consumer privacy bill of rights proposed by President Obama aims to provide a baseline of clear protections for consumers and greater certainty about what privacy is for businesses.
As envisioned in the guidelines, consumer rights include individual control, transparency, respect for context, security, access and accuracy, focused collection and accountability.
Consumers will have the right to exercise control over what personal data organizations collect from them and how they use it. They also will have the right to expect that the personal data will be collected, used and disclosed in ways that are consistent with the context in which they provide the data.
That will rule out exploits such as the recent incident in which Google was caught undermining privacy protections in the Safari and Internet Explorer Web browsers. It might also put a damper on Google's and Facebook's attempts to leverage customer data for advertising and other purposes, but that remains to be seen.
It also appears that companies will be held responsible for the accuracy, safety and security of the data they collect and that limits will be placed on the personal data they collect and retain.
Following Up on the Plan
The U.S. Commerce Department's National Telecommunications and Information Administration will convene companies, privacy and consumer advocates, technical experts, international partners and academics to establish codes of conduct implementing the general principles of the consumer privacy bill of rights.
The U.S. Federal Trade Commission will strongly enforce the codes of conduct, and the Obama Administration will work with Congress to develop legislation based on consumers' online privacy rights.
Reaction to the Privacy Proposals
Even critics that support consumer privacy rights already have their concerns. The "great fear" is that the inclusion of companies such as Facebook and Google, which base their business on collecting and leveraging customer data, might water down the consumer online privacy rights proposals, Consumer Watchdog's Simpson said.
Another concern is the Commerce Department's role in managing the multi-stakeholder process. "[The Department's] job — quite correctly — is to promote the interests of business, not consumers," Simpson pointed out. "Nonetheless, Consumer Watchdog is committed to making a good-faith effort in the multi-stakeholder process."
These fears led to the 11-member coalition of consumer advocacy, civil liberty and privacy organizations suggesting their own set of principles for balance. These principles include strong consumer representation, an open process, consensus, clear identification by participants of their employers and groups to which they belong, and a fair opportunity for public engagement at all levels.
Coalition members apart from Consumer Watchdog include the World Privacy Forum, Yahoo and AOL are among the companies that have committed to obey the Do Not Track settings selected by consumers in most major browsers, the White House said. These settings make it easier for consumers to control online tracking.