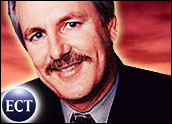 This is the final installment of my three-part series covering this year's Consumer Electronics Show, so this week let's focus on the future.
There are only a few companies I see as having the breadth to succeed in the battle for the digital home, among them HP and Sony. HP stands out slightly ahead of Sony because it even has networking products. Apple, however, which should trail a large list of companies that includes Samsung, LG Electronics, Thompson Electronics and about every other large consumer electronics company, is easily out-executing all of them and may end up owning this market with what I see as an easily beatable solution, because these larger companies just can't execute.
What would an Apple-beating digital home solution look like?
The Ideal Digital Home Solution
Despite what vendors seem to believe consumers don't want to care about the ingredients in their consumer electronics products. Do you know or care who supplied the chip or the hard drive in your iPod? I doubt that you care about anything other than whether it works when you turn it on.
Some vendors will argue that it is important to have "open standards." Well I can tell you the closed Apple system trumps any "open standards" system that isn't easy to use and value priced. For a home solution you don't need WiFi or Bluetooth or any other "standard" connection either. Those are nice-to-haves. Working out of the box is a must-have. Let's stick to building a product based on existing components.
There are two operating platofrms that should be considered so we don't have to start from scratch: embedded Linux and embedded Windows. Based on feedback from CE companies that have tried both, I'd start with embedded Windows. While it is a little more expensive, it comes with a substantial amount of interoperability built in, and you can pick from a menu of extras and work from a tested software support and update model. Linux provides more flexibility but time to market and support are horrid. In fact, the use of embedded Linux is believed to be the cause of TiVo's inability to get new features out in a timely fashion. According to ex-employees, this limits TiVo's profitability as well.
Moving on to the user interface, the one from Digeo Moxie has won the most industry awards. Its interface is natural, easy to use, and recently was unbundled so that it can now be installed on top of an embedded Microsoft product. An alternative may be the "Loop" UI and remote from Hillcrest Labs that I wrote about in my first CES '06 review.
The best networked product for the home is from Sonos. It uses a proprietary Mesh network which allows each device, or node, to act as a network hub. As long as any one device can connect to the network they all are connected to the network. Because it is proprietary you don't have the nasty WiFi security stuff to learn and setup is literally as easy as pushing one button on each device. The Sonos remote is also an alternative to the Loop I already mentioned, as it may be superior for music-only applications.
DRM, Storage and More
Video delivery, thanks to digital rights management, or DRM, issues, isn't easy. We really want to move high-definition content around the house legally and that is going to require some creativity. At CES, Microsoft chief Bill Gates demonstrated the ability to rip and store HD-DVDs on central repositories and then watch them around the home. If that is an option for embedded Windows Vista, that option would be the one to pick.
Another option is the one used by DigitalDeck to move video and audio around the home. Today, this is available in standard resolution only, but it is very simple and allows you to take the video from any standard video device and stream it to another room without violating DRM rules.
Next, we need a central repository for music and video. Ideally you don't want a lot of content on a client device. The device that holds your content should always be on and provide that content to you wherever you are, as long as you are connected to a network. This suggests a Network Attached Storage device. The most robust and value-oriented one I've seen is the ReadyNAS X6 from Infrant Technologies. I know people who swear by this and I do too.
Now, we often forget we not only need to address the present but also the future, and after we do media, the next obvious step is home automation. We should design that into the solution, then. The Insteon platform is the best available as it is both redundant (wired and mesh wireless) and relatively inexpensive.
As for services, Yahoo's Musicmatch is arguably the best competitor for iTunes, and the strongest video download site is Starz Vongo. Both provide subscription-based content for your systems and reduce or eliminate the need for iTunes and cable.
In the end, the goal would be to conceal all of this and make the solution work like, well, an iPod. You plug it in and it simply works. That's where the heavy lifting needs to be, not in "open standards" or any of a mass of increasingly complex technology. It's all about making the technology transparent so that when I plug in a device it simply works. It is amazing how few in decision-making positions seem to get this.
That's it, the basics of what I see as a winning solution. Why won't we see anything like this?
Apple or Cisco Will Win the Digital Home
It comes down to control, vision and execution. Both Apple and Cisco have more control over their solutions and they can, therefore, build a best-of-breed solution. I'd give Cisco the inside track in this race because they have access to cable subsidies which could make even an inferior product unbeatable.
What the market wants is clear, and there are a number of vendors other than Cisco and Apple who can provide it. However, it is also clear that most of these vendors are unwilling to take the risks to get it done. The other vendors will have boxes of excuses while Apple and Cisco will be moving on the opportunity. Of all of the PC vendors out there I think HP has the biggest shot. Sony should have done this years ago. We'll see if either makes it next year.
HD-DVD Strikes Back
Heading into CES, Blu-ray had a resounding lead over HD-DVD, and major backing with the exception of two players who generally don't get a vote, Microsoft and Intel. Then, just before the show, HP raised an objection. HP was convinced that Blu-ray doesn't address consumer needs to legally copy disks well enough, so, after its suggestions were rejected, HP endorsed HD-DVD as well. The first Blu-ray players were announced at CES with astronomical retail prices and it became clear that many details have yet to be worked out. HD-DVD players, on the other hand, were announced at US$500 price points with near-term availability. The technology seemed much better cooked.
The real death stroke was Microsoft announcing an HD-DVD peripheral for the Xbox. Price was not set, but it is hard to believe it would cost any more than the Xbox itself, which could result in the same potential volume advantages that Blu-ray enjoyed with the Playstation 3.
Now, instead of being a slam dunk by Blu-ray it is a race again, one that many, including me, now think the consumer may sit out. Internet delivery is getting vastly better, and Holographic with 300 GB capacity actually launched at CES. This, the next storage technology to come into play after Blu-ray and HD-DVD, doesn't have studio support but it also doesn't have a standards battle to deal with. That said, there is no actual content for any of this stuff yet.
Is CES the Next Comdex?
CES with 150,000 attendees, is a massive mess to get around in. The show covers everything from PCs, to cars, to content. The traffic is so bad and lines so long that getting to meetings is nearly impossible, and by the end of the day going to sleep is the only thing that seems appealing. Like what happened to Comdex, CES is becoming less of a show and more of a test of endurance. Increasingly vendors don't want to talk publicly about their fall offerings before fall comes. To boot, the most visible vendor in the CE space is Apple, who doesn't even bother to attend.
Too big, too unfocused, and without a key vendor. Sounds a lot like Comdex before their fall. A lot of folks were comparing CES to Comdex this year and that's not a good sign.
A Few Good Products
Here are a few last standout products from the show, however.
Now the only thing I have to figure out is where the heck my wife hid my credit cards…
---
Rob Enderle
, a TechNewsWorld columnist, is the Principal Analyst for the
Enderle Group
, a consultancy that focuses on personal technology products and trends.
---