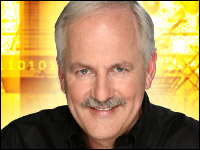 I've been using Office 2010 for several weeks now, and I actually have gotten to the point where I'm finding it harder and harder to use Office 2007. However, I'm reminded of the problems — both with this product and, to a lesser extent, Windows — that are unique to Microsoft and have proven to be a bi…, er, very difficult, to correct.
Google seems to be creating its own list of unique problems on top of the ones it's copying from Microsoft, and it will need to get on top of them if Google TV is to be successful. Given that I've already done a piece on beating Apple, I'll give Cupertino the week off and focus instead on the critical problems with Microsoft Office 2010 and Google TV.
I'll close with my product of the week: a unique Windows 7 hybrid laptop from Dell's AlienWare unit that promises to provide the portability of a netbook with the power of a gaming system — and it almost does.
What's Wrong With Office 2010
There are three historic problems with Microsoft's keystone product — and they aren't obvious, and they are unique to Microsoft.
Price: People think they pay more for Office then it generally costs them. If you go to a CIO and ask how much Office costs for each employee, the typical guess will be between US$300 and $500. Most companies buy in volume and pay around $150 for the product. Most companies also pay over three years (a program called Software Assurance) that amounts to $50 a year or under — $4.20 a month (likely a fraction of the per-employee cost for office supplies). Most things you buy you pay more for than you think. For instance, chances are when you factor in the 2 percent credit premium, the accessories, the MobileMe fee ($7.40 a month) and any wireless service fee, that iPad costs you a lot more than the $499 price you thought you were spending. Office is the only product, other than Windows, that people actually think they pay much more for than they actually do.
Value: People tend to take Office for granted. Most of us have used it for years and forget that it replaced a typewriter, editor (checks your spelling and grammar for you), calculator, and the need to use a graphics artist to create your presentations. This was demonstrated to me when one of the folks I was having dinner with shared a story about his daughter going to school and forgetting her notebook computer and getting upset that her pen and paper notes didn't correct spelling and grammar for her automatically. People treat Office like an entitlement that they always expect to be there. By the way, that is why the majority of Linux/OpenOffice deployments have failed. As soon as Office is taken away from the administration staff, folks suddenly discover that secretaries have one hell of a lot more clout than they ever expected.
Familiarity: WordPerfect Office has this same problem, so this one isn't unique to Microsoft. Folks don't like change, any change, and when you take a product that is used as much as Office and "improve" it, lots of folks have a cow. And I don't mean a little cow either. They have hissy fits. Ironically, with each version, folks eventually get used to the changes and then have hissy fits when Microsoft "improves" the product again the following cycle. Generally, we seem to like it when companies improve cars or washing machines or whatever, but when it comes to productivity software, we want Microsoft to make it better without actually changing it. I'm pretty much as whiny as everyone else, which kind of makes me wonder if we're all nuts.
Of the three problems, the first one is the one that just makes me crazy. Allowing folks to think they are paying more for something than they are makes no sense to me. You have all the problems of having an expensive product, but you don't actually get the money. The other two you can address with marketing, but the first one really requires a major change to how you price and sell your products.
Google TV: Great on Paper, Potential Problems in Practice
I'm actually a big fan of Intel-based Google TV in concept. Being able to buy a TV or a set-top box and gain access to all the media on the Web instantly and at an affordable price is like finding the holy grail of TV services. Intel has supplied the technology, and it does quality work. There are a number of hardware partners, in fact, but Google may be the problem. Google has to overcome three critical issues to make this successful.
Content Access: This is what crippled Apple TV, and Apple is much more of a media powerhouse than Google is. I agree that the Google concept is better, but to make this work, it will need to have the content folks want to watch — Internet and traditional TV and movies — easily accessible at an affordable price. Content providers are not yet all sold on the idea of Internet access and generally like the idea that you and I have to pay one to five times for the same content in order to get it on the device we want to consume it on. Google's idea would force them to sell it to us once. While that is a great consumer option, the content providers aren't that excited about losing all of that additional (to us wasted) revenue. Google may need regulators to help it get this done, and that won't happen if it keeps pissing them off.
Appliance Experience: Google has a nasty tendency to roll out buggy products. It often seems more interested in getting things out fast and cheap than in releasing products with adequate quality. People expect their TVs to just work, and Google will need to step up and provide quality much closer to Apple, lose the arrogance, and consistently bring out products people can be proud of.
Trust: People watch a lot of things on TV. The idea that a company is capturing and reporting it won't sit well with most of them. Google has been having a nasty time with trust of late, and getting caught capturing information from people's home networks wasn't exactly a step in the right direction. People will need to feel like they can use the service without the fear of being outed for watching programs like "Jersey Shore", or "Teletubbies".
Wrapping Up
The problems that both Microsoft and Google face with these critical initiatives have little to do with the products or technologies themselves, and much to do with the companies' own practices and the perceptions of their users. It is hard to believe any Office rollout will fail, but Microsoft faces some daunting problems this time — not the least of which is that Office 2007 users are actually pretty happy.
Google needs to look at what Apple did with Apple TV and do better. If Apple and Steve Jobs struggle with doing something, it means the level of difficulty is extremely high. If Google doesn't step up to that level, the result will mirror efforts like media extenders and media centers and fall well short of expectations.
Product of the Week: AlienWare M11X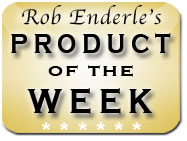 The AlienWare M11X (AlienWare is a Dell subsidiary) is a unique beast of a laptop. It has a size and weight in line with a netbook (4.3 pounds) but it also has a dual core Intel proecessor and NVIDIA discrete graphics. This makes it into the Jekyll and Hyde of Notebook computers.
You can switch off the discrete graphics and the notebook effectively becomes Dr. Jekyll — a netbook with decent battery life and good productivity performance.
Switch to performance mode and by enabling the discrete graphics card, you suddenly have Mr. Hyde — more of a snarling beast with the ability to play most of the high performance games reasonably well.
This is one of the first products that allows people to switch from an Intel-embedded graphics chipset for basic work to an Nvidia GeForce GT 335M on the fly.
It even has a 5.1 sound system and and cute little subwoofer you can use to scare gerbils. (It is tiny.) Starting price is a very reasonable $799.
Finally it has AlienFX, which allows you to dynamically change the light colors all over the box to any combination you want. While this isn't instant custom paint, the result is surprisingly close.
I'm a big fan of products that stand out, create a certain lust, but still can be used for day-to-day work. As a result, the AlienWare M11X is my product of the week.
---
Rob Enderle
is a TechNewsWorld columnist and the principal analyst for the
Enderle Group
, a consultancy that focuses on personal technology products and trends.