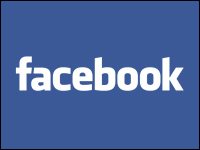 Facebook's entry into the smartphone handset business is being reported like it's a done deal. It's a deal, however, in which critics say Facebook has more to lose than gain.
The Facebook phone project already has a code name, "Buffy," a reference to the famed vampire slayer of film and television, according to The Wall Street Journal. Given the relentless and undying nature of the Facebook phone rumor, the code name has a certain ironic twist to it.
Facebook didn't respond to a request from TechNewsWorld for comment on reports that it was working on a smartphone, but the Journal reported that the phone will be made by HTC and run on a version of Google's Android operating system that will be deeply integrated with Facebook's social network.
The report also estimated that Facebook is 12 to 18 months away from bringing the handset to market. That itself could be a problem, since much of the audience for the handset is expected to be new smartphone users, a demographic — given the current rate of smartphone market penetration — that's rapidly shrinking.
In addition, several handset makers, including HTC, have made "Facebook phones" with a dedicated button for the social network, none of them bestsellers in the developed world. However, France Telecom's Orange unit recently announced it would start marketing a Facebook-centric handset for emerging markets in Europe and Africa.
Could Be a Flop
"Deep integration" could potentially diminish the attractiveness of a Facebook phone, according to Michael Morgan, a mobile devices analyst with ABI Research.
That's especially true if deep integration means limiting a consumer's choices with the phone, he continued. For example, will all email and messaging from the phone have to be done through Facebook?
"That will put Facebook more up front, but it may not fly for us that have other email accounts and are used to using them," he told TechNewsWorld.
"Is it going to be deep integration where standard services remain, or is it going to be about pushing out other services?" he asked. "If it's about pushing out other services, I'm going to have to say that this thing is D.O.A."
If Facebook does intend on introducing a smarphone, it will be a bigger mistake than Microsoft launching the Zune, contended Rob Enderle, president and principal analyst with the Enderle Group.
"Facebook is repeating the mistakes that other people have made," he told TechNewsWorld.
Jeopardizes Facebook's Dominance
A Facebook handset, Enderle argued, will create needless problems for the company.
"Doing a Facebook phone pits them against all the other smartphone suppliers," he said. "That marginalizes the company and could be a major mistake that takes away their market dominance."
"If you reside on top of a variety of platforms, you don't want to go to war with any of the platform holders," he added.
What's more, he asserted, since Facebook isn't a hardware company, they're likely not going to be very good at it.
"So not only will the phone fail, but it will make them appear as a competitor to the folks they need to support them in maintaining their dominant position," he said.
Facebook would be better off staying out of the hardware business, agreed Ken Dulaney, vice president for mobile computing at Gartner.
"It's a very difficult business for them to get into," he told TechNewsWorld. "It's a low-margin business. You've got to manage suppliers."
Dulaney, though, discounted the consequences to Facebook should they fail with a phone, as Google and Microsoft have done in the past.
"If they do a phone, it's fine," he said. "It's just another product out there that people can look at. People will just vote with their wallets."