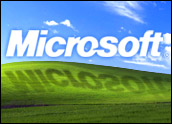 Microsoft has taken Windows Live Essentials 2011 out of beta, and the online suite is now available for download.
The suite works only on Windows 7 and Vista; it is not available on Windows XP.
Dell will be the first global PC manufacturer to ship PCs with Windows Live Essentials 2011 and Windows 7 pre-installed, according to Chris Jones, vice president of Windows Live engineering.
Many other PC manufacturers are planning to make the suite available, Jones said.
The Lowdown
The Windows Live Essentials 2011 suite was designed from the ground up for Windows 7, Jones wrote on the Windows Team Blog. Users can pin their applications to the taskbar and use jump lists to get to common tasks quickly. The ribbon brings common tasks to the front, letting users filter photos, change their fonts or publish to their favorite services in a single click.
Applications provided in the suite include Windows Messenger, Photo Gallery, Movie Maker, Mail, Writer, Family Safety, Windows Live Mesh, Microsoft Outlook Hotmail Connector and Outlook Social Connector Provider for Messenger.
Microsoft updated Messenger, Photo Gallery, Movie Maker, Office Web Apps and Hotmail for the new suite.
Messenger incorporates feeds, photos and updates from social networking services. It also lets users chat face to face in high definition using a webcam; launch photo slide shows; and watch online videos. Further, it aggregates the latest updates from users' social services, among other things.
Windows Live Photo Gallery now lets users share photos on sites including Facebook, YouTube, Flickr and Microsoft's SkyDrive. It includes photo editing tools and lets users import photos and videos from their cameras or mobile phones.
Updates to Hotmail include integration with Facebook chat, an increase in email attachment size to 25 MB, and subfolders for better email management.
Windows Live Mesh was originally named "Windows Live Sync." It lets users access and synchronize documents, files and photos between PCs and between PCs and Macs. In addition to renaming the service, Microsoft has increased the amount of free cloud storage space offered with this feature from 2 GB to 5 GB. Live Mesh will sync hidden files as well as regular files, and it will list which files are missing from a synced folder.
"Live Mesh is one of Microsoft's strongest cloud offerings, and by itself, it's likely Microsoft's most valuable feature in this suite," Rob Enderle, principal analyst at the Enderle Group, remarked. "It's vastly better than what Apple or Google currently offer."
More on Live Essentials 2011
Movie Maker lets users create movies using their photos and videos, adding special effects, transitions, sound and captions. Windows Live Mail lets users access email, calendars and contacts even when they're offline.
The Writer feature lets users publish their blog posts to various blog service providers, including Microsoft partner WordPress, Google's Blogger and LiveJournal. They can add photos, videos and Bing maps to their blog posts.
Microsoft rolled out the Windows Live Essentials 2011 beta on June 24.
Will Neglecting XP Users Hurt?
There's a huge installed base of Windows XP users both in the consumer and enterprise arenas, so isn't Microsoft shooting itself in the foot by ignoring them and focusing on Windows 7 and Vista?
"Given the growing popularity of Windows 7, we made the decision to invest our resources in building the latest version of Windows Live Essentials to enhance the Windows 7 experience," Dharmesh Mehta, director of product management for Windows Live, told TechNewsWorld.
"The newest generation of Windows Live Essentials includes innovative technology that builds on the latest operating systems, including HD video file formats, security and networking improvements and other capabilities that aren't supported on older operating systems," Mehta added.
Windows Live Essentials 2011 is free, and Microsoft does not have any plans to charge customers for these apps at this time, Mehta said.
"Windows XP is approaching its 10th year anniversary, and it's three versions of the operating system back," Enderle told TechNewsWorld. "Giving free stuff to people who aren't buying from you is not likely to be a good economic model. The goal here is to drive revenue, and supporting obsolete platforms just drives up cost," he added.
"Despite the business market's not upgrading to the next generation of Windows as quickly as Microsoft would like, consumer PCs start selling on Day One with the next-generation operating system," Jim McGregor, chief technology strategist at In-Stat, told TechNewsWorld. "I can understand Microsoft's putting the suite on Windows 7 and Vista."
Gunning for the Mobile World
Windows Live Essentials 2011 targets handsets and other mobile devices, In-Stat's McGregor said
"This is a rough attempt by Microsoft to try and create a similar experience on the PC to what you have on smartphones and, possibly, feature phones," In-Stat's McGregor said. "The PC doesn't have the experience that the mobile devices do."
However, Microsoft will need to do more if it is to succeed in this area.
"It's not going to happen any time soon unless Microsoft throws away its operating systems," McGregor explained. "Nobody gives a damn about the PC anymore because they can do stuff on their handset and do it a lot easier. We need to change the software model, the business model, and the interface model for the PC to bring it more in line with what we get from mobile devices."