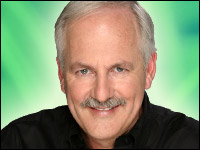 Another year is about over, and many of us are now given time to spend with our friends and families thinking back on the year that was and ahead to the year that will be.
We have been and are defined by the choices we make, and often we can learn from the mistakes of others as well as their successes. I'll look back this week on 2010 and the big choices that key political figures, CEOs and others made that defined the year.
I'll close with my last product of the week for 2010: the new Dell XPS notebook I just received for review.
Obama: Losing a Presidency
Perhaps the saddest thing for me to watch this year was the U.S. president who came into the office with so much hope lose his way and largely repeat many of the mistakes that Jimmy Carter made during his one-term presidency.
The underlying lesson is that success breeds success and failure breeds failure, and by trying to do so many things he ended up failing on some critical promises. Had he focused on quality over quantity, he might be in better shape. What he tried was noble; the fact he didn't take the time to pick an approach that could win was not.
Palin and Pelosi: Losing Perspective
Last week surveys indicate that Sarah Palin and Nancy Pelosi had equally bad approval ratings. Both women seem to be focused more on being controversial than on getting a job done.
Granted, only one is in office and the other is a well-paid reality TV show star, but both initially seemed to want to make a difference and ended up on the wrong path.
Both also started the year as true powers and ended it as nearly irrelevant and on the path to being bad jokes. Both of these politicians showcase what can happen when you make bad choices and move from positions of power to positions of humor.
Carol Bartz – Heartless Squared
Carol Bartz was ranked as the most highly paid underperforming CEO of the year and ended the year laying off a massive number of employees with a memo that was chilling in its heartlessness. Part of the problem is Yahoo's board, which can't seem to make a good decision to save its life — first passing up a massive financial opportunity to merge with Microsoft and then picking a CEO who wasn't qualified to run the company.
Any of us who have been managers have made bad choices with employees that have to be corrected. Bartz is an example of what can happen if you don't do it in a timely fashion. Darth Vader would be proud.
HP's Board – Doing What's Right
On the positive side, we had HP's board, which was faced with a similar problem and decided to let Mark Hurd go after he crossed a number of lines. He had driven employee loyalty down to historic lows, and he either lied or told the truth so badly that his board didn't believe him when he defended himsef against claims of harassment and leaking insider information.
Larry Ellison stepped in and raised the stakes but I really doubt it was wise for him to pit Oracle against HP so early.
The lesson here is that as painful as it is to step up, it puts the company on a path toward healing and pulls it out of the death spiral.
Brian Dunn – Setting the Example
Best Buy missed earnings but instead of taking it out on his employees, CEO Brian Dunn praised their work and highlighted improvements in customer satisfaction and other internal store metrics. This kept folks focused on selling and helped him maximize results for the 4th quarter.
Since the problems appeared generally tied to competitive issues against online resellers like Amazon.com, it wasn't his employees' fault anyway. In the end, leaders take responsibility and take care of their people — they don't maximize their bonuses at the expense of their folks.
Dunn is an example of how this should be done, making people proud they worked for Best Buy.
Leo Apotheker – Building Loyalty
Over the last several years, the first thing a new CEO would typically do was announce a new layoff or major cut in facilities or benefits. The first major action by HP's new CEO was to reverse a number of his predecessor's anti-employee policies and restore some of the salary cuts and benefits. This is a great way to establish loyalty and refocus employees on their jobs and off their resumes.
As you can tell, I'm a big believer in taking care of your people — and we focus so much on folks who don't do this, I think equal time should be spent talking about CEOs who come through for their folks. HP is once again becoming a great place to work.
Steve Ballmer – Kicking a Little Ass
I had fun last week writing a tongue in cheek open letter to my friend Steve Ballmer. But the truth is that in 2010, he came through for Microsoft and got rid of a couple of the problematic executives and executed sharply in some critical areas.
The most important was marketing, and Kathleen Hall's team has done incredible work improving Microsoft's image and the Windows brand. On the stats I've seen, the company is actually outperforming Apple, and no company does that — let alone Microsoft.
I'm personally pleased with the successes of Windows 7, IE9, Windows Phone 7 and Xbox Kinect, but I'm particularly pleased that Microsoft has taken control of its own brand again.
Julian Assange – Taking a Stand
It isn't easy to take an unpopular stand; I know that perhaps better than most, and Assange's position with the leaked U.S. documents was both critical to the democratic process and important in the separation of state and media.
I think governments need to be held accountable or they drift out of control — drifting away from the rule of law toward the misuse of power.
While there is some doubt whether Assange will survive what he has started, there is no doubt that what was done needed to be done, and I hope he eventually gets credit he deserves for taking a stand, even though we will likely debate whether he was truly heroic for decades.
Time Magazine – Chickening Out
Time magazine serves as a counter-example. Despite the fact that its poll placed Assange as the No. 1 candidate for Man of the Year, it chose Facebook founder Mark Zuckerberg.
Mark was never to my knowledge ranked higher than 10th in the surveys, and Facebook has been losing influence for most of 2010. He would have been a better choice in 2008 or 9.
While Facebook is an interesting product that many of us spend time with, it doesn't really have that much impact on world events. Zuckerberg was simply safer.
I'm not proud of what Time magazine's decision was, though I expect very real concerns about political pressure were partially to blame. Ironically, this is exactly the kind of problem Assange appears to be standing against.
Wrapping Up: In No Particular Order
These are my villains and heroes for 2010 — folks who stood out as examples of what was good and bad about the human race.
My hope is that it helps others get a perspective and better choose the paths they take.
This year was particularly strange for me, because this month I agreed with Richard Stallman, and I'm figuring somewhere pigs must be flying and demons ice skating.
Merry Christmas, everyone — here's hoping we all make better choices in 2011!
Product of the Week: Dell 17 XPS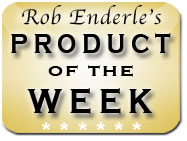 One of the laptops I have always wanted to own is the Dell XPS. This lust hit a peak when Dell released the World of Warcraft edition several years ago. As impractical as that box was, I wanted it desperately.
The new XPS line is more about entertainment than it is gaming, but it has wonderful lines and provides a great value for the money.
As you would expect, it has Nvidia graphics, an Intel Core (i5 or i7) processor, a large fast hard drive, and a Blu-ray option. With nice metal finishes, it stands out both visually and tactilely as a premium product.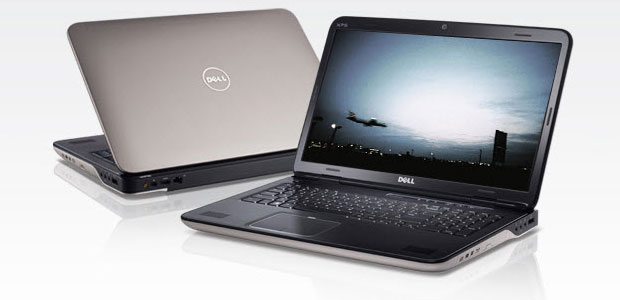 Dell XPS 17 Laptop
With a 17.3″ screen, the XPS makes a nice TV replacement for a hotel or dorm room, but at nearly 8 lbs. with the recommended larger battery it'll crush an iPad — literally.
If you are looking for a portable desktop, this is a nice choice. With JBL audio, it doesn't sound bad either. It starts at around US$950, and that isn't bad for a big screen laptop with lots of extra performance, so my latest laptop lust is for the Dell XPS, and it is my product of the week.
---
Rob Enderle
is a TechNewsWorld columnist and the principal analyst for the
Enderle Group
, a consultancy that focuses on personal technology products and trends.