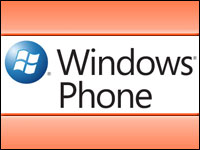 Microsoft has released the so-called NoDo update, fulfilling a pledge it made earlier to do so by late March.
The ill-fated update had been originally scheduled for rollout during the first week of March. The release was put off after Microsoft ran into problems with its first update in February.
Microsoft's NoDo update includes the long-awaited copy-and-paste feature, CDMA capabilities and other functionalities.
"We've begun to gradually roll out the copy-and-paste update, starting small with customers with open market phones this week," Microsoft spokesperson Rachel Haas told TechNewsWorld. "More to come."
Purported Features of the Update
The rollout includes copy-and-paste functionality, faster access to games and apps, support for CDMA devices, better implementation of WiFi, improvements to Outlook Mail and switching between camera and video modes in WinPho7's camera feature, according to WinRumors.
"From what I've heard, it includes the copy-and-paste function, faster access and CDMA support," remarked Ramon Llamas, a senior analyst at IDC. "The improvements to Outlook Mail don't surprise me, and there have been complaints about switching between camera and video mode, so that was also expected," he added.
"This isn't a huge paradigm shift for Windows Phone 7," Llamas opined. "They're just addressing some of the shortcomings and bugs that have percolated up over the first few months. There's nothing here that will boil the ocean."
This latest update requires Windows Phone 7 users to download it to their PCs, then install it onto their phones.
"That's peculiar," Jim McGregor, chief technology strategist at In-Stat mused. "Microsoft's strength does lie in the PC, but I don't see any reason for them to require the update be downloaded over the PC unless there's a particular technical requirement in the code to do that."
Indeed, insisting on an over-the-PC update model proved to be no insurance against disaster in February, when another Windows Phone 7 updated bricked a significant number of phones, hitting Samsung's Omnia 7 and Focus phones the hardest.
Baby Steps
Microsoft has apparently begun rolling out the update first to users in Europe with unlocked phones.
However, UK carrier O2 and Canadian carrier Telus have reportedly told subscribers they'll get the NoDo update later this month.
Why release to a small set of users in countries other than the United States, where Microsoft is based?
"Perhaps it's because it's easier to roll out the update in Europe," In-Stat's McGregor speculated.
"Over there, you buy the handset and then add the service, whereas here in the U.S., you buy the phone and the service from the carrier at the same time," McGregor told TechNewsWorld. "That means you have to coordinate with the carriers, and some of the phones we see in the U.S. have been de-featured, or, in the case of AT&T and the iPhone, some of the features haven't allowed," McGregor added.
AT&T had for years refused to enable the wireless hotspot feature in iOS, although it has reversed its stance with the release of iOS 4.3 earlier this month.
Rollin' Down the Update River
Rolling out the update in stages is "its normal M.O.," Llamas told TechNewsWorld.
"A staged rollout makes the entire process much more manageable," Llamas stated. "A massive rollout will open the door to problems from people who don't get it right the first time."
Users don't have to wait for the official rollout — a version of the NoDo update had been leaked onto the Internet earlier this month, when the Windows Phone developers at XDA Developers Forum apparently unveiled a ROM image for HTC 7 Mozart users in Europe.
Taking on the Competition
Despite this latest update, WinPho7 is a long way from catching up to Android and iOS.
"It's myopic to look at whether or not Windows Phone 7 is on par with Android and iOS just by comparing the operating systems alone," In-Stat's McGregor suggested. "You have to look at the ecosystem, and looked at that way, it's absolutely not on par with the others."
Microsoft has to "convince independent software vendors that Windows Phone 7 is a major platform to develop apps on and to actually develop them on that platform and not just port them to it," McGregor elaborated.
On the other hand, why compare the three smartphone platforms at all?
"I don't want to say Microsoft's playing catch-up," IDC's Llamas said. "Windows Phone 7 is a pretty significant shift in terms of the operating systems we see out there. There are lots of similarities between Android and iOS."