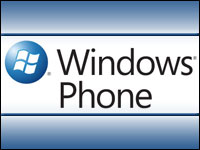 Eager Windows Phone adopters with WinPho 7 devices will be out of luck when WinPho 8 rolls out. Existing phones won't be upgradable to the upcoming operating system.
Microsoft will throw a sop to WinPho 7 device owners by issuing an update, WinPho 7.8. It will include some user interface features from Windows Phone 8, but it won't be nearly as deep or fundamental a change.
"Everybody faces this problem — hardware capabilities are going through massive changes and new operating systems won't work on the older devices," Rob Enderle, principal analyst at the Enderle Group, told TechNewsWorld.
However, he said, the way Microsoft handled it was unusual. The company "could've talked about the 7.8 release and not said anything about 8 until the hardware was ready," Enderle continued. "That's how everybody sells it."
Why WinPho 7 Devices Can't Take 8
It's technically unfeasible to upgrade WinPho 7 devices to WinPho 8.
"I think Microsoft is explicitly taking advantage of the new multiple core hardware for Windows Phone 8," Carl Howe, a vice president at the Yankee Group, told TechNewsWorld. "Windows Phone 7 devices are only required to have one core."
The main WinPho 8 feature that the WinPho 7.8 tweak will offer in is the new Start page, Howe said. "However, other features [from WinPho 8] such as the new audible speech system, mobile payments and NFC require new hardware, and therefore will only be available on Windows Phone 8 devices."
However, in addition to some of WinPho 8's features, "Nokia announced additional applications like Camera Extras and new games from Zynga," Nokia spokesperson Karen Lachtanski told TechNewsWorld. "Coupled with our signature experiences such as Nokia Maps, Nokia Drive, City Lens and Nokia Transit, there is a lot to offer to consumers today with our current portfolio of devices."
Oldies Are Moldies
The way in which Microsoft revealed its plans may put Nokia and other WinPho 7 smartphone makers in a bind. Its early revelation of the new features found in Windows Phone 8, combined with news that no currently sold devices will have access to the upgrade, could deter consumers from purchasing the phones now being offered.
"We're talking about new owners [of WinPho 7 smartphones] getting the short end of the stick," Ramon Llamas, a senior research analyst at IDC, told TechNewsWorld. "If any new Windows Phone 7 devices are launched between now and the time when the new Windows Phone 8 devices come to market, there might be some hesitancy about buying one."
News that WinPho 8 devices are on the way are "going to be a tough row to hoe for Nokia, Samsung and HTC," IDC's Llamas said. Carriers could slash prices on these devices, but "who's going to eat the cost? There has to be tighter alignment between the software manufacturer and its hardware partners."
Pre-announcing a new product while the current one is still on the market is a huge marketing mistake, the Yankee Group's Howe pointed out. The mistake is known as "Osborning," after Osborne, an early manufacturer of portable PCs. That company pre-announced its upcoming product six months early, killing off sales of existing products and, eventually, itself. In this case, however, phonemakers like Nokia may be the ones who suffer.
It's All Good for the Nok
However, "With the Windows Phone 7.8 update being delivered to all Lumia devices, the Lumia experience will continue to evolve, taking on a new, fresh look and feel," Nokia's Lachtanski stated.
Further, "the Windows 8 platform was the first opportunity Nokia had to really contribute to the direction of the platform," Lachtanski continued. "Windows Phone 7.5 was well underway when we announced that Nokia would adopt Windows Phone as its smartphone platform. The Nokia Location Platform will power Windows Phone 8, making the industry's most powerful mobile location platform available to the entire Windows Phone 8 ecosystem."
Microsoft representative Tara Gremillion declined to provide further comment.