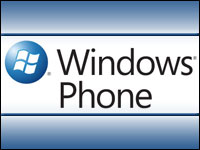 After a difficult year spent at the lower depths of the global smartphone market, Microsoft's Windows Phone devices roared out of oblivion at CES 2012.
Analysts and the media outlets are raving about the Nokia Lumia 900 and the HTC Titan II, which are displayed at the event.
"Once people get over the fact that these are not iPhones or Androids, they'll be pleased," Ramon Llamas, a senior analyst at IDC, told TechNewsWorld.
"These devices feel good, they look really good, they're solid and they have nice big screens," Llamas added.
"To Microsoft's credit, the Nokia phones were the best-looking Windows phones I've ever seen," said Charles King, principal analyst at Pund-IT.
Both devices are 4G LTE smartphones and will be available from AT&T.
Illuminating Nokia's Lumia 900
The Lumia 900 has a 1.4 GHz processor, a 4.3-inch AMOLED ClearBlack touchscreen and a one-piece polycarbonate body.
It has an 8 MP rear-facing camera with an F2.2. aperture and a focal length of 28mm that uses Carl Zeiss lenses. It also has a front-facing camera with a wide angle lens. Bing and IE 9 are preinstalled.
The Lumia 900 comes with the AT&T U-verse mobile app; Nokia Drive, which is a free voice-guided, turn-by-turn navigation system; the ESPN sports hub; the CNN App for Windows phones; and the Univision app, which delivers Spanish-language content.
Nokia has entered a partnership with Electronic Arts that will give Lumia phones first access to certain popular mobile games.
"This is Nokia's reentry into the U.S. market, and they're going strong with AT&T," IDC's Llamas said.
Titan II's Larger Than Life
The HTC Titan II has a Qualcomm Snapdragon 1.5 GHz processor, a 4.7-inch super LCD capacitive touchscreen display, a rear-facing camera that can shoot 720p HD videos, and a 1.3 MP front-facing camera.
The device's most outstanding feature is perhaps its rear camera, which has a resolution of 16 MP, well above that of other smartphones and even above that of many dedicated cameras. It has a wide-angle lens, autofocus, dual LED flash, red eye reduction, image stabilization and a physical camera button. It has panoramic shot capabilities and burst shot mode.
The HTC Titan II offers instant access to Windows Phone Office Hub, Microsoft Exchange 2010 and Outlook Mobile.
Purchasers will be able to download several HTC apps for free.
Getting Back Into Play With WinPho 7
The main goal for Nokia and Microsoft is "to get the Windows Phone on people's list of phones to consider," Llamas stated. "Nokia was pretty much wiped out of the U.S. market during 2011, and Windows phones didn't exactly light the world on fire during that year either."
Comscore's figures for the United States market in the three months ending November 2011 show that Microsoft had 5.2 percent of the market, making it the second to last platform in the states, ahead of only Symbian.
Microsoft might seek to partner with other carriers apart from AT&T.
Ringing Up the Registers
Microsoft want to emphasize "the very close integration between phones running Windows Phone 7 and Exchange and Office and so on," although it'll face some fierce competition, Pund-IT's King told TechNewsWorld.
"Both the iPhone and Android handsets have workarounds that allow you to get 90 percent of what you need to do on a Windows productivity app," King pointed out.
Timing will be crucial if Windows phones are to take off, IDC's Llamas cautioned.
"They've got to strike while the iron's hot," Llamas said. "Remember when Motorola said they'd have an LTE device on Verizon, and it didn't come out until the summertime? Ugh."