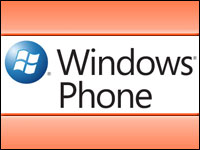 Microsoft has announced that it would hold a VIP preview of the next major release of its Windows Phone 7 mobile operating system May 24 in New York City.
This release is expected to be the one that's been discussed under the code name "Mango."
The "Mango" update will contain several important updates, according to various leaks and rumors.
It's not clear whether Microsoft's using the leaks as a marketing tool or whether loose lips do indeed abound in Redmond, as the software giant has repeatedly provided details of "Mango" on various occasions.
Biting Into Mango
Mango, which will ship later this year, will bring a hardware-accelerated IE9 browser with support for HTML5, Casey McGee, senior marketing manager for Windows Phone, told TechNewsWorld.
Language support in WinPho7 will be beefed up. Microsoft will add support for Brazilian Portuguese, simplified and traditional Chinese, Dutch, Japanese, Korean, Polish and Russian, McGee said.
Microsoft has indicated it will make a strong play in Asia with WinPho7, Dmitriy Molchanov, an analyst at the Yankee Group, told TechNewsWorld. "Support for non-Latin scripts will give the platform a major boost in the region," he stated.
WinPho7 will also get Bing Vision and Bing Audio, possibly as part of the Mango update.
Unlike Google Goggles, which lets users take pictures of things and then tries to recognize shapes and any characters written on them, Bing Vision "is more of a label reader — it lets you enter your search term through the character recognition function of the camera application," Michael Morgan, a senior analyst at ABI Research, told TechNewsWorld.
Bing Audio is similar to the Shazam app — it identifies a track when a smartphone user holds up the device to music that's being played.
However, the difference here is that Microsoft's integrating this audio capability into its own platform, ABI's Morgan pointed out. "By taking control, Microsoft can at least direct searches directly to its store and not a third-party music site," he explained.
Another new feature, speech to text, will "filter through the entire OS, not just the Bing app," the Yankee Group's Molchanov said. This will enable dictation features for text messages and email.
"Microsoft may just eat a few app developers' lunches with this," Molchanov opined.
"The guiding principle behind all Windows Phone OS development has been delivering an outstanding end user experience, which of course includes overall performance of the device and battery life," Microsoft's McGee said.
Letting in the Third-Party Background Apps
Microsoft, which barred third-party WinPho7 app devs from providing apps that run in the background, will now allow this in the Mango update, McGee said. Redmond's enabling these third-party background apps through Fast Application Switching and additional capabilities it calls "Live Agents."
Live Agents offer "superior customer engagement" with real time interactions through Live Tiles, push notifications, deep linking and multitasking, McGee elaborated.
This gives customers "the benefits of multiple functions without compromising performance or usability," he added.
Still, not all third-party application tasks will be able to run in the background when WinPho7 supports multitasking, warned Chris Hazelton, a research director at the 451 Group.
"This mirrors what Apple provides but does not provide the full multitasking delivered by Android, Blackberry and the BlackBerry Tablet OS, or QNX," Hazelton told TechNewsWorld.
Catching Up With the Competition
The Mango update "brings Windows Phone 7 up to the state it should have been in when it was released," ABI's Morgan said. "The features added in this update finally give developers access to APIs that will let them develop apps that are on par with Android and iOS."
Some of the new features to be introduced with the Mango WinPho7 update have been available in mobile OSes from the competition for some time.
"Microsoft has certainly borrowed ideas from its competitors, but if imitation is the sincerest form of flattery, then Palm should be blushing," Dmitriy Molchanov, an analyst at the Yankee Group, told TechNewsWorld.
The multitasking system coming in the WinPho7 Mango update "bears an uncanny resemblance to the webOS interface," Molchanov explained. Also, Microsoft has "borrowed the look and feel of its unified messaging system from webOS."
The webOS mobile operating system was developed by Palm. It's now owned by HP, following its acquisition of Palm.
Striding Along With Skype
On Tuesday, Microsoft also announced that it will acquire Skype for US$8.5 billion in cash pending regulatory approval and the clearance of other hurdles.
Skype will support Xbox, Kinect, Windows Phone and other devices, and Microsoft will support Skype clients on other platforms, Redmond said.
"Skype's brand strength is something that should benefit Microsoft," Aapo Markkanen, a senior analyst at ABI Research, told TechNewsWorld. "Skype has a large established customer base and a reputation of being a modern, smooth service."