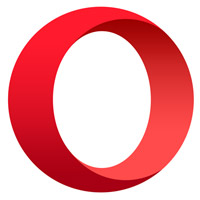 Opera on Wednesday announced that it would add a free VPN service to the latest version of its browser.
VPNs, or virtual private networks, add an extra level of security for Web surfers. Companies use them to provide secure communications for employees remotely accessing office systems, and consumers use them to block unwanted snooping on their online activity.
"Now, you don't have to download VPN extensions or pay for VPN subscriptions to access blocked websites and to shield your browsing when on public WiFi," said Krystian Kolondra, Opera's senior vice president of engineering and new products.
"Until now, most VPN services and proxy servers have been limited and based on a paid subscription," he added. "With a free, unlimited, native VPN that just works out of the box and doesn't require any subscription, Opera wants to make VPNs available to everyone."
Commercial-Grade VPN
Opera's VPN contains a number of features found in commercial-grade VPNs:
Hiding an IP address. Opera will replace a user's IP address with a virtual IP address. That makes it harder for sites to track a user.
Unblocking firewalls and websites. If a user needs to access a website blocked by a firewall or entity like a school, country or company, the VPN allows the user to do so.
Protecting sessions at public WiFi hotspots. Public WiFi spots are popular targets of hackers sniffing for data. A VPN can thwart those snoops.
A VPN maintains a user's privacy by making communication unreadable by eavesdroppers, said Carl Herberger, vice president of security solutions forRadware.
"A VPN is equivalent to placing items into a purse instead of a transparent plastic bag. When the items are in a purse, they are not readily visible to passerby traffic or people who might be following you," he told TechNewsWorld.
"However, this is not foolproof. Items in your purse can still be seen if someone is very dedicated to seeing what's inside, and the same holds true with many VPNs," Herberger said.
The Opera VPN isn't likely to shake up the VPN market very much. "Standalone VPNs are incredibly more feature rich and desirable," he said.
Enterprise Threat
"Many users will welcome this with open arms. They can now try to circumvent proxies and filtering at work and school," said Zach Forsyth, director of enterprise product line management atComodo.
"The fact that it is enabled natively in the browser and doesn't require the user to download software or extensions cuts corners and makes browsing even more user-friendly," he told TechNewsWorld.
While accessing forbidden websites may sound attractive to users, it could be a potential headache for system administrators. However, that won't be the case for companies with appropriate protection systems in place.
"This should not be an issue for an enterprise if they are using Layer 7 firewalls and advanced secure Web gateway platforms, in conjunction with an intelligence platform that can identify traffic and anomalies," Forsyth said.
"Most good enterprises should be blocking a VPN network that they don't know coming out of their corporate network. They should be intercepting and stopping that," said Ethan Schmertzler, CEO ofDispel.
"If for some reason, someone can route that traffic out and create a VPN tunnel through their firewalls, that could create a security risk to the enterprise," he told TechNewsWorld.
"Security devices can be used for both offense and defense," Radware's Herberger added. "VPNs can be an excellent way to withdraw stolen data from within an organization, and they can also be used to direct nefarious bots inside an organization with unimpeded communication."
VPN Warts
Although VPNs have been touted as a way to protect user privacy, they often are flawed, maintained Schmertzler. "If not well made, they can be subject to data leaks that expose what websites you're going to and what you're doing online."
"Most VPN networks are not well made," he added.
"VPNs are old technology," Schmertzler said. "They rely on static infrastructure, and their bandwidth is unreliable."
Regardless of how well made Opera's VPN is and how easy it is to use, it still may be beyond the tech IQ of many users.
"Building in a VPN isn't a bad idea, but most users don't know what to do with a VPN," said Rob Enderle, principal analyst at the Enderle Group.
For that reason, the new feature isn't likely to be something that will enhance Opera's place in the browser standings.
"If Opera had the ability to market the feature and explain to people why they should use it, then this could have a significant impact," Enderle told TechNewsWorld, "but they don't."