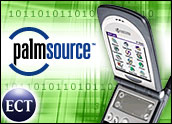 A federal court ruling that dismissed a seven-year-old patent infringement lawsuit against PalmOne's Graffiti handwriting recognition system will be appealed by Stamford, Connecticut-based Xerox Corporation.
"We intend to appeal," Xerox spokesperson Christa Carone told TechNewsWorld. "We've won on appeal twice already, and we believe we will have a favorable outcome in this appeal as well."
In handing down his ruling, Judge Michael A. Telesca found that the Xerox patent, U.S. No. 5,596,656, which covers unistroke symbols, was invalid because "prior art references anticipate and render obvious the claim."
Prior Art
In support of his finding that Xerox never should have been granted a patent on its unistroke system, Telesca cited a 1983 journal article by Bell Labs researcher D.J. Burr, "Designing a Handwriting Reader," and a 1984 patent granted by the Japanese Patent Office to Tadahiro Nagayama, "Control Method Using Real-Time Recognition of Handwritten Character Patterns."
"We're disappointed by the ruling, but it is important to note that this is just another round in the process," Xerox spokesperson Bill McKee told TechNewsWorld via e-mail. "The U.S. Patent Office has twice ruled on the validity of Xerox's Unistrokes patent, each time confirming the validity of Xerox's patent."
It's not unusual for the U.S. Patent Office and the courts to differ on the granting of a patent, according to Bill Lee, an attorney for PalmOne in the case and a partner with Boston law firm Hale Dorr.
40 Percent Invalid
"Something like 40 percent of the patents issued by the patent office that get litigated are held invalid," Lee told TechNewsWorld.
If filed, the Xerox appeal would be the third time a lower court decision has been challenged by the parties in the case, which has been hanging around in the courts since 1997.
The lawsuit was initially filed against U.S. Robotics, creator of the original PalmPilot. Since that time, U.S. Robotics was bought by 3Com, which eventually spun off its handheld computer division into Palm. As its operating system began to be used by other hardware manufacturers, Palm created PalmSource to further develop and market its software. After handheld maker Handspring was acquired by Palm, the company renamed itself PalmOne.
Yo-Yo Litigation
The lower court initially ruled in favor of Palm in the case in June 2000. An appeal by Xerox returned the case to the court for further review. That time, the court ruled in favor of Xerox. Palm appealed that decision, and the case landed back in lower court again with further guidance from the appellate court. This time, the court has found in favor of Palm again.
"We firmly believed that the broad interpretation of the patent, as it evolved in this case, would render the patent invalid," Mary Doyle, senior vice president and general counsel for Milpitas, California-based PalmOne, said in a statement. "We are very pleased that this court has agreed."
"This is a terrific outcome," added Todd Bradley, PalmOne president and CEO. "We've persevered for years to achieve this result and the vindication PalmOne deserves."
Graffiti Shelved
Ironically, the court battle between Xerox and PalmOne is over a handwriting system no longer used by the handheld computer maker. As a result of the litigation, PalmOne replaced its original Graffiti software with something called Graffiti 2, which is based on technology developed by Communication Intelligence of Redwood Shores, California, maker of a handwriting recognition program called Jot.
As for Xerox, whose inability to capitalize on innovations like the computer mouse and graphical user interface has become the stuff of legend, it never incorporated its unistroke handwriting system into any of its products.
"To us, that doesn't matter," observed Carone. "We still own the patent on it, and we want to make sure that we're effectively leveraging our intellectual property."